One of the young girls working for Epstein said that she flew to Epstein's private island. She said that Bill Clinton was there too, and he was also holding a private party. Epstein and Clinton were accompanied to dinner by two brunettes. Their ages were not revealed. She said that she was flying in a helicopter being flown by Ghislaine Maxwell, Epstein's pimp, and they stopped on the way to the island and picked up Bill Clinton. She says that she never saw Clinton after that and that she assumes that Maxwell flew him back. No details on the party were released, and thus no hints of underage sex were recorded.
Over two thousand court previously sealed court documents involving the Jeffrey Epstein child sex abuse case were released this week and are now available.
Cernovich.com reported on the highlights earlier today.
According to one document Bill Clinton held a private party on Jeffrey Epstein's pedophile island.
According to Mike Cernovich: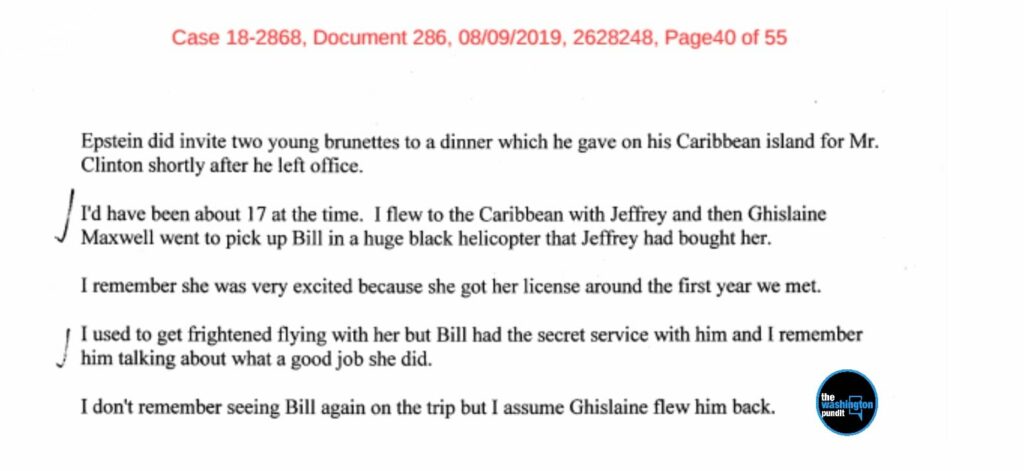 Read also: Bill Clinton Denies Knowledge of Epstein's Lifestyle
Related: Clinton Denies Relationship with Ghislaine Maxwell
More: Jeffrey Epstein's Little Black Book Published!