Accused sex trafficker and convicted pedophile, Jeffrey Epstein, has apparently committed suicide in his Lower Manhattan jail cell, ABC News reported Saturday, citing several law enforcement officials. Extensive details are not immediately available. A man who looked like Epstein was reportedly wheeled out of the facility on a gurney.
Although several news outlets are also reporting that Epstein suffered a cardiac arrest.
The 66 -year old was due to stand trial next year for allegedly sexually exploiting dozens of teenage girls in New York and Florida. He had been on suicide watch since a July 23 attempt, where he was found in his cell in the Metropolitan Correctional Center in Lower Manhattan with marks on his neck that looked to be self-inflicted. Epstein had plead not guilty to the charges.
According to the New York Post:
Paramedics tried to revive convicted pedophile Jeffrey Epstein as they wheeled him into the hospital, exclusive photos by the Post show.

Sources said Epstein, 66, hanged himself in his cell in the Manhattan Correctional Center. FDNY officials said a call came in at 6:38 a.m.

Paramedics wheeled a gurney carrying Epstein, still in his orange prison uniform, into New York Downtown Hospital around 7:30 a.m.

His eyes were closed, and the EMTs were using a breathing apparatus in what appeared to be an attempt to revive him.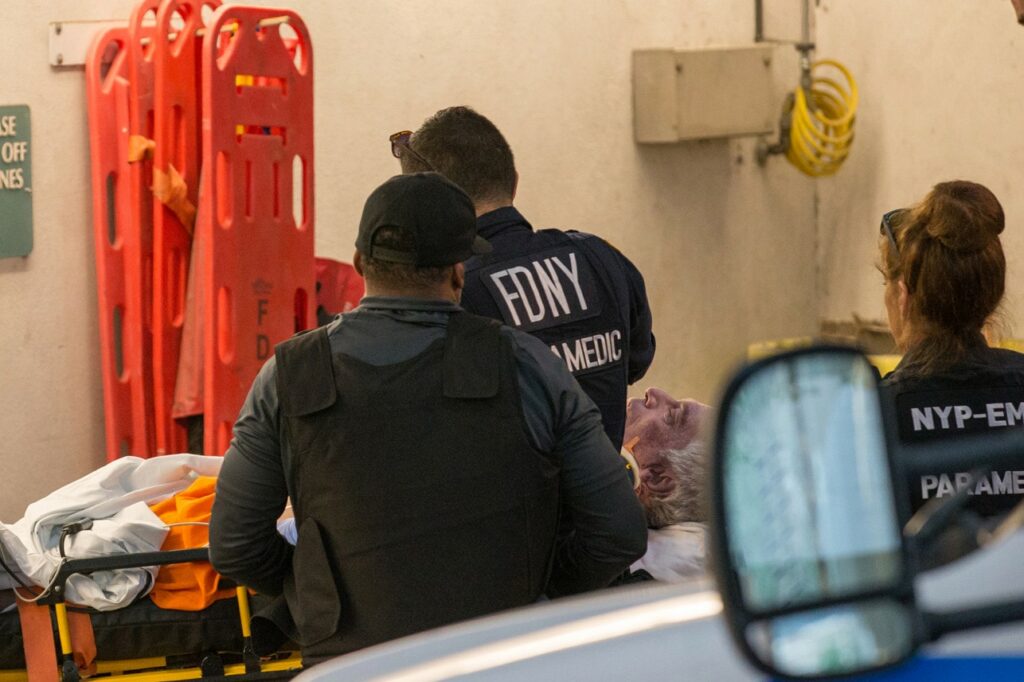 Breaking news will be updated as it progresses.