The late alleged sex trafficker Jeffrey Epstein had a provocative oil painting of former President Bill Clinton hanging in his Manhattan mansion.
"It was hanging up there prominently — as soon as you walked in — in a room to the right," said a source who had seen the head-turning art, according to the New York Post. "Everybody who saw it laughed and smirked."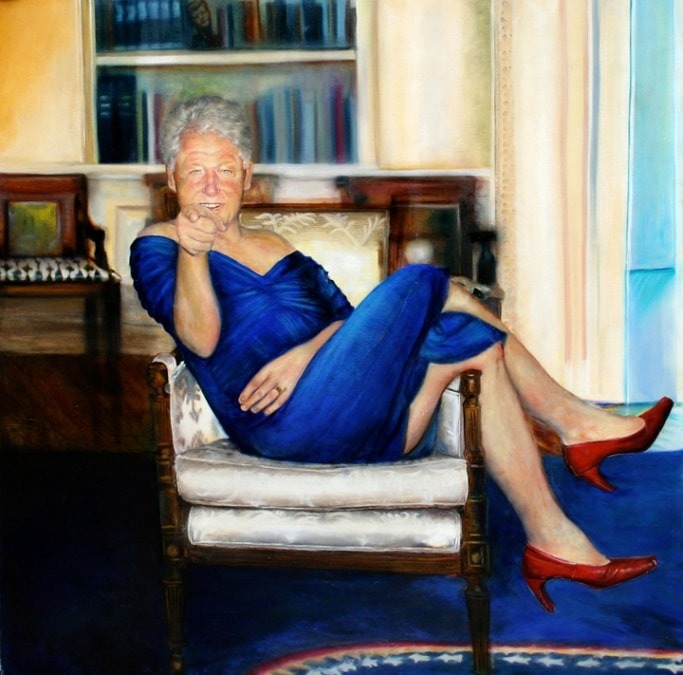 Another woman claimed to have snapped a photo of the picture while visiting the convicted sex offender in October 2012.
Painted by artist Petrina Ryan-Kleid, "Parsing Bill" depicts Clinton sitting seductively in a chair in the Oval Office, adorned in red heels and a blue dress reminiscent of the infamous garb that the former president soiled during his dalliance with Monica Lewinsky.
Ryan-Kleid did not answer calls from the Washington Examiner.
Link to Artist site can be found here.