The elusive Maltese professor at the heart of the Russia collusion investigation has been captured by Italian authorizes. Mifsud, who was wrongly identified by Robert Mueller as a Russian spy, interviewed by US investigators into the Russia affair, then released by those authorized, has been in hiding since he was correctly identified as a CIA operative.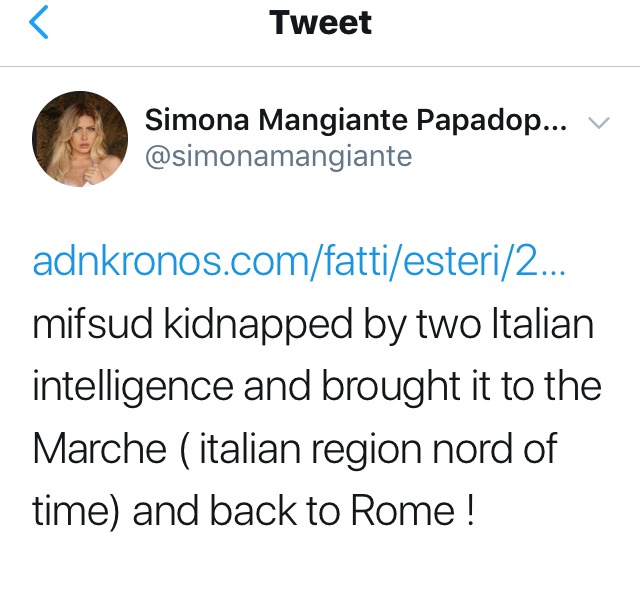 Both George Papadoupolos, who was one of the targets of Mifsud, and his wife, Simona Papadoupolos tweeted the information based on a report from an Italian newspaper, originally referenced by Twitter user @pepesgrandma. In the thread, pepesgrandma states that Mifsud was 'kidnapped' by Italian intelligence. The thread can be found here.

This situation is breaking and will be updated as the story progresses.
Update: George Papapoupolos has since deleted his tweet regarding the 'kidnapping' of Mifsud.