President Trump just landed in Daytona with a flyover of the sold out stands at Daytona International Speedway. The White House announced Trumps attendance at Daytona earlier this week and his status as Grand Marshal was revealed on Friday.
Trump is set to be the first president in history to act as grand marshal for the Daytona 500, fondly known as the Great American Race. As Grand Marshal, it will be his role to say the most famous words in racing starts, 'drivers, start your engines!"
He is breaking his President's Day weekend plans to travel from Mar-a-Lago to head to Daytona for the event.
The Trump Pence 2020 campaign has sponsored the Number 47 Chevrolet Silverado branded Trump-Pence 2020 which raced at the NextEra Energy 250 in Daytona on Friday, driven by Tim Viens and a Chevy Camaro which competed Saturday's Xfinity Series , which was driven by 30-year racing veteran Joe Nemechek.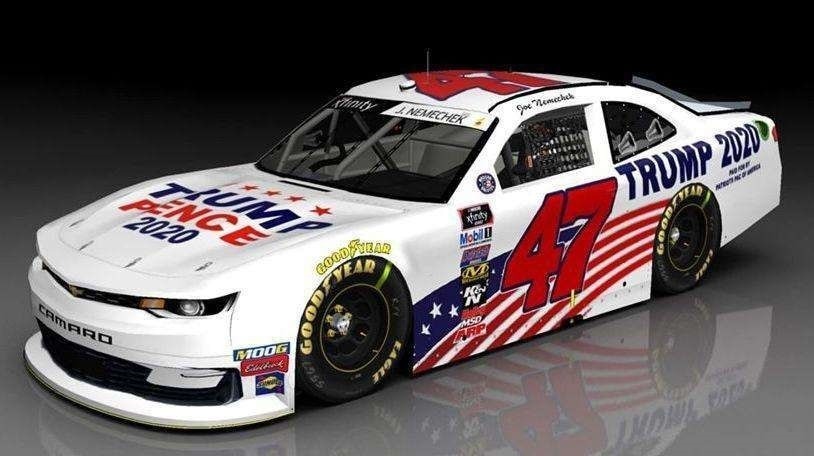 Judge Jeannine Pirro will also be in attendance to cover the race. At Saturday's race, she interviewed Nemechek who said he was honored to be driving the Trump-Pence car.
Darius Rucker will be the opening act for the event.
The Great American Race will be televised live on Fox starting at 2:30 eastern time.
Note: The Washington Pundit is parent company of Motor Racing Insider, @MotorRacingLLC on twitter. Find them on Facebook and YouTube for the latest breaking news in motor racing.