The liberal mayor of Auburn, California is being forced to step down after he made a social media post depicting a man in clan regalia that said,
Good news for Trump supporters is that most of them already have masks.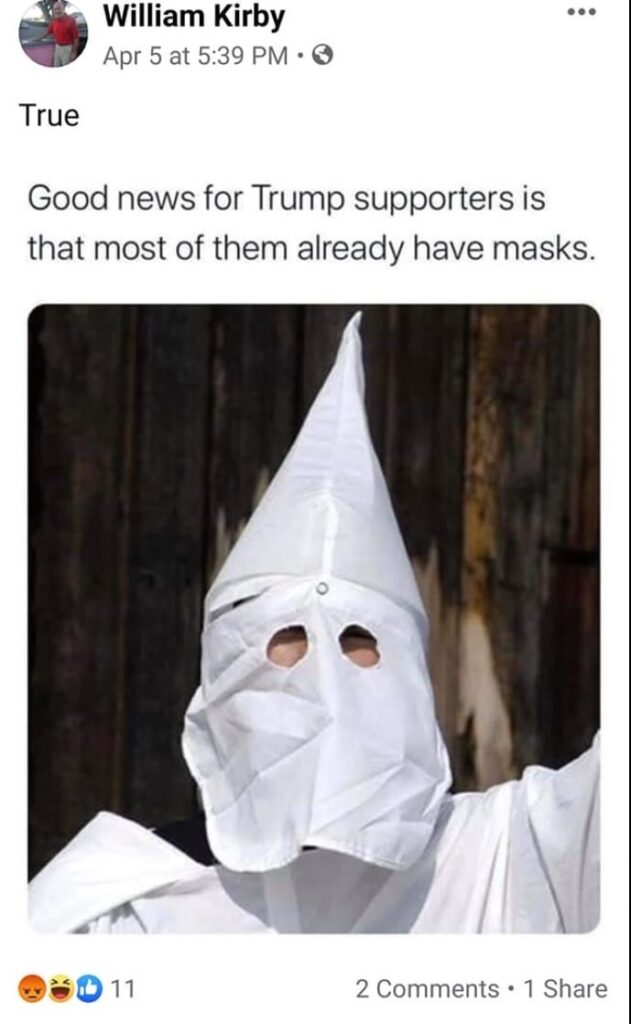 The Blaze reported that Mayor William Kirby, who is also a town physician, admitted that he had made the Facebook post to which he had replied, 'true.'
He admitted to the Auburn City Council, that his posts were 'over the top.'
In another social media post, Kirby said that the world would be a better place without Trump supporters, comparing them to those who supported Hitler in WWII.
If Hitler and everyone who supported him was removed from the face of the earth in 1939, the world would be a much better place. The same is more true of Trump and his supporters today.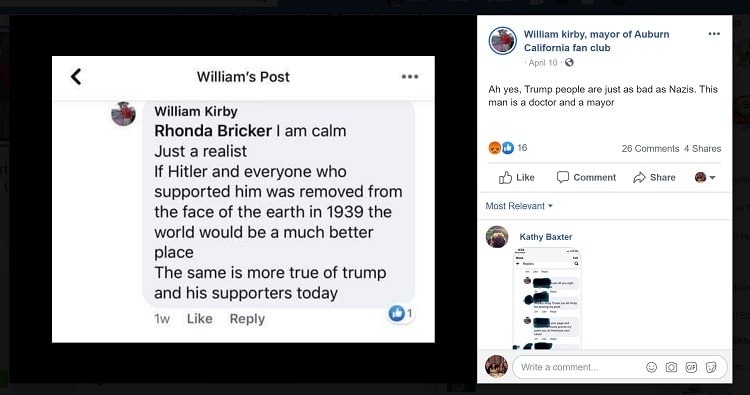 These are just a few of several examples in which Kirby conducted himself in a less than professional and extremely partisan manner. Other posts expressed his desire for Trump and Pence to get coronavirus, calling one conservative a 'right-wing nut case' and an 'unAmerican Nazi clown.'
As the Auburn Town Council had their virtual meeting, which was conducted via Zoom and streamed live on YouTube, Kirby refused to pass the gavel over to the Vice Mayor as requested by one council member. However, he did state that he would step down at the next meeting, which is scheduled for April 27th.