Remember, when Marie Antoinette was told that the French people that she served barely had any bread to eat and she said, "let them eat cake"? Well, that was basically what Nancy Pelosi did on James Corden's late night comedy show this week.
This was Nancy Pelosi's Marie Antoinette moment. As many Americans are concerned with not having paychecks, awaiting stimulus checks, struggling to file unemployment on unresponsive websites, and wondering how to stretch the food they have on hand, Pelosi is showing off her freezer full of ice cream. While food pantries report the longest lines they've ever seen, Pelosi flaunts her basket of gourmet chocolates.
During the "Show and Tell" portion of his show, Corben asks Pelosi what she has to show everyone. She replies 'chocolate'. Sitting in the kitchen of her home, in front of two state-of-the-art stainless steel refrigerators, Pelosi proceeds to hold up a basket filled to the brim with fancy gourmet chocolates. She then goes on to open a bottom freezer, revealing the entire compartment filled pints of artisan ice cream.
This is something you can get through the mail,
She says, as if we the people are most worried about whether she went to the grocery herself, thus breaking stay-at-home rules. No, Nancy we the people do not care.
Meanwhile, food banks all over the nation are reporting record number of people coming in for food. The Dallas food bank reports long lines and low funds as people seek additional services to help them get through the coronavirus lock down.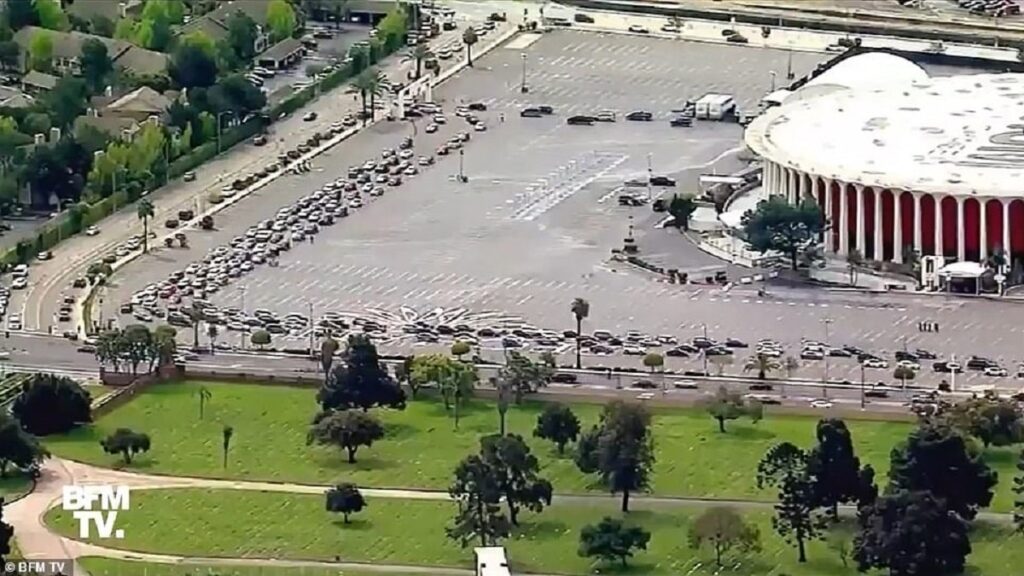 But, unlike Nancy, who decided to hoard ice cream during this crisis, other great American patriots and companies are stepping up to lend a hand. NASCAR driver Denny Hamlin and his sponsor Fed Ex have teamed up to donate 60,000 meals to Hamlin's hometown food bank in Chesterfield, Virginia.
Pop Star, Pink, spent a day making soup for her local food pantry. Posting pictures on social media, she claimed it was the best soup she ever made.
Hundreds of companies, small town businesses, artists and ordinary citizens are also pitching in by donating or volunteering to assist at food banks across they nation.
We believe those helping hands all deserve some chocolate and ice cream.