As Twitter sees a mass exodus of conservatives who are tired of being censored moving to Parler, yet another conservative's account has been shuttered by the social media giant. Sidney Powell, one of the premiere defense attorney's in the country and current council to deep state target, Michael Flynn, has had her account suspended by Twitter.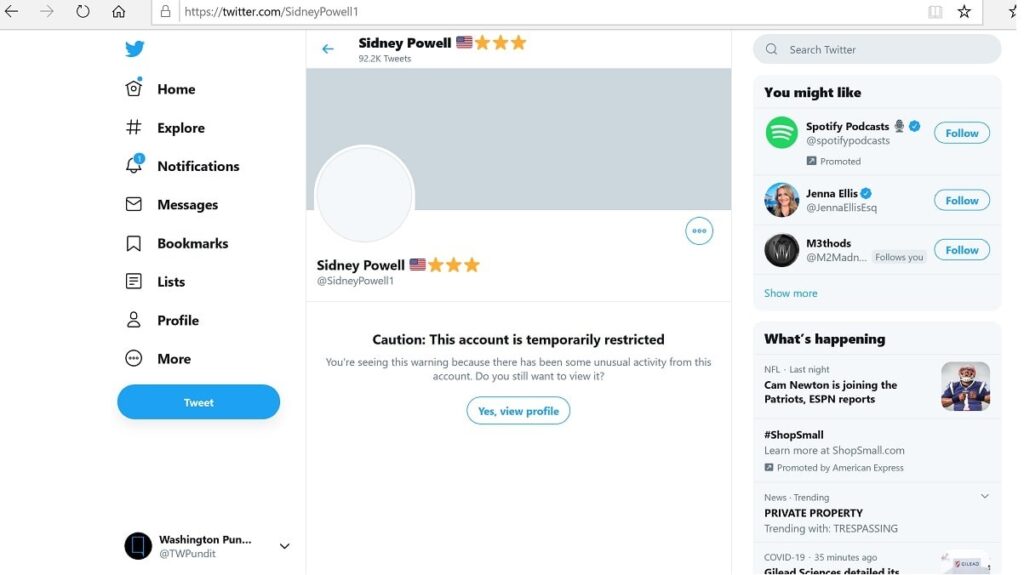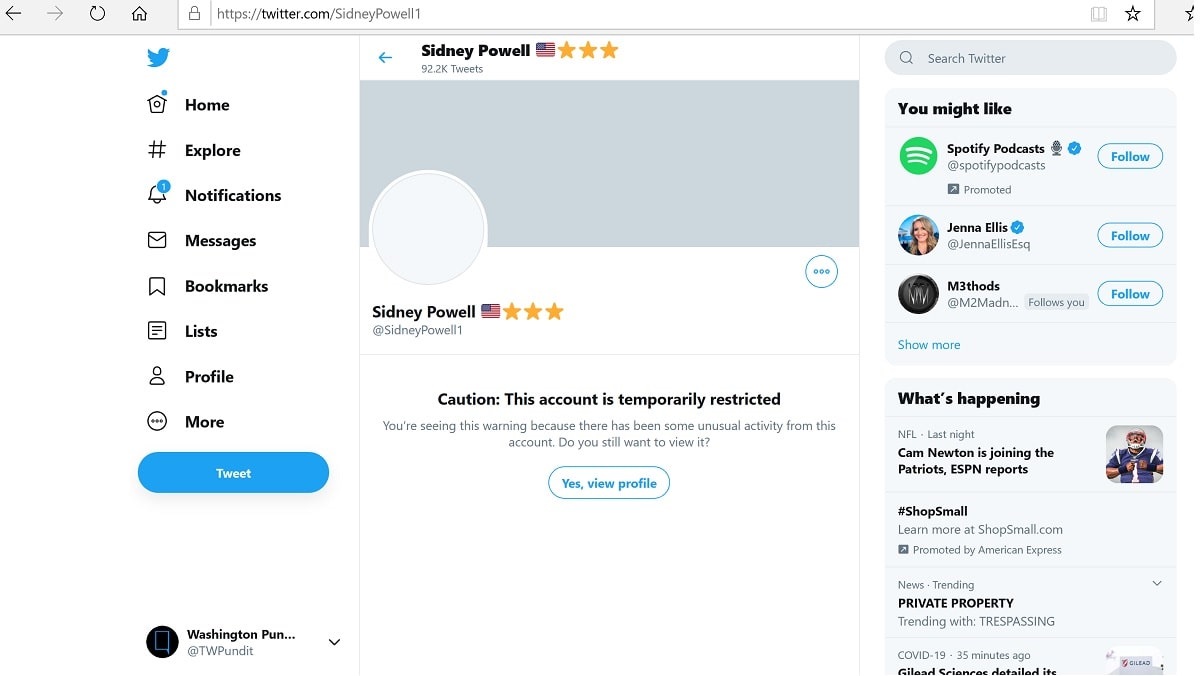 Powell, has been an outspoken critic of the Obama administration and the targeting of Michael Flynn as a means to spy on the Trump campaign and presidency. As author of License to Lie:Exposing Corruption in the Department of Justice, she has been privy to numerous instances of government overreach in the prosecution of U.S. citizens.
Of several instances she says:
The United States Department of Justice charged multiple defendants with crimes that simply weren't crimes.
As the election approaches, conservatives have seen increasing numbers of outspoken Trump supporters being censored, shadowbanned or suspended completely. Most recently, Carpe Donktum, a satirical meme creator was permanently banned from the platform for 'multiple copyright violation.'
CARPE DONKTUM SUSPENDED FROM TWITTER
Twitter has also begun to censor President Trump's tweets, something they have not done since he began tweeting over three years ago. In the past two weeks, they have censored the president twice. The first instance was immediately after the Floyd protests began, when Trump Tweeted 'When the looting starts, the shooting starts', a phrase originally attributed to Walt Headley, Miami's fomer Police Chief, who said it in 1967. The second sensor came when he warned lawless agitators that that he would use serious force should they attempt to set up an autonomous zone in Washington, DC.
Twitter posted it's own warning on Trump's official Twitter account,
We've placed a public interest notice on this Tweet for violating our policy against abusive behavior, specifically, the presence of a threat of harm against an identifiable group
Trump told Ben Domenech of The Federalist, that he believes Twitter will suspend his account shortly before the November election.
The president believes the ban from the popular platform will happen in the fall before the 2020 election, an opinion shared by others in the White House. For Trump and those close to him, Twitter's reaction to two recent tweets — including one where he warned rioters against breaking the law — are being taken as warning shots.
Some people say I should join Parler,
Trump said in the interview.
The Washington Pundit has reached out to Twitter for comment, with no response as of this writing.