As Statues are Toppled Nationwide, NC Group Hoists Confederate Flag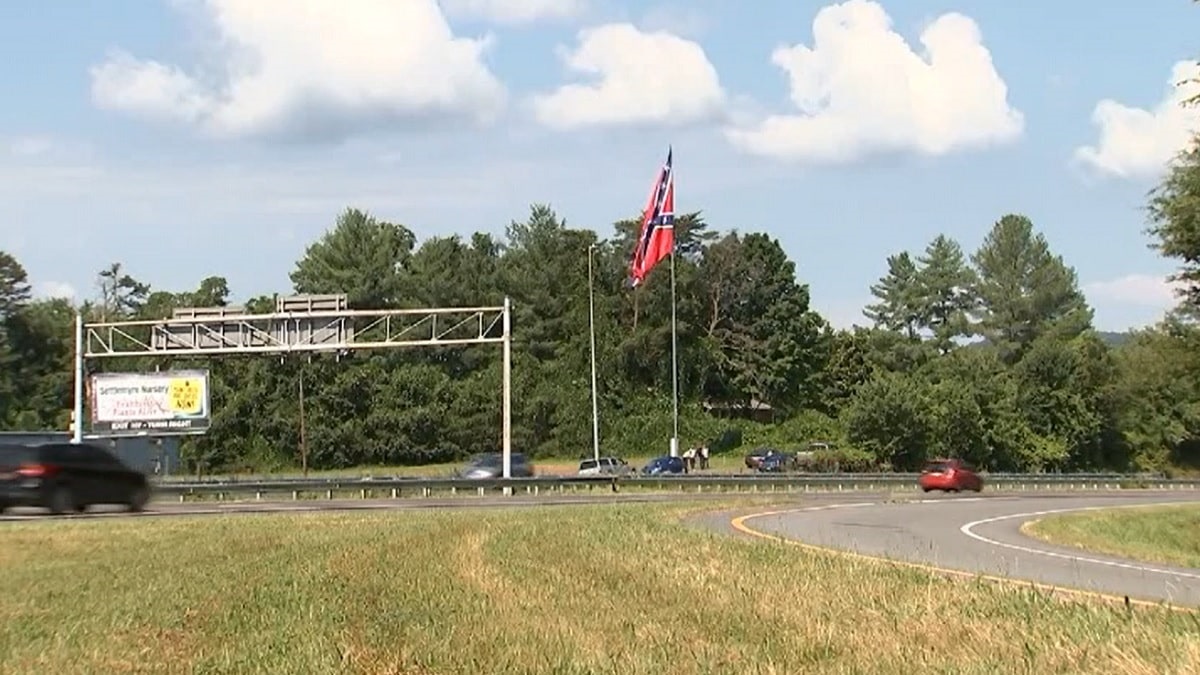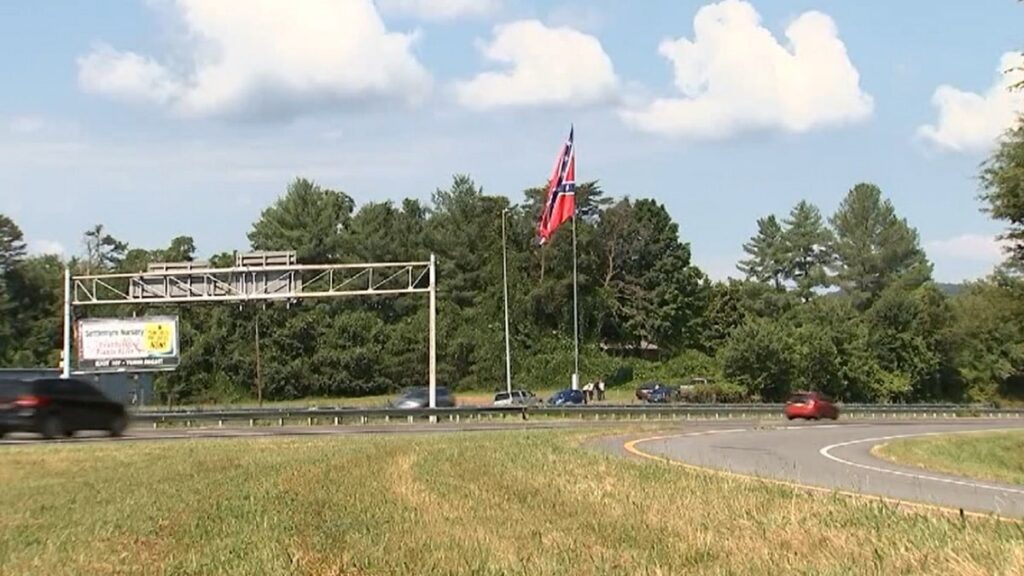 As protesters tear down statues of confederate generals across the country, a group in North Carolina is responding by hoisting the confederate flag in several towns. One flag that's been raised along Interstate 40 on July 4th now sits high and proud over the highway.
The 20-by 30-foot confederate flag was raised by The Sons of Confederate Veterans in response to confederate memorials being torn down across the south. The flag was so big that it took a half dozen men to hoist it up the 80-foot pole in eastern Burke County, near Hildebran.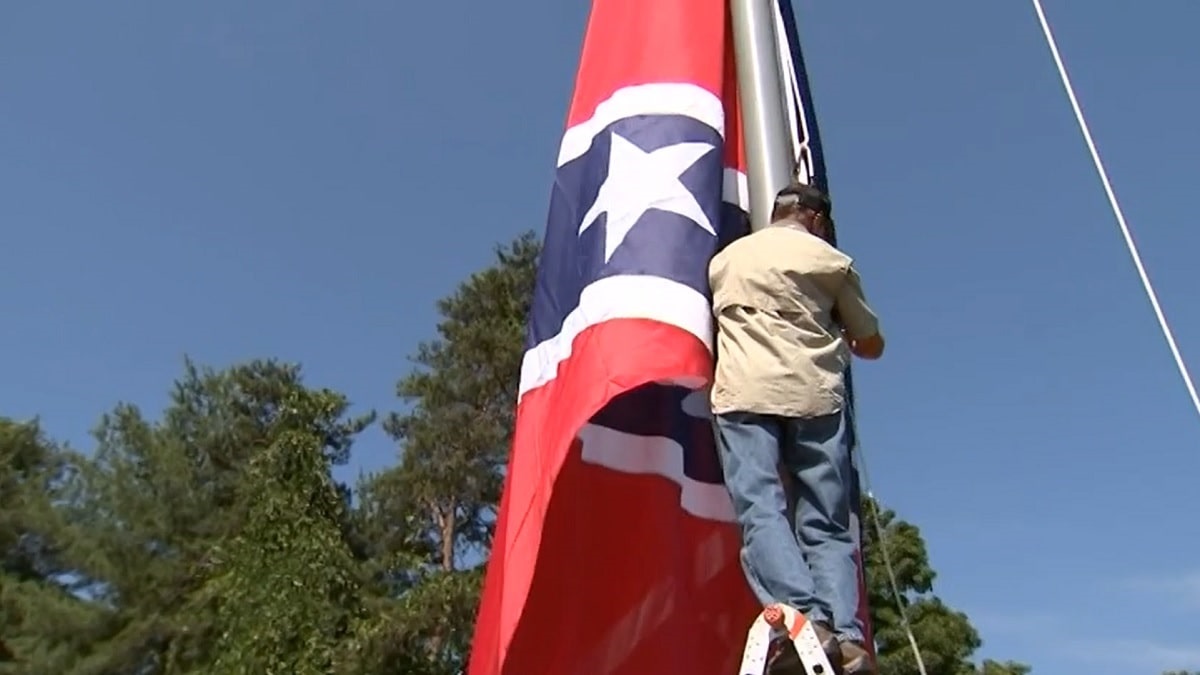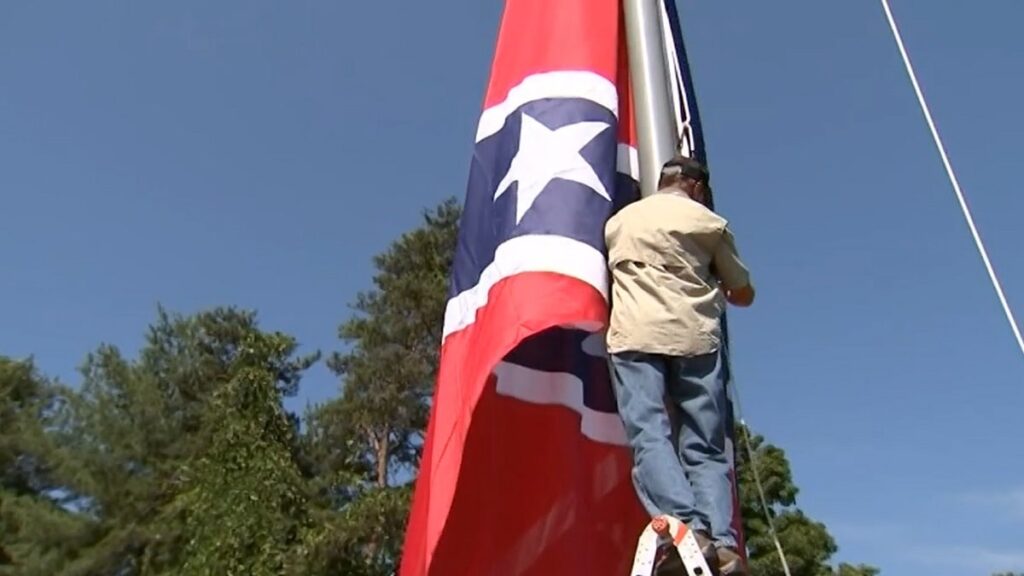 This larger version of the confederate battle flag replaces a smaller one that was located on private property adjacent to the highway. Although the county has received numerous complaints and threats of boycotts, local officials cannot remove it since it's on private land and there's no law against flying it. A similar flag, which was located on Highway 16 in Newton, NC, was damaged this week.
The group said that they are not trying to hurt anyone's feeling, but only wish to share their Confederate heritage.
Elgie McGalliard of Sons of Confederate Veterans, told ABC15 News,
The Sons of Confederate Veterans, we're trying to replace the statue with flags, and we try to put them on the interstate so more people can see it.
The Sons of Confederate Veterans are also keeping a round-the-clock watch over the confederate memorial in downtown Morganton to keep it from being vandalized.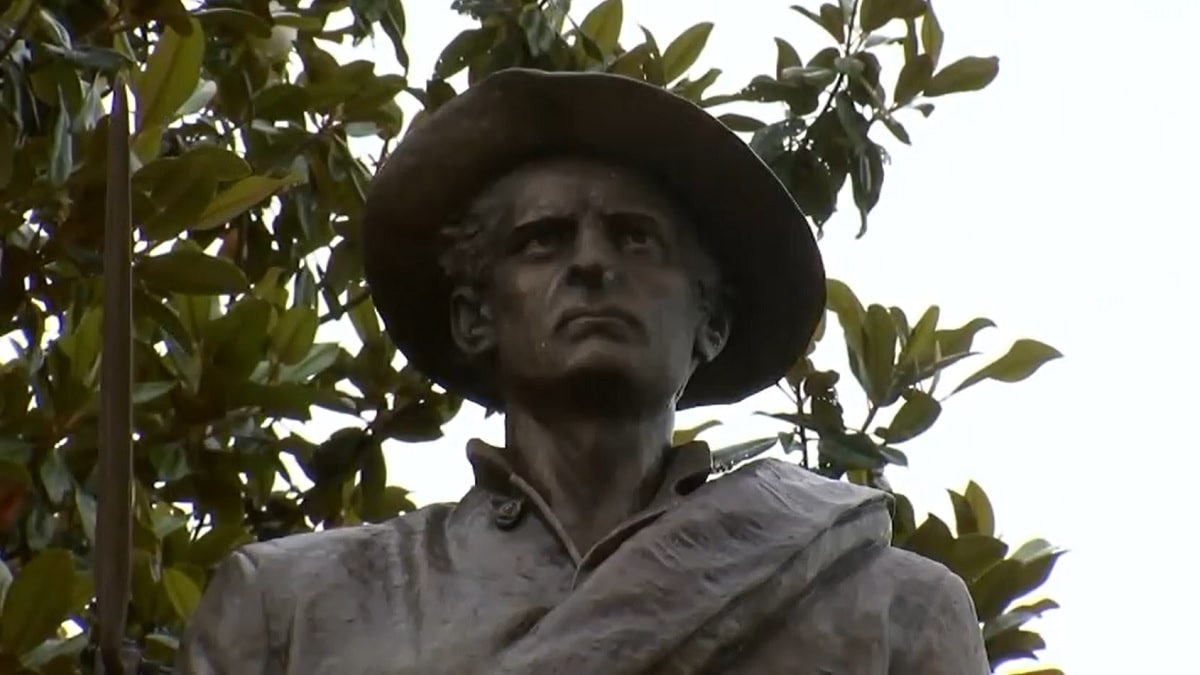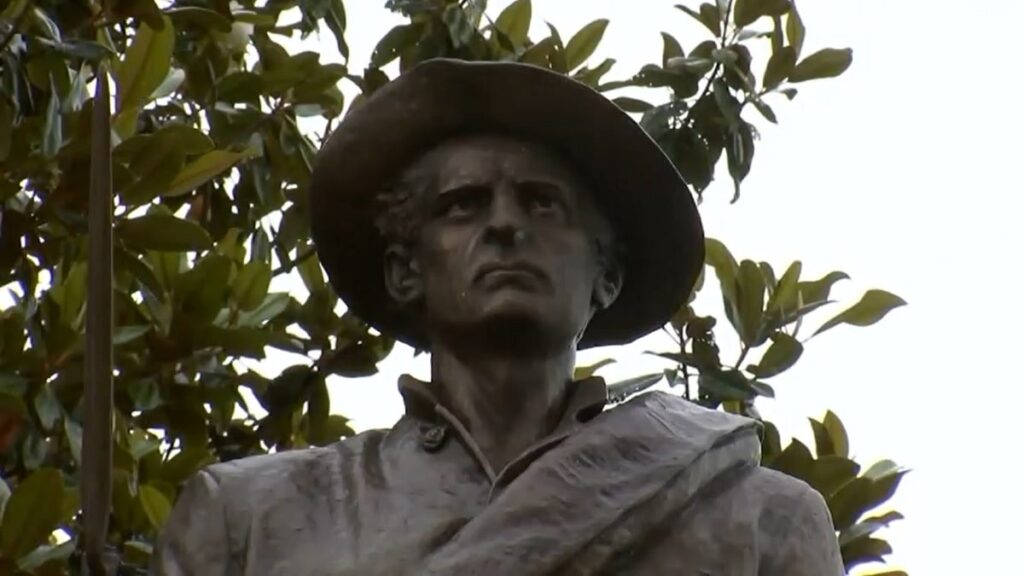 McGalliard said,
Take down our statues, and we're going to put up a flag somewhere along the major interstates in North Carolina.
Please follow and like us: