Believe it or not, it is definitely true. We checked for ourselves and there really is a "Hot Cup of Joe" adult coloring book. The coloring book, released by Castle Point Books on June 16th, is authored Jason Millet. The coloring book features a 'buff' Joe Biden in a variety of poses, such as a towel-wrapped cartoon Joe getting out of the shower, or a shirtless Joe lying provocatively on fur rug.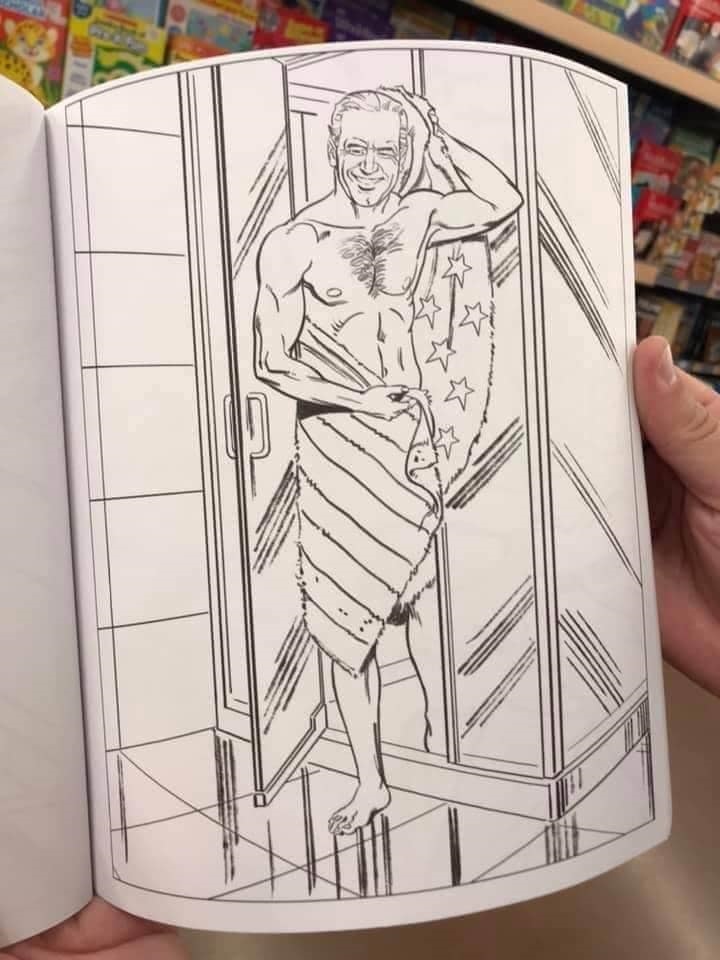 What's most disturbing about it is the coloring book's cover. The illustration depicts a very muscular Joe Biden in a tight t-shirt, wearing his signature aviator sunglasses, while holding a cup of coffee. The caption reads, "A piping hot coloring book with America's sexiest moderate." To top it all off, the scene shows Biden standing in an old-school diner.
The book touts 80 pages of Joe Biden sex appeal for people to color. The book is offered for sale on Amazon.com. So far, there have been 36 reviews with an overall 2-star rating.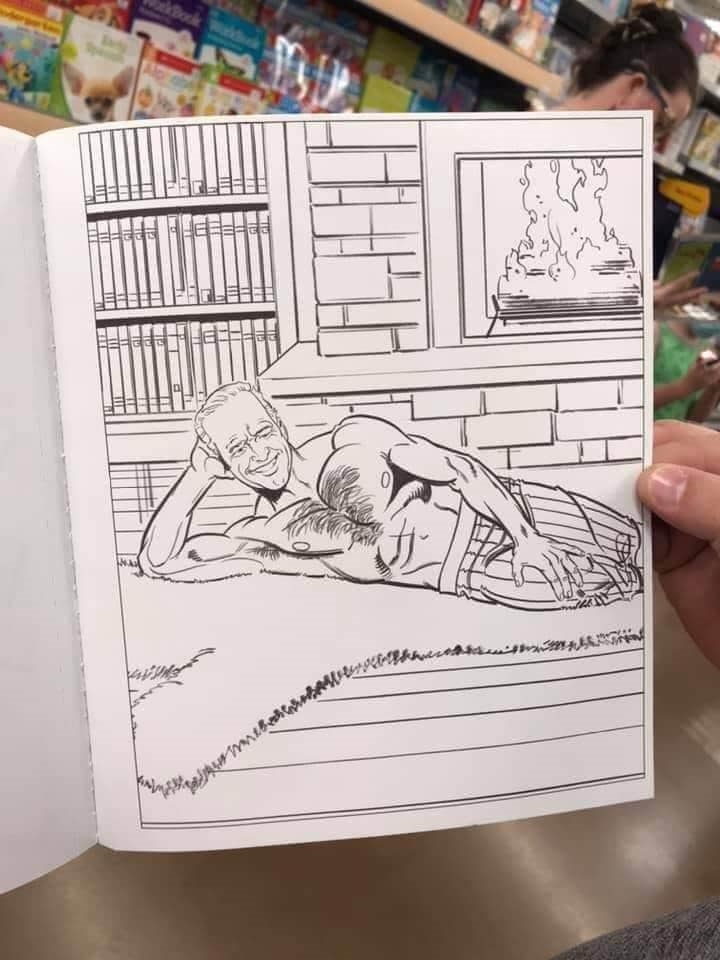 The description of the book on Amazon reads:
Grab your colored pens and pencils and lose yourself in Hot Cup of Joe, an illustrated coloring fantasy featuring Joe Biden at his real and imagined best. Whether he's waving to you from his beloved Amtrak train, sailing his boat in a patriotic speedo, or wrestling a bear, he's always the working-class hero you know and love.

· More than 35 unique, lifelike illustrations of Scranton's finest
· Let Joe Biden win your vote with his warmth, charm, and integrity
· Trade empty, dirty politics for a meaningful relationship with Mr. Left-of-Right
· Perforated pages let you pin your finished pictures on the wall, just like you pin your hopes and dreams on his leadership

Enjoy this Hot Cup of Joe any way you like it: at home or on the go.
We wonder how Tara Reade feels about this. How about the parents of all those kids he's pictured with a bit too intimately?