Secret Service Describes Shooting Incident Causing Interruption of Trump Presser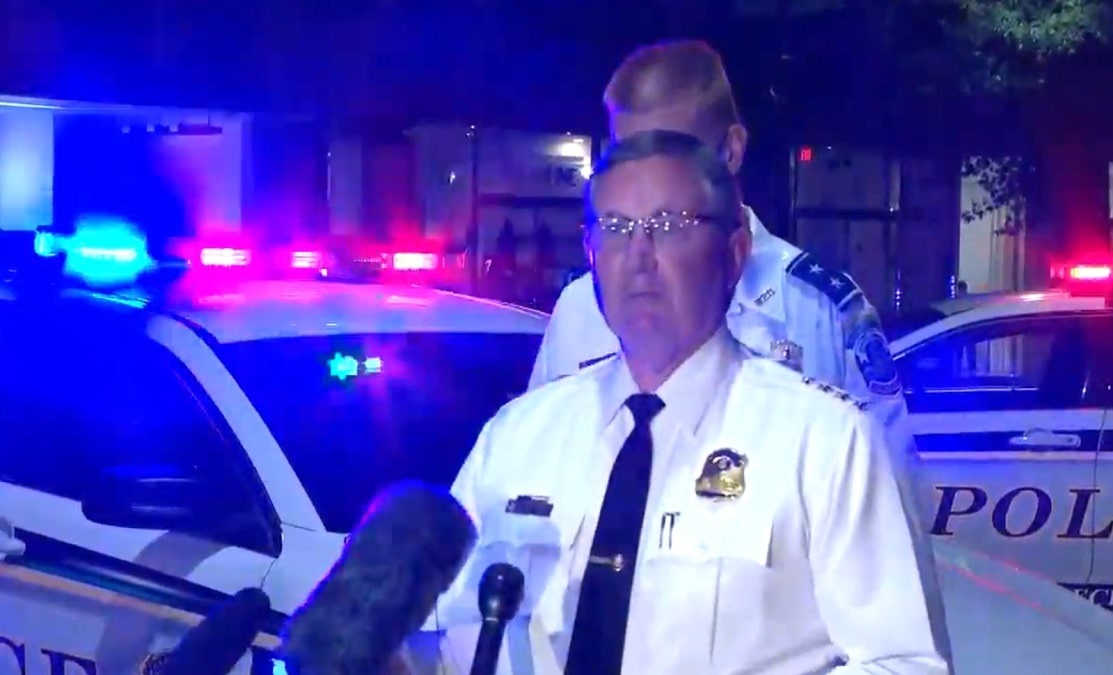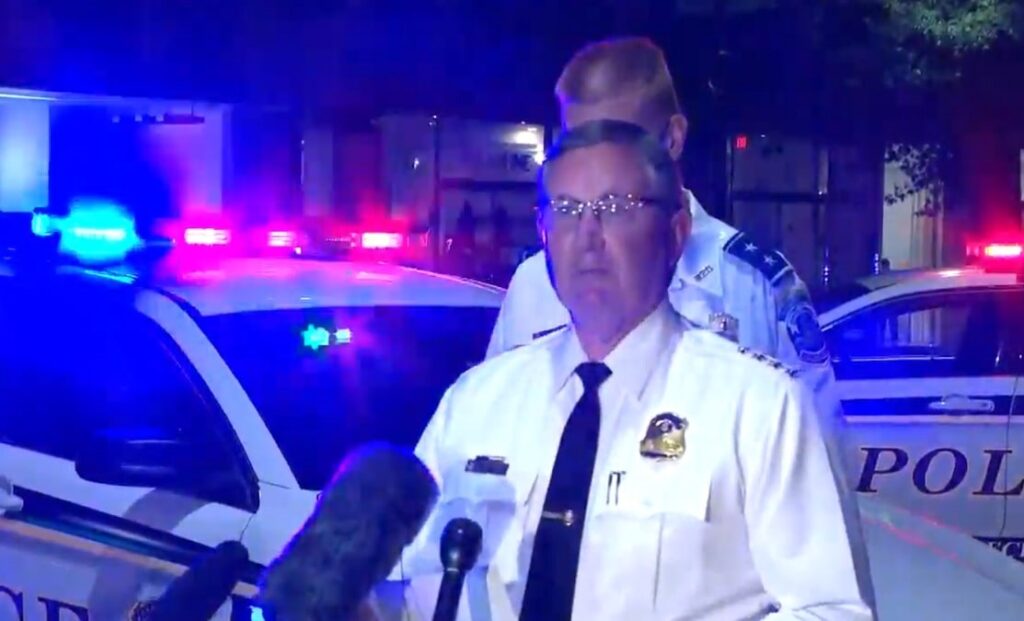 The Secret Service held a press conference to discuss the events that led to the president being escorted out of a press briefing this afternoon, soon after it began. Tom Sullivan, Chief of the uniformed division of the Secret Service gave the update.
Officer described the events which took place at approximately 5:53 p.m eastern time at the corner of 17th and Pennyslvania Avenue near the north lawn of the White House. A 51-year old man approached a secret service uniformed division officer who was at his post and told the officer that he had a weapon. He then turned, ran aggressively toward the officer, made a motion as if he were drawing a weapon and crouched as if to shoot it toward the officer. The officer fired his own weapon, hitting the suspect in the torso.
Officers immediately rendered first aid to the suspect, and both the suspect and the secret service officer were transported to a local hospital by EMS which had been called to the scene.
The White House grounds were never breached and secret service agents protecting the president were never in danger.
An internal review is planned in order to assess the involved officer's actions.
Please follow and like us: