Steve Bannon and Three Others Arrested On Fundraising Fraud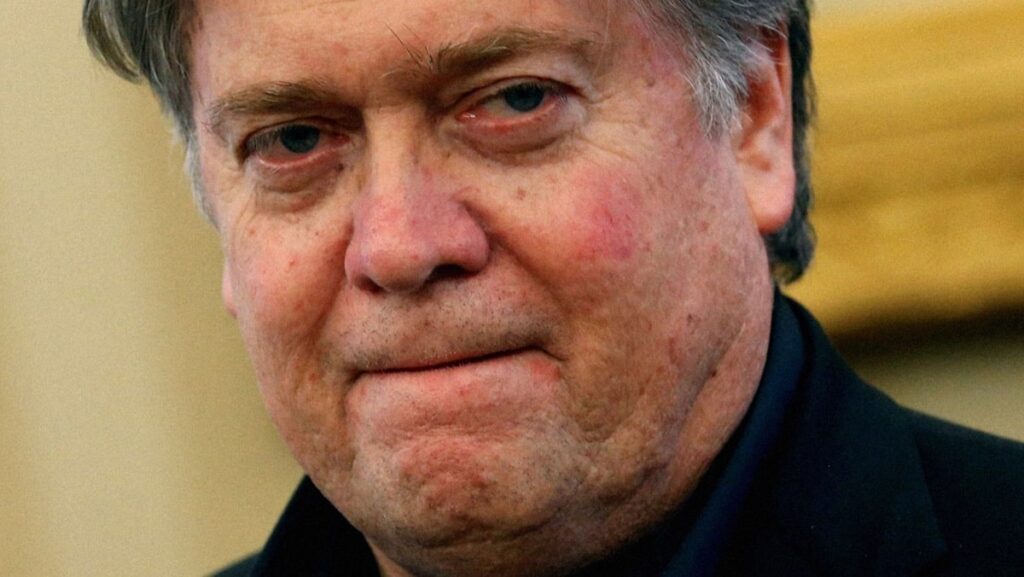 Former advisor to President Trump and political activist, Steve Bannon, has been arrested along with three others on charges of defrauding donors to a "Build The Wall" crowd-funding account.
From the Washington Examiner:
Audrey Strauss, the acting U.S. attorney for the Southern District of New York, and Philip R. Bartlett, inspector-in-charge of the New York Field Office, unsealed indictments on Thursday morning for Bannon, Brian Kolfage, Andrew Badolato, and Timothy Shea. The four men led the "We Build the Wall" fundraiser that sought donations to build a wall along the U.S.-Mexico border, which was a 2016 campaign promise from President Trump. The group raised more than $25 million.
The allegations stem from promises made by the fund that Founder, Brian Kolfage would not receive any income as part of the fundraiser. The group are accused of funding Kolfage and his 'lavish lifestyle.'
The story is breaking and will be updated as details emerge.
Please follow and like us: