BLM Rioter Arrested on Suspision of Arson As Wild Fires Rage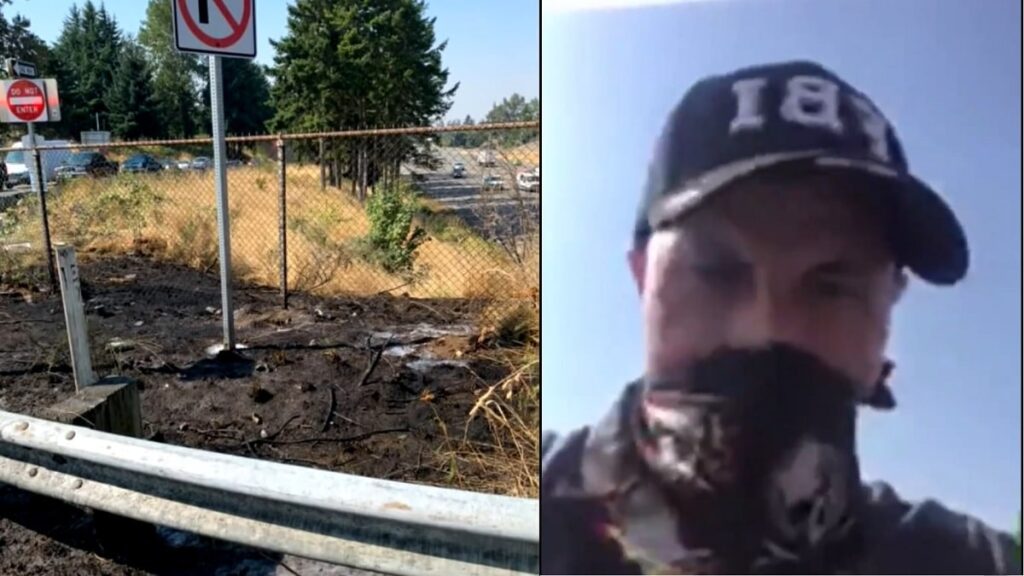 (Tacoma, WA) – A Black Lives Matter local protest leader was arrested for setting a brush fire as destructive and deadly wild fires rage along the west coast. BLM supporter, Jeffrey Alan Acord, was arrested on Wednesday after he was caught setting a brush fire along a state highway.
The BLM agitator allegedly set the fire then livestreamed his arrest on Facebook.
The 36-year old resident of Puyallup, Washington, was charged with reckless burning in the second degree.
When an officer questioned Acord about his presence at the scene, the BLM protester claimed he was searching for his camera case, which he claimed had flown out of his backpack while biking the previous day while he was biking.
According to Washington State Patrol Trooper Ryan Burke, authorities were called to the scene early Wednesday morning when a woman reported that a man was walking along the highway with a lighter.
Troopers found him again later that day next to the fire, which he claimed he had just accidentally come across while searching for his lost camera. Acord aslo claimed that he was just calling the fire in to authorities.
Acord was then arrested for implicating himself at the scene of the fire.
Acord was given a bail of $1,000 before being transferred from the Pallyup City Jail to the Pierce County Jail, where he was booked on an unrelated burglary charge.
This was not the first arrest for Acord. He was charged with possession of a concealed weapon without permit, carrying a knife, and illegal possession of fireworks in 2014 during an anti-police protest.
Please follow and like us: