California National Guard Rescues 200 People Encircled by Fires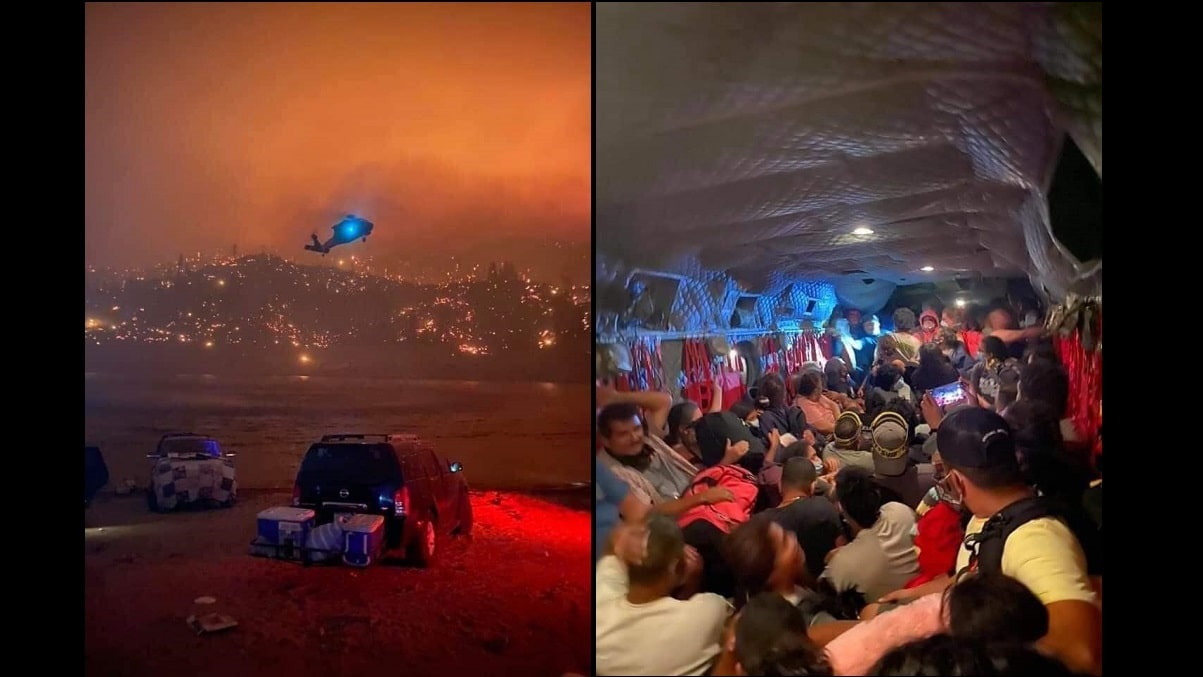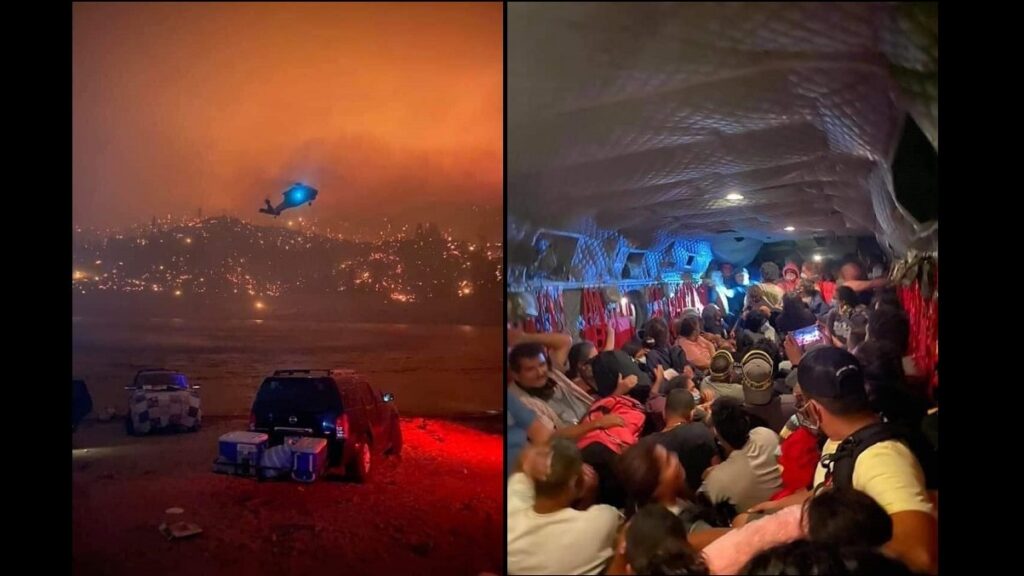 CalFire, California's wildfire emergency management agency, was tipped off that 200 people were completely surrounded by flames from raging California wildfires. With no way to get there to the victims by road, CalFire determined there was no safe way to rescue them.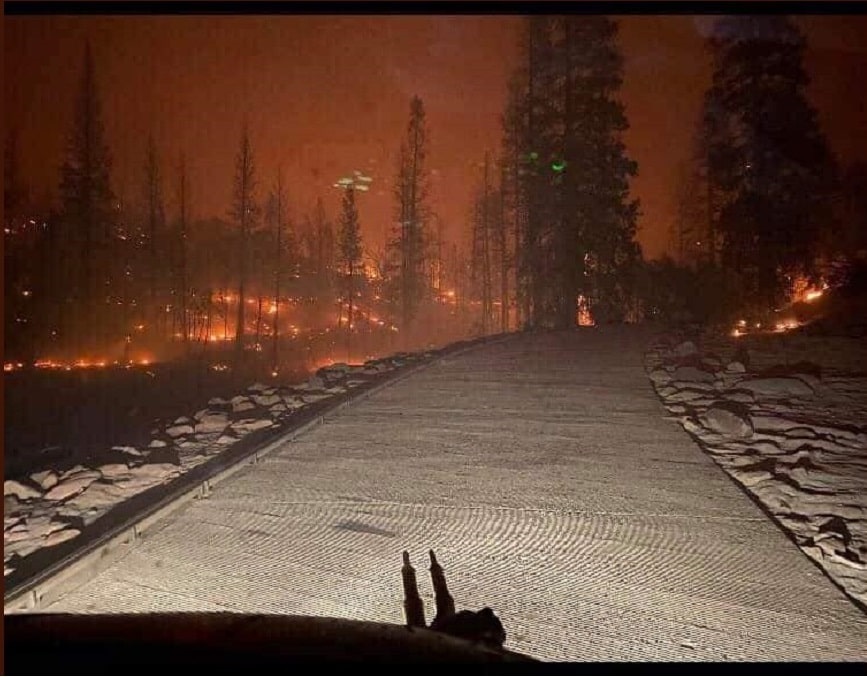 That's when California's National Guard stepped into action. Their efforts were captured in their own pictures that were shared on social media.
According to Vegas Viral's Facebook page,
"Authorities quickly determined the only way to evacuate them was with a massive airlift done at night as the fire burned unchecked. That marked the start of a massive multiagency rescue that some officials described as unprecedented in size and scope."
The CA National Guard mobilized two helicopters, a Blackhawk and a Chinook to attempt rescues of the entrapped civilians through burning flames that engulfed the area. As they flew into the dark of night, they used night vision to navigate through the rough terrain. They were hampered by high cross winds, smoke, flames and giant burning embers.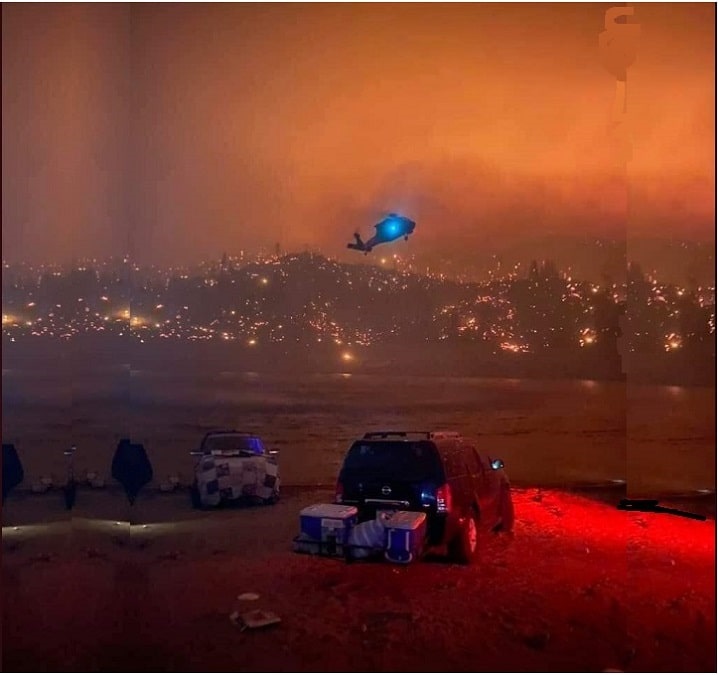 As they made their way to the section of the fire where the people were trapped, CalFire repeatedly tried to call them off, warning them to go back to base because it was too dangerous. But the CA National Guard refused to back down and continued their mission, flying directly into the apocalyptic scene.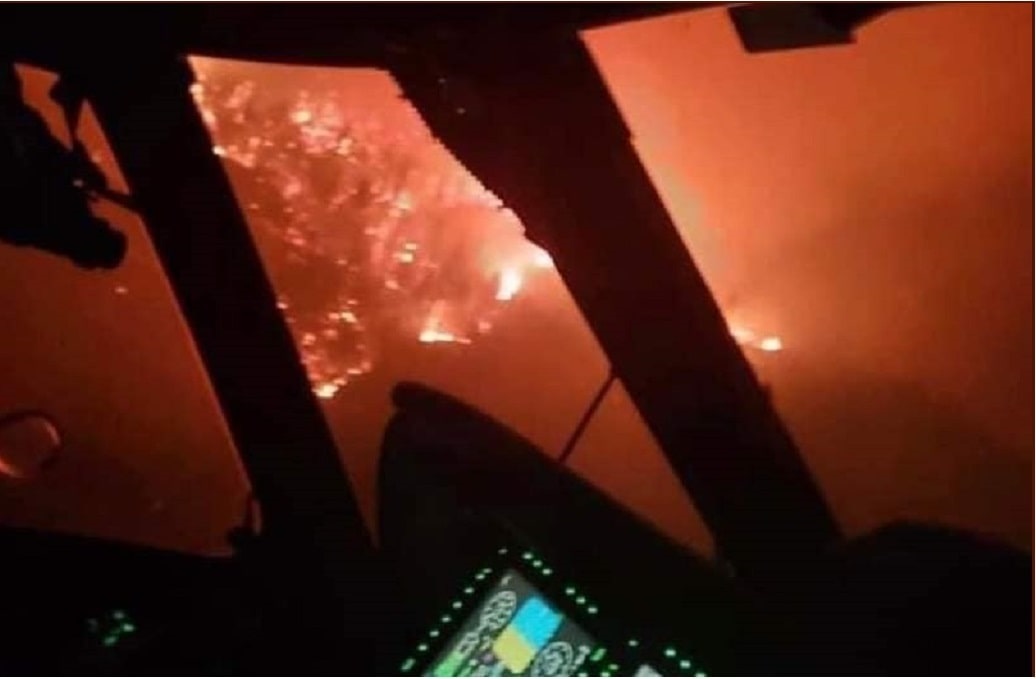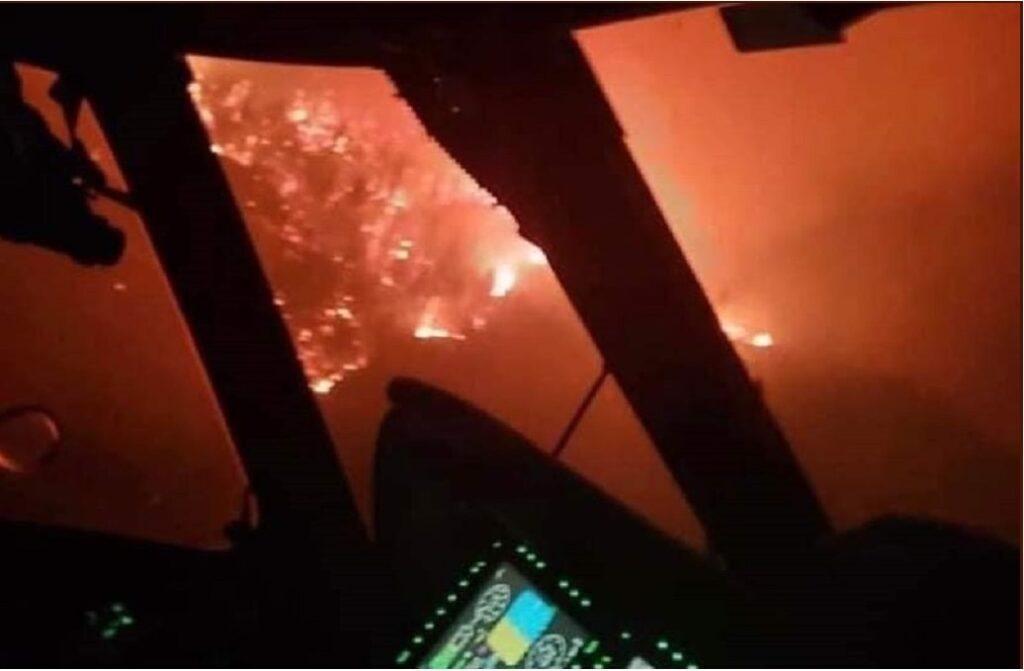 A Blackhawk helicopter can hold approximately 15 individuals, while the Chinook takes up to 33. So the rescue crews had to make mulitple trips in order to rescue all 200 citizens. They took off and landed several times through harrowing conditions, and were able to rescue all 200 people without incident.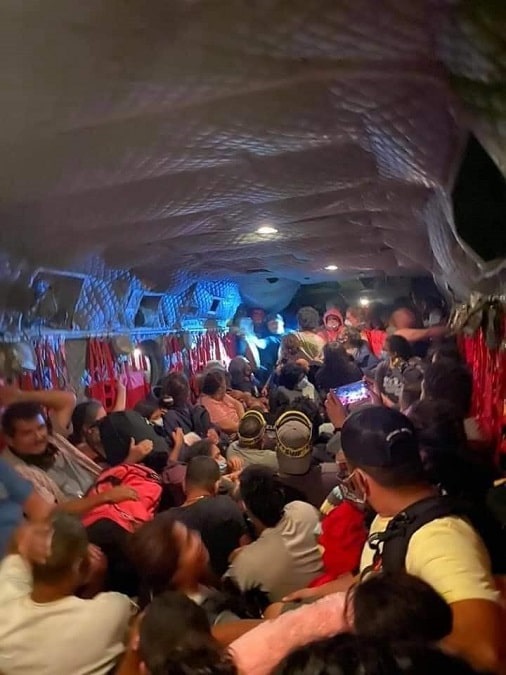 Congratulations to Calfornia's National Guard for stepping up to the task and ending in a successful rescue mission.
All images come from Vegas Viral's Facebook page.
Please follow and like us: