GTV, a Mandarin language channel based in Taiwan, has released two videos of Hunter Biden in compromising situations. The channel has also promised to release more compromising videos.
The first video releases shows former Vice President Joe Biden's son smoking crack cocaine while having sex with an unidentified female.
In the first video there is a telling text series appearing at the end of the video first offers an apology for the discomfort that may have been caused by the videos. They state that the release of the footage was for the sake of justice of the New Federal State of China, "because the friends of the communist are our enemies." The implication appears to be that the Biden family are close allies with the Chinese communist regime and thus enemies to Taiwan.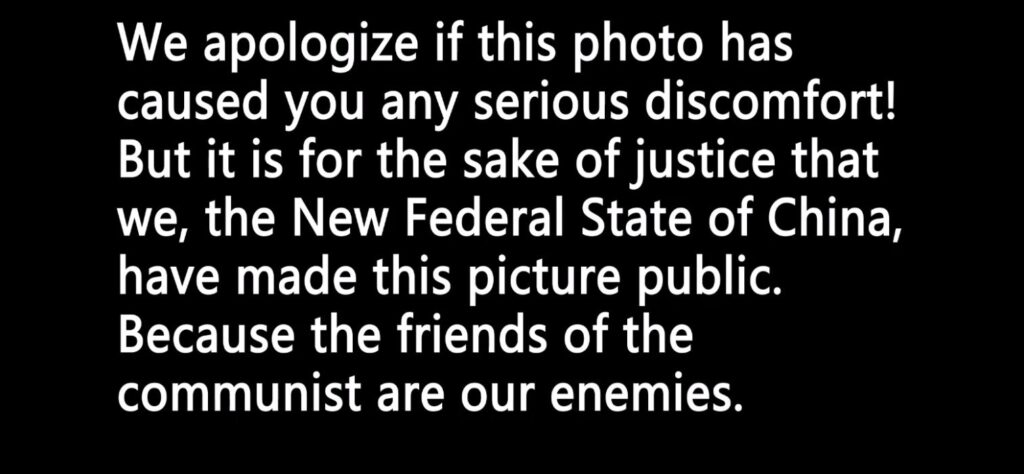 The text continued: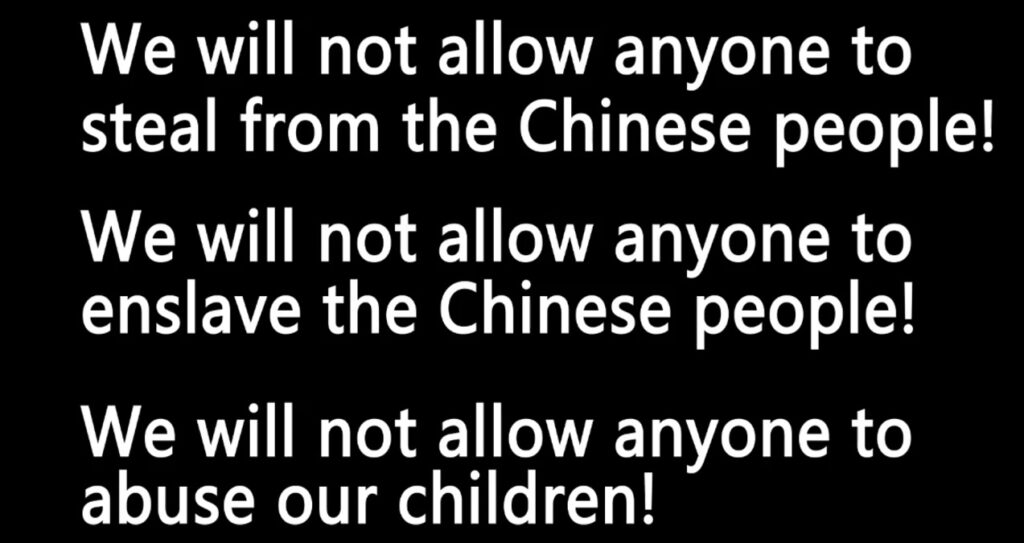 The next frame states that the pictures are merely the 'tip of the iceberg' BGY program, which stands for Blue-Gold-Yellow.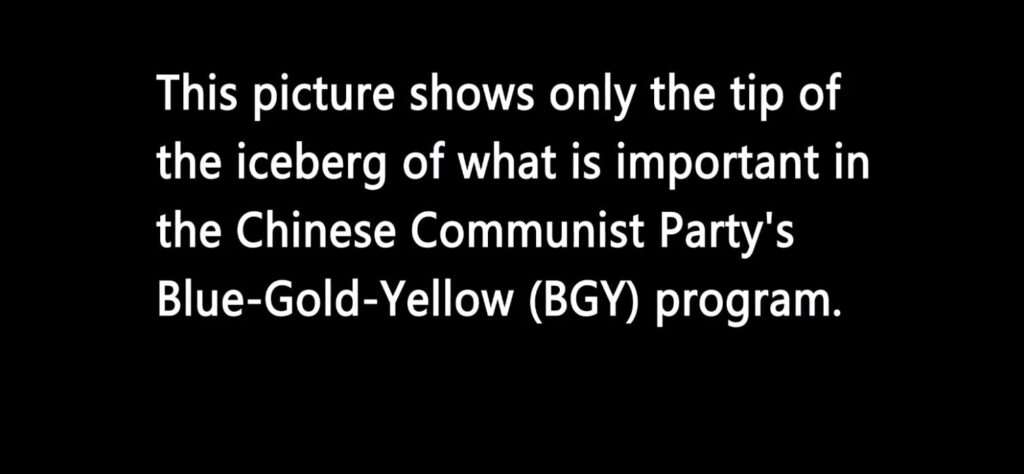 BGY is a system the Chinese have implemented to entrap and control powerful people. Blue involves investment in USA mainstream media for internet and media control; Gold provides financial benefits to influence business and companies overseas; and Yellow is the use of honey traps to compromise espionage targets.
The narrative continues by stating that former VP and democrat presidential nominee, Joe Biden is "100% controlled by the Chinese Communist Party (CCP), and that this is one of the most successful implementations of the BGY program.
The video also claims that Biden is a target of the CCP's 3F program, a plan to 'fall, fail, and fell' in order to "weaken, destroy and kill America."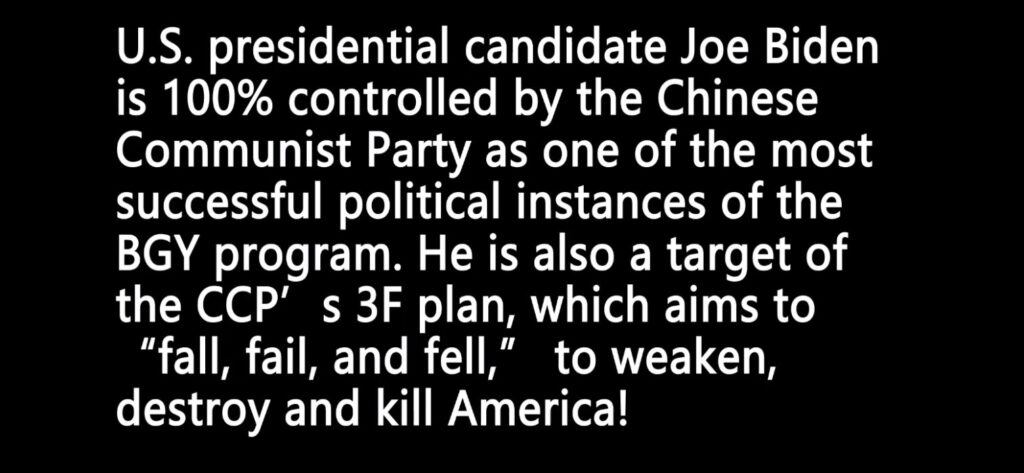 The text continues to explain that the plan to bribe the Biden's is one of the major causes of disputes in the China Sea, US-China trade, intellectual property rights" and energy prices among other concerns.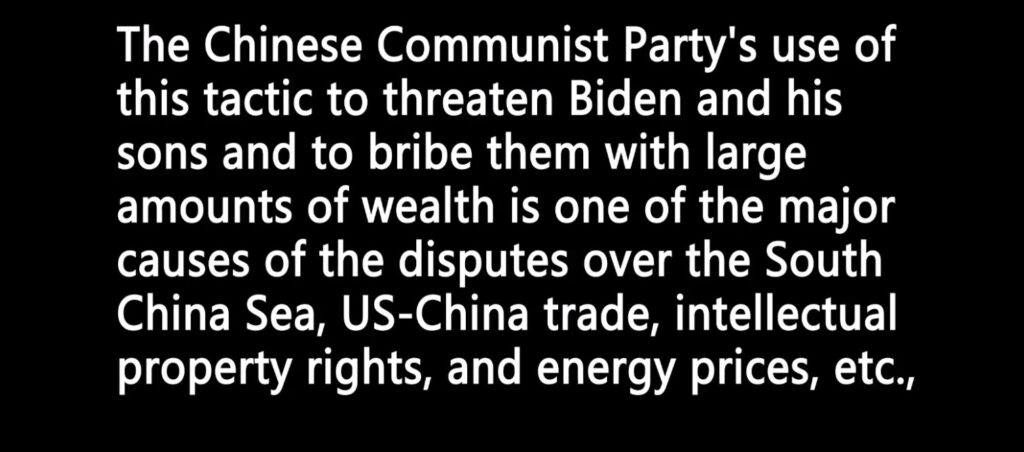 The group further claims that Joe Biden supplied "large numbers of CIA intelligence agents" for use by the Chinese government.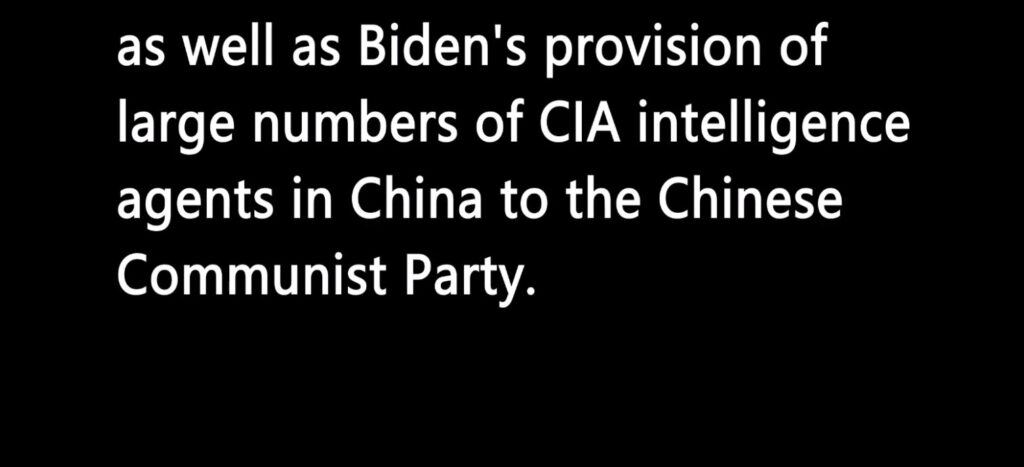 The group claims that China implements the BGY program in the U.S. and in many European countries and claims that there are "millions of videos and photos of government officials, corrupt people, traitors, and criminals colluding with the communist party to dominate the world."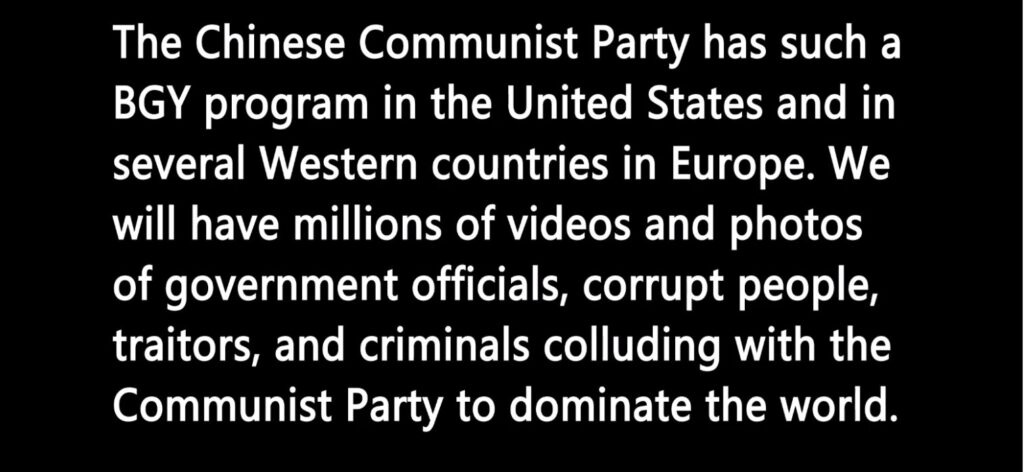 The text concluded with a promise that the next video would be released within the hour.
And release they did. A second video showing Hunter Biden using cocaine and shows him utilizing a scale to weigh out the drugs. Like the first video, the second also had trailing text with the same messages….and another announcement of a video to be released.