The Mayor of Los Angeles, Eric Garcetti announced on Wednesday that he has authorized the city to shut off water and power services to any property where large social gatherings are being held.
The decree from the democrat mayor takes effect on Friday and will impact any unpermitted large party in the city's jurisdiction.
Do we still live in America?
According to CBS News,
The announcement came hours after City Councilman David Ryu introduced a motion to increase penalties for property owners who hold large house parties in violation of public health orders. It wasn't clear whether Garcetti's announcement was related to that motion.

In the motion introduced Wednesday, Ryu said property owners who skirt building and safety rules or city laws, such as the Los Angeles party house ordinance, are in violation of COVID-19 public health orders and the city's party house ordinance, which became law in 2018.
Any individual or business hosting "large, close-contact, largely mask-less gatherings could be affected by the order.
Possible penalties for large gatherings held against the orders may also include permit prohibitions or having a certificate of occupancy withheld or revoked. Hosts and guests may also incur fines and possible misdemeanor charges if found to be repeat offenders.
Infection rates continue to rise in LA and other parts of California despite mask mandates and social distancing edicts.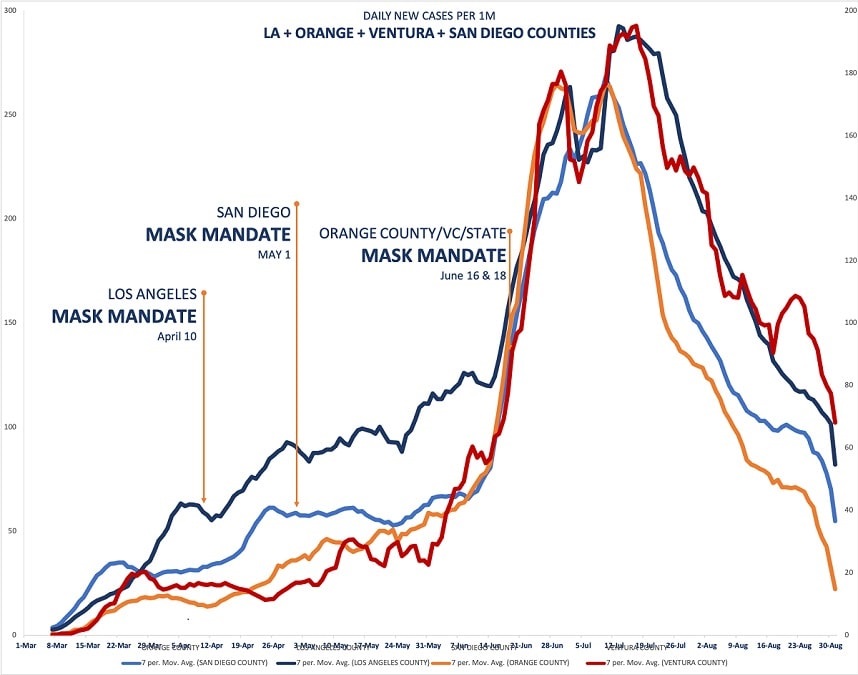 Mother Nature will do what Mother Nature will do.