Aric Thompson a Georgia poll worker who was photographed scanning ballots in Floyd county, where over 3000 mostly Trump votes went uncounted, has been identified in photos taken from the morning after election day. Thompson was outed for his associations with both Dominion Voting Systems and as a photographer for the 2020 Presidential campaign of Kamala Harris by Heather Mullins of Real America's Voice.
Minutes from a February 11, 2020 meeting of the Georgia Board of Elections and Registrations, show that Thompson was introduced as the on-site technician Dominion Voting Systems.

It is of note that Georgia's Dominion voting machines were plagued with problems requiring technical fixes during early in-person voting and just days before November 3rd. They also had technical troubles during the vote recounts.
Thompson was caught on film by a photographer for Rome News Tribune, who took a picture of Thompson with fired Floyd County Chief Election Clerk, Robert Brady. The two were shown scanning ballots on the morning of November 4th. Notice that no poll watchers are in the vicinity.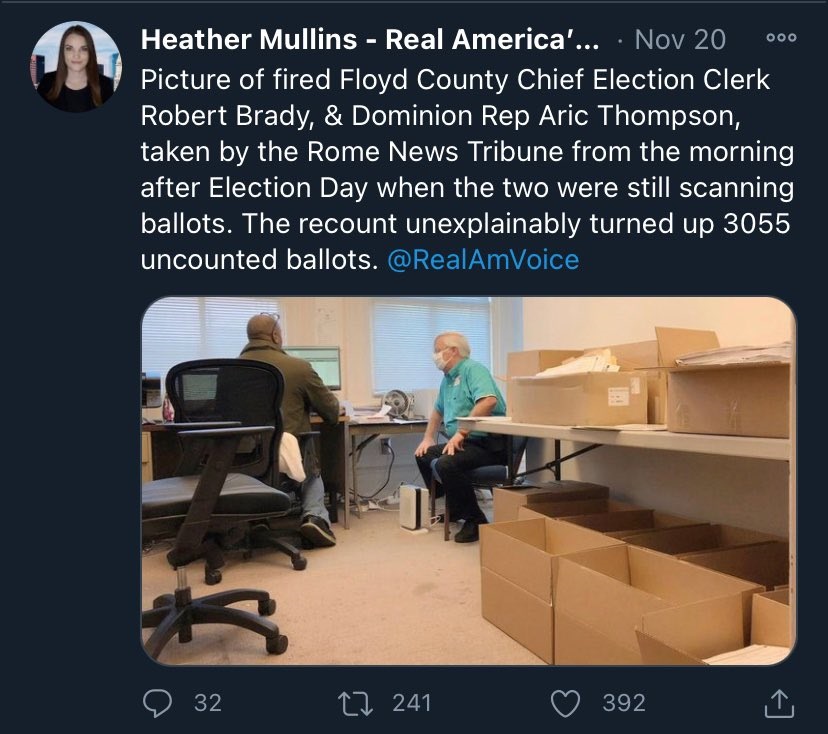 Thompson posted photos announcing himself as the official photographer for Kamala Harris' campaign on his Facebook page.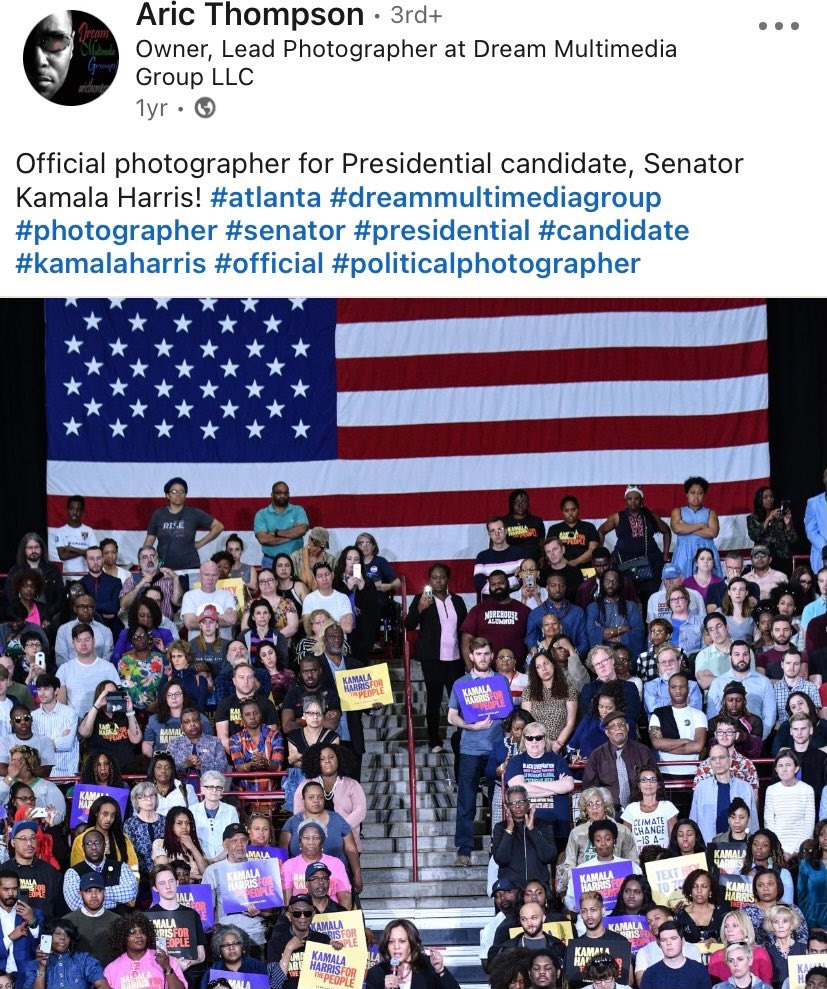 He also posted a photo of himself working the polls in Georgia.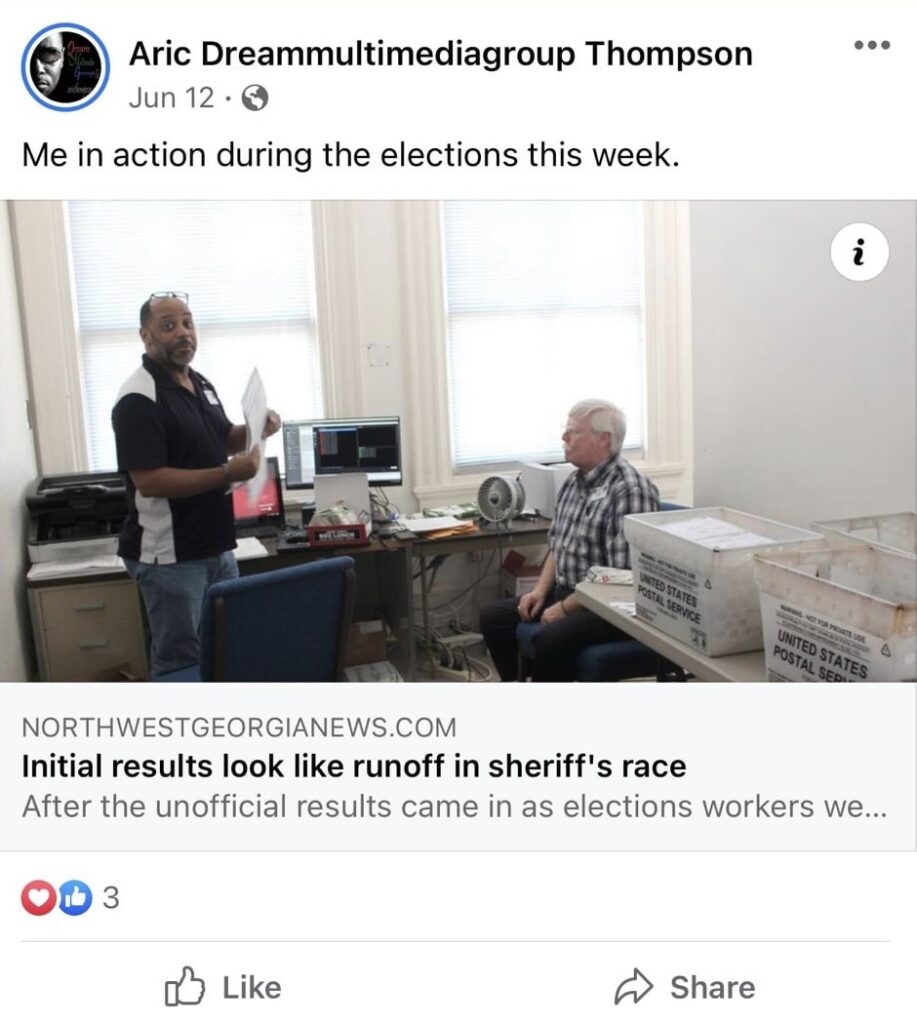 Tweets from Thompson clearly show a disturbing level of disdain for the President, and his belief that President Trump is a white supremacist.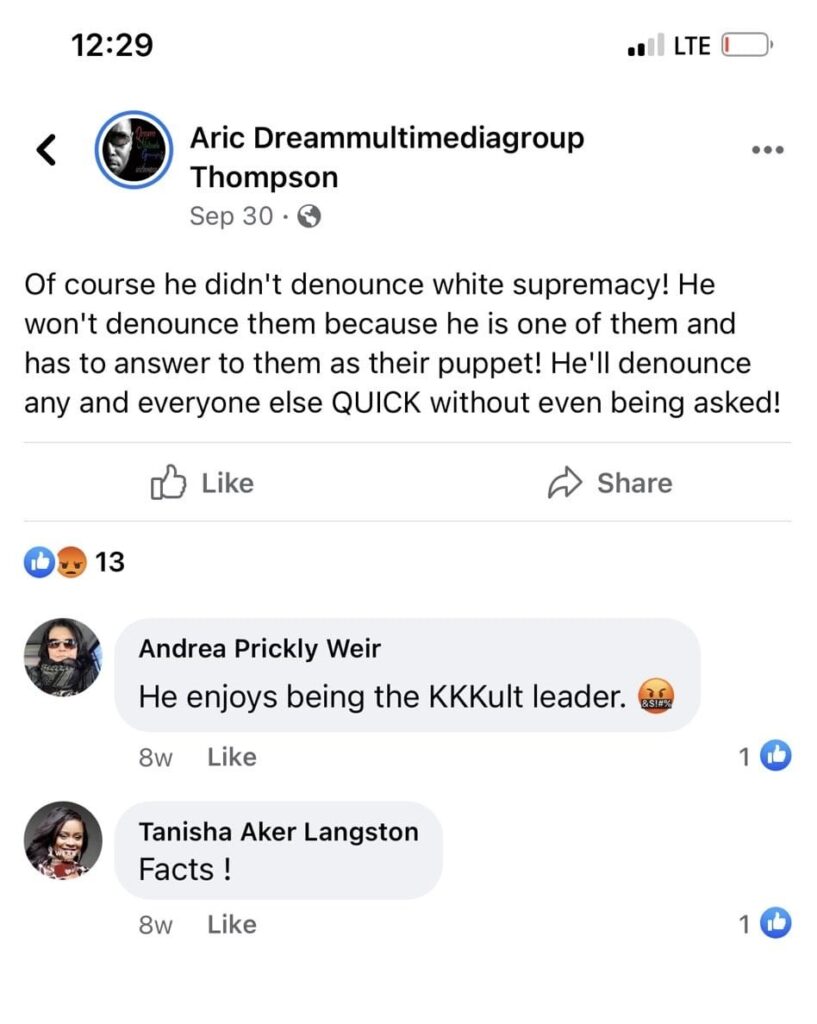 Astounding! How does this happen in 2020 in the United States of America?