Melissa Carone, an independent IT professional who was contracted to work for Dominion Voting Systems in Michigan, spoke at both the Tuesday and Wednesday hearing on voter integrity concerns. As a contractor for Dominion, she was assigned to "provide technical support" for the ballot counting process. Being behind the scenes also gave her a unique perspective on the election process and some of the behind-the-scenes way things worked.
Carone, a self-employed mother of 3, testified under a sworn affidavit, that she spent 27 hours working on site along with two other Dominion employees, one named Samuel and one, whom she identified as her supervisor, named Nick Ikonomakis. Carone also stated that Ikonomakis was one of the owners at Dominion Voting Systems.
A simple internet search of his name shows his title is Vice President – Development at Dominion Voting Systems.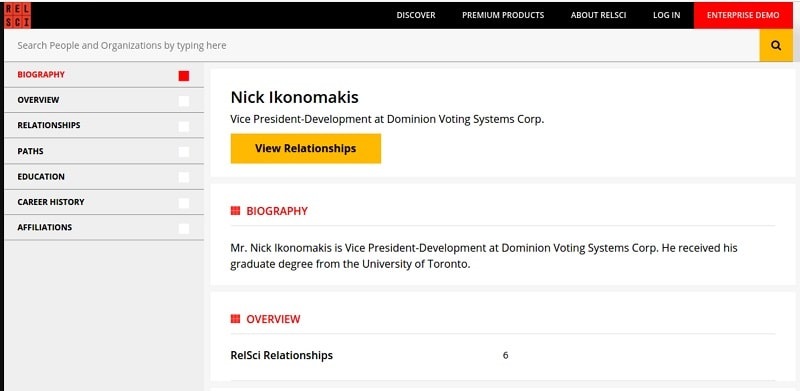 The web search also identifies a number of patents on which he is listed as an inventor.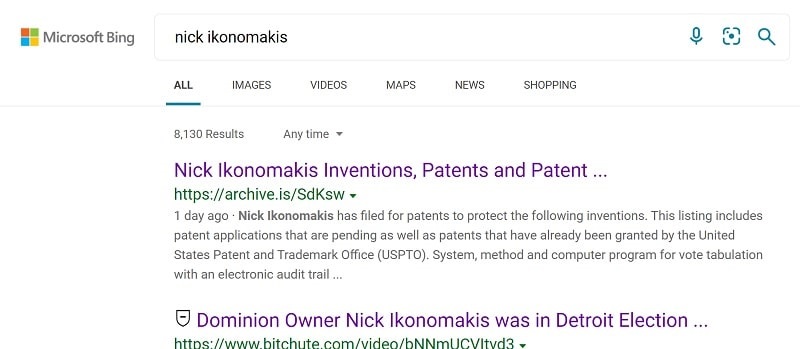 One patent that stands out is called "System, method and computer program for vote tabulation with an electronic audit trail". The patent assignee is Dominion Voting Systems.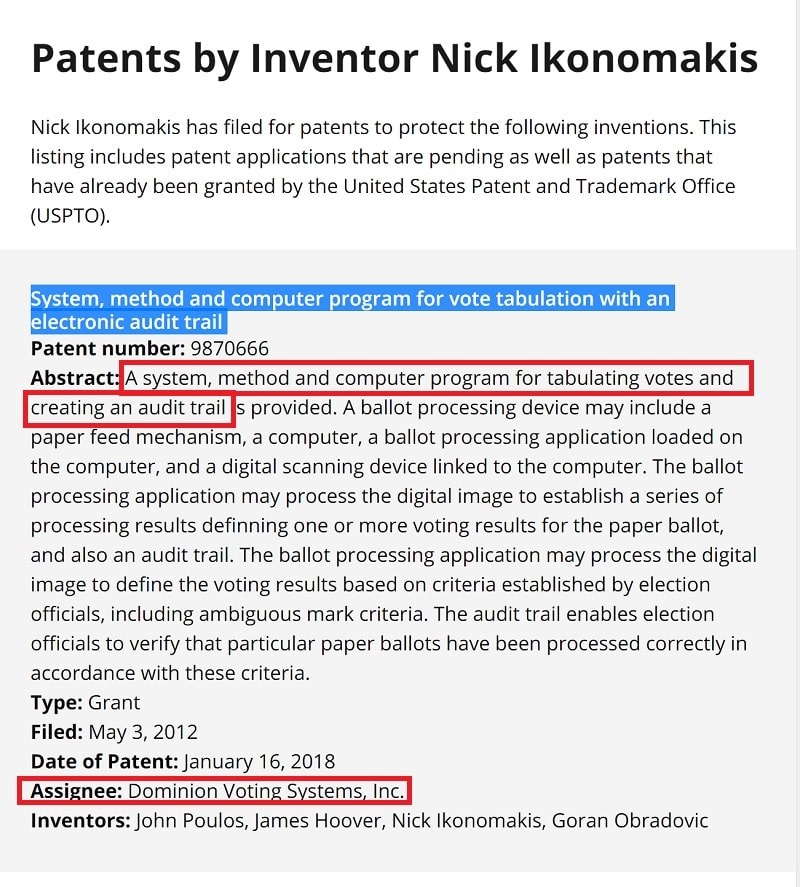 The patent description states the technology involves,
a system, method and computer program for tabulating votes and creating an audit trail.
The patented process can be used on a variety of vote tabulators, including,
paper feed mechanism
a computer
a ballot processing application loaded on a computer, or
a digital scanning device linked to a computer. 
Interestingly, the patent also states that the audit trail that is created is designed to corroborate how the votes were tabulated and specifically states that votes can be defined by election officials.
The ballot processing application may process the digital image to define the voting results based on criteria established by election officials, including ambiguous mark criteria.
Read: the election official can decide how the machine reads the votes.
The patent description goes on to state that the audit trail corroborates that the votes were logged in accordance with the criteria set by the election official.
The audit trail enables election officials to verify that particular paper ballots have been processed correctly in accordance with these criteria.
Read: if election officials choose to cheat, the audit trail won't give them away.
This might explain, why one of the top executives at Dominion Voting Systems was at Detroit's TCF Center on election night.