Texas Attorney General Ken Paxton has filed suit against the states of Georgia, Michigan, Wisconsin, and Pennsylvania over their certification of fraudulent election results. By filing an interstate case across multiple jurisdictions the case lands in front of the highest court in the land, the Supreme Court of the United States (SCOTUS). The legal filing was made just before midnight on Monday, December 8th.
Texas went directly to the Supreme Court based on the fact that Article III states that "it is the court of first impression on subjects where it has original jurisdiction, such as disputes between two or more states".
Texas AG argues that these four states violated the Constitution because they made changes to voting rules and procedures via back-handed court deals or executive actions rather than through the state legislatures as per each state's Constitution. These non-legislative modifications to the states' election laws allowed for votes to be cast and counted in breach of state law, which thus violated the Electors Clause of Article II, Section 1, Clause 2 of the U.S. Constitution.
By these unlawful acts, the Defendant States have not only tainted the integrity of their own citizens' vote, but their actions have also debased the votes of citizens in Plaintiff State and other States that remained loyal to the Constitution

Direct quote from the Texas legal filing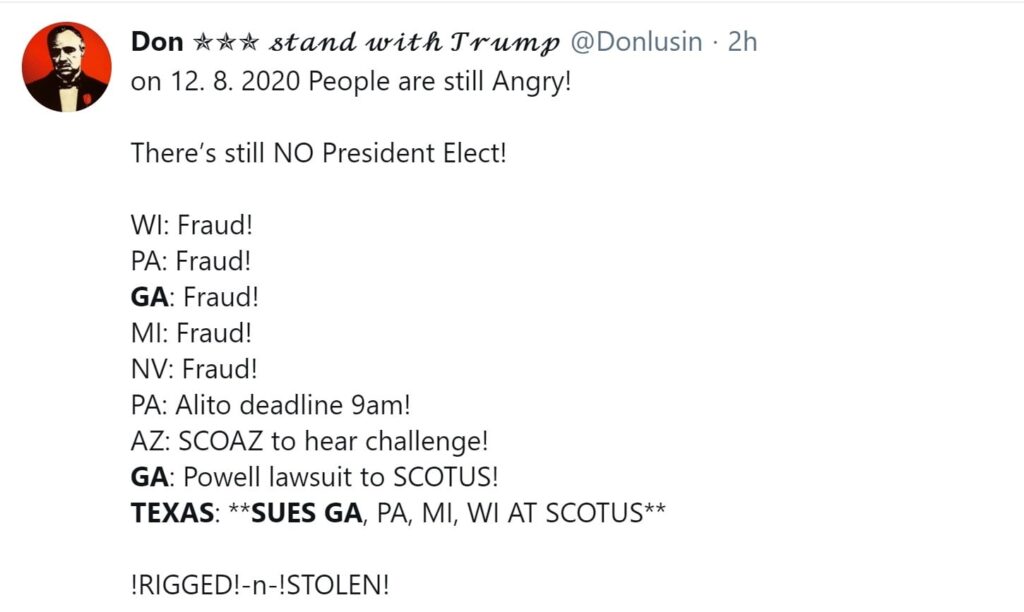 The filing also argues that there were distinct differences in voting rules and procedures allowed in various counties within the states, violating the Constitution's Equal Protection Clause. This was a big point of contention in Bush v. Gore 2000, which the SCOTUS ruled to be true. The Texas lawsuit also asserts that there were "voting irregularities" in these states as a direct result of these changes.
Texas is asking the Supreme Court to order the states to allow their legislatures to appoint electors for the state. If successful, it opens the door for the presidential election to be certified for Donald Trump.
The premise of the lawsuit does not require that election fraud be proven, only that election irregularities occurred. The only point that must be made is that election laws were changed in subversion to the US Constitution. Article II, Section 1 Clause 2.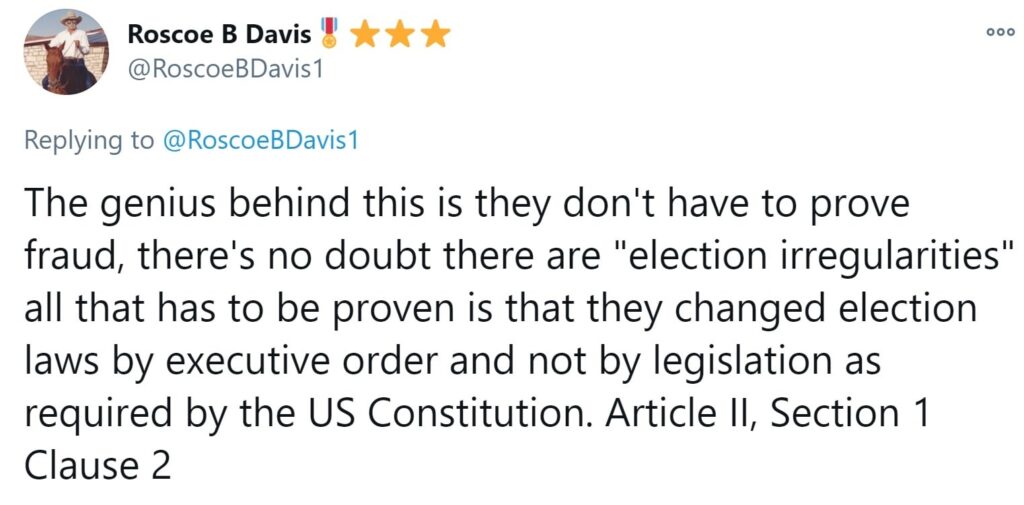 There are uncorroborated stories that other states are also trying to join the lawsuit as plaintiffs.