Lisa Montgomery is the only woman on death row in the United States. She was tried and convicted of the 2004 murder of 23-year-old Bobbie Jo Stinnett, who was eight months pregnant.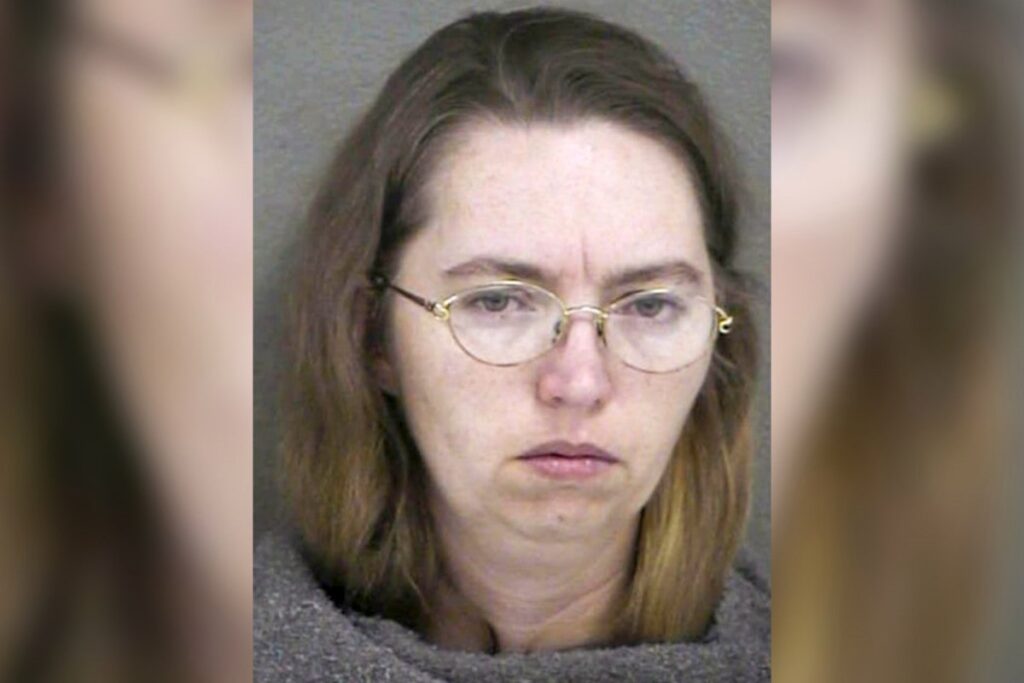 In an effort to delay her execution, a federal judge granted her a stay pending a competency hearing.
Judge James Hanlon of the US District Court for the Southern District of Indiana wrote ,
Ms. Montgomery's motion to stay execution is GRANTED to allow the Court to conduct a hearing to determine Ms. Montgomery's competence to be executed.
According to family and advocates for Montgomery, they describe her as a lifelong victim of abuse at the hands of caretakers and family members, which led to brain damage and mental illness.
A Clinical social worker Jan Vogelsang, who assessed Montgomery said,
I can't think of another case where I've had a client who was so extremely tortured… It's just impossible for me to believe that we would take the life of someone this mentally ill.
The 7th Circuit Court of Appeals has now denied the stay of execution after prosecutors appealed the lower court's order for a competency hearing. The judges say the attorneys' arguments are,
particularly strong, [but] the petitioner's claim could have been brought earlier.
A second DC circuit's motion to stay Lisa Montgomery's execution has been reversed by SCOTUS. At issue was whether her execution was rescheduled in violation of federal execution regulations.
In a unanimous decision, SCOTUS denied a request to stay the execution which is scheduled for this evening in Terre Haute, Indiana.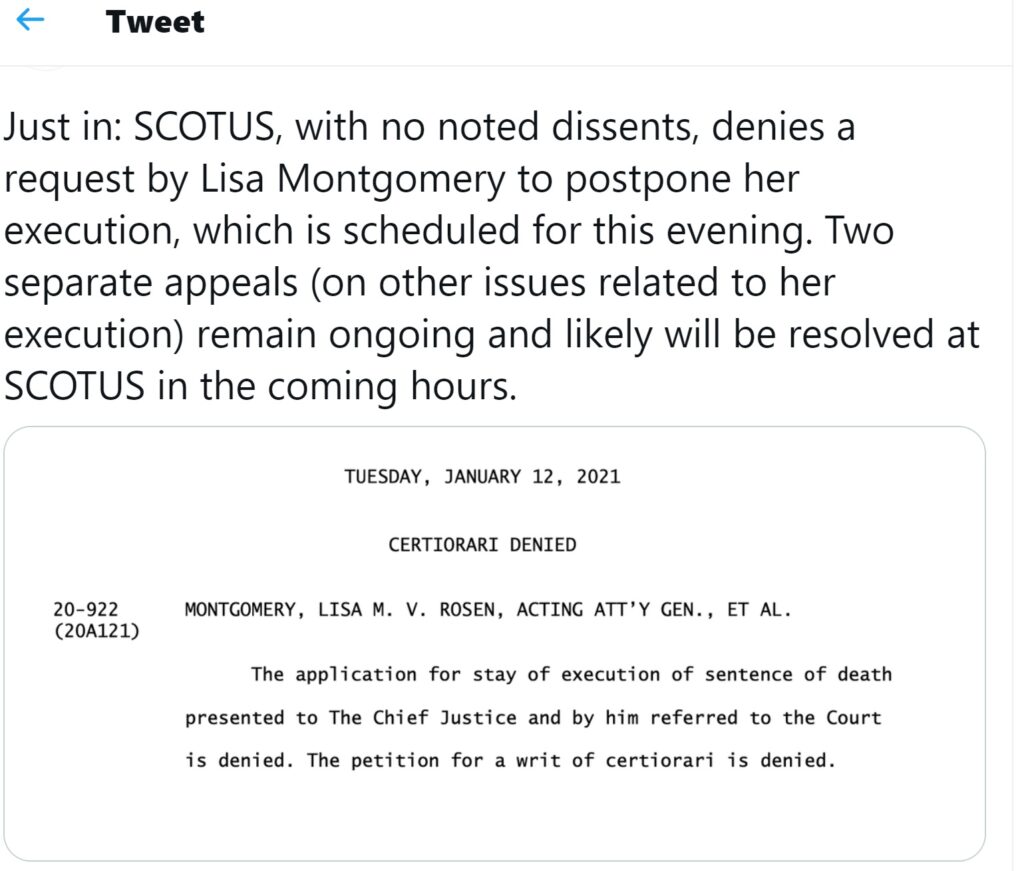 Montgomery is set to be the first woman executed in Indiana since 1953. Two appeals remain, which may prevent her from being executed tonight.