As TWP predicted, Maggie Habermann was full of hot air once again. She just co-wrote a story about how Mitch McConnell was signaling that he would support the impeachment efforts put forth by House Democrats in the final days of Trumps' presidency.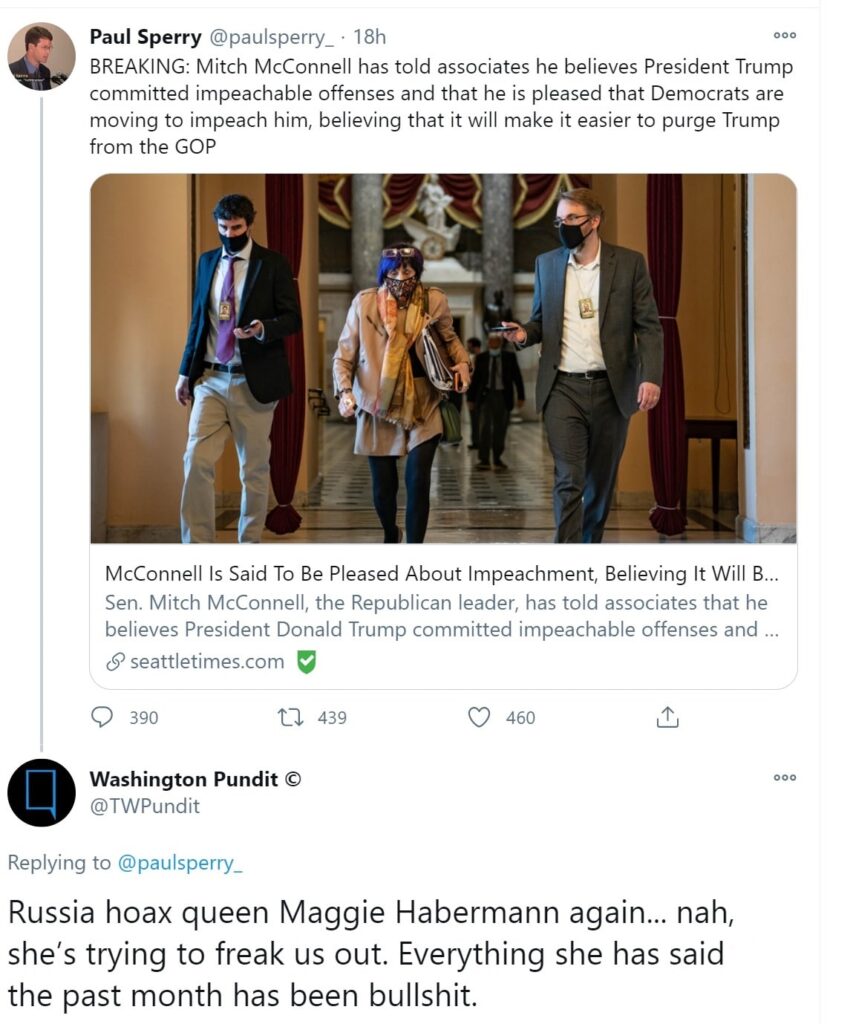 Multiple sources tell TWP that McConnell has informed Senator Chuck Schumer that he will not consent to bring the Senate back into session to hear an impeachment case before Donald Trump leaves office.
The Senate is currently on break and is set to resume business on January 19th, just one day before the inauguration of a new administration.
Meanwhile, the House continues its political theater, earning brownie points from their puppet masters.