Smoke from an unidentified source was seen rising behind the U.S. Capitol building in Washington, DC. An emergency announcement was played at Capitol grounds and people who were there for the inauguration rehearsal have left the area.
Eye witnesses stated that an emergency broadcast could be heard saying,
All buildings within the Capitol Complex: External security threat, no entry or exit is permitted, stay away from exterior windows, doors. If outside, seek cover.
DC Fire and EMS later stated they had responded to an outside fire in the 100 block of H Street SE. There were no injuries and the fire has been extinguished.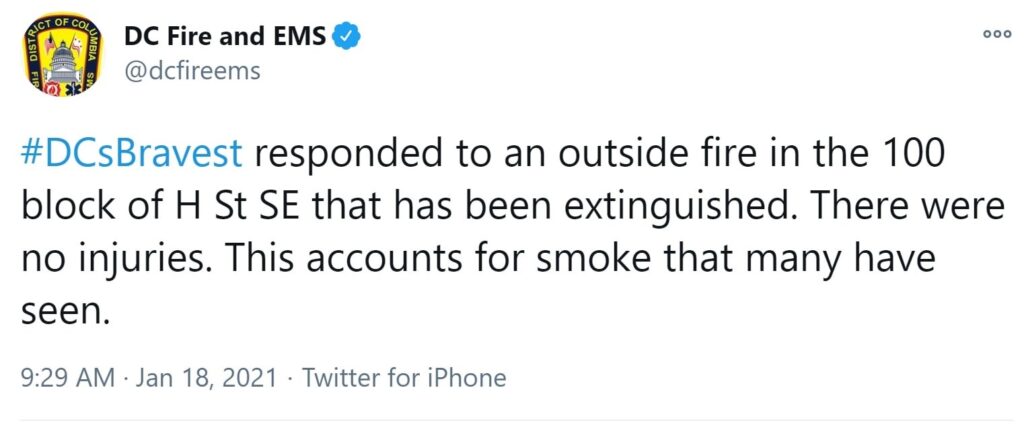 Via Disclose TV