In a society of truly critical thinkers, curious citizens will think through propositions offered to them by their leaders and influential members of their society. After all, in a land built on individualism and the right to self-determination, it is up to the citizenry to decide what is best for them.
I, being a child of the '80s, remember the mantra 'Question Authority' all-too-well. Whatever happened to those days? It seems now that it is no longer acceptable to question authority – at least, it certainly feels that way. I can honestly say that I have mountains of respect for anyone attempting to raise a family during these times; it must be maddening trying to be a leader when the world feels so chaotic.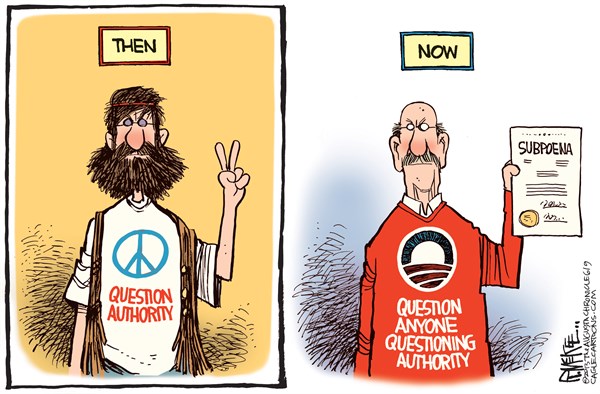 Perhaps the most important decision any of us are going to make in this decade is the decision on how to manage the COVID-19 pandemic, and which healthcare decisions are right for us. Rather than provide you, the reader, with information you are probably being bombarded with by the Ministry of Truth, my intention is to offer you information to which you probably have not had as much exposure. It is my advice to question everything and to ask important questions; especially the ones people are afraid to ask, and those in positions of power are reluctant to answer. I'm talking about you, Il Duce, aka "Dr. Fauci".
Since the recent inception of various vaccines produced by the likes of Moderna, Johnson & Johnson, and Pfizer, the zeitgeist has been one of uncertainty and mistrust by some, and an almost cult-like acceptance by the collectivist portion of the population who adhere to all the recommendations by the 'trusted' members of the media, government, and medical establishment. 'Vaccine hesitancy' was inspired by the American public when Joe Biden and Kamala Harris declared, as candidates, that they would not take a vaccine produced under President Trump. Kind of odd, right? It certainly makes one wonder if it is safe to take a vaccine produced during their administration — after all, "if you spot it, you got it", right? But, I digress.
With the government recommending that businesses, restaurants, music venues, gyms, schools, universities, and everyone else mandate vaccines no matter the personal circumstances (exemptions, disabilities, etc.), the decision to vaccinate is inevitable and beginning to look like we have no choice if we want to work, live, eat or play. It is interesting to note that Biden is making this recommendation to everyone because of the limited powers of government. He cannot manage these mandates through Executive Order due to potential violations of the Nuremberg Code, an international law preventing forced coercion of experimental medicines. After all, these vaccines received Emergency Authorization to be used during the pandemic and were not necessarily 'approved' by the FDA (despite the recent news that they have been). Most people know this, and it creates even more anxiety and hesitancy.
But alas, on Monday, August 23rd, 2021, the Pfizer mRNA vaccine received "approval" from the FDA. Now we can all take a big sigh of relief and line up for the jab, right? I mean, the FDA did approve it for public use, and it is completely safe and effective for everyone, all ages, all genders, and all stripes, right? Let's think this through for a second. And let's think this through critically.
An average vaccine takes 10-12 years to develop. The Pfizer vaccine was created in under one year and received FDA approval in less than 4 months. It begs the question: "How did the Pfizer vaccine get approved so quickly, and exactly who approved it?" It's worth knowing. First, let's find out who is responsible for this decision. Then, let's look further into the history of Pfizer, both as a company, and a massive purveyor of "trusted medicines and vaccines".
Janet Woodcock was selected as Acting Commissioner of the FDA on January 20, 2021. She started with the FDA in 1986 as Director of the Division of Biological Investigational New Drugs in the Center for Biologics Evaluation and Research (CBER), and also served as CBER's Acting Deputy Director. Her tenure with the FDA is long, and she has earned many prestigious awards from the likes of the Biotechnology Innovation Organization and the Science History Institute. Dr. Woodcock's complete Bio and list of accomplishments can be found on the FDA's website.
To say the least, she is a very impressive woman and has a long list of accomplishments to show for it. Nobody can take that away from her, but it is worth noting an impressive CV does not make you a good person. Even decades of experience is not reason alone to qualify somebody to make important decisions.
Liberal watchdog group, "Public Citizen", has raised concerns over her appointments and even suggested she be removed from her position.
"I think it certainly endangers her potential nomination … and now, we think she should be removed from her acting position because of the decision to approve [the Alzheimer's treatment] aducanumab,"
said Michael Carome, Director of Health Research at Public Citizen.
Dr. Woodcock's decision to approve aducanumab for Alzheimer's patients seemed to display her influence from the pharmaceutical companies because the treatment did not prove to be effective at slowing cognitive decline. Mr. Carome went on to say,
"It's really eviscerated the agency's science standards for approving research and flies in the face of science-based decision-making, and it has really weakened the FDA's standing."
Even Congress has openly stated that they were against her appointment to the FDA due to its role in the opioid epidemic, which "Dr. Woodcock has been there for all of it", said Democrat Congressman Joe Manchin. Senator Manchin argued that Woodcock oversaw the approval of OxyContin in 1995, as well as many other addictive opioids. More than 70,000 people died in 2019 from an overdose.
Democrat Senator Maggie Hassan from New Hampshire declared, "The rallying around Ms. Woodcock's nomination that we've seen from Big Pharma should give everyone real pause."
The Biden regime has come to its senses and opted not to place Woodcock in the role permanently.
Dr. Woodcock, however, is currently at the helm of an FDA that has approved the Pfizer vaccine. Her original connection to the Pfizer vaccine is through "Operation Warp Speed", President Trump's emergency rollout plan for rapidly developing COVID-19 vaccines where she offered her expertise in evaluating potential therapeutics for the virus. In late 2020, she advised "Operation Warp Speed" and served as the Principal Medical Adviser to the Commissioner on "key priorities". All of this information is available on the FDA's website.
Another angle from which the general public should raise concerns and awareness over the practices of pharmaceutical companies would be to follow the well-documented history and practices of Pfizer. Since Pfizer has supposedly received the first "nod" of approval from the FDA, it is interesting to note that Pfizer has been embroiled in lawsuits stemming from criminal fraud and was the recipient of the largest fine of any healthcare agency in history, a whopping $2.3 billion dollars. The Justice Department levied this fine against Pfizer in 2009 due to "civil liability arising from the illegal promotion of certain pharmaceutical products." Additionally, Pfizer was ordered to pay $1 billion dollars for illegally promoting 4 drugs (Bextra, Geodon, Zyvox, Lyrica), and "caused false claims to be submitted to government health care programs for uses that were not medically accepted indications and, therefore, not covered by those programs."7
Finally, let's take a look at a list of 35 prescription drugs that were FDA-approved, and were later recalled due to their harmful effects. There is a tremendous amount of detail and information there, so I am providing a link here: https://prescriptiondrugs.procon.org/fda-approved-prescription-drugs-later-pulled-from-the-market/.8 Pfizer has paid more fines than any other company.
Below is a shortlist of Pfizer lawsuits and settlements provided directly from Drugwatch.com.
Lawsuits and Settlements
Protonix
People are suing Pfizer over Protonix. Protonix lawsuits say Pfizer failed to warn about the risk of kidney problems. In 2013, Pfizer agreed to pay $55 million to settle criminal charges. The U.S. Department of Justice said Wyeth promoted Protonix for unapproved uses in 2000 and 2001. Pfizer acquired Wyeth in 2009.
Prempro
Nearly 10,000 women filed Prempro breast cancer lawsuits against Pfizer. By 2012, Pfizer settled most of the claims for more than $1 billion.
Chantix
About 3,000 people filed Chantix lawsuits against Pfizer. They claimed Chantix caused suicidal thoughts and severe psychological disorders. In 2013, the company set aside about $288 million to resolve these cases. One case settled for an undisclosed amount just before trial in 2012.
Depo-Testosterone
More than 7,800 testosterone therapy lawsuits had been filed against manufacturers as of November 2020. Pfizer had reached an agreement with the consumers suing the company in February 2018, ending its role in the massive litigation. The lawsuits say testosterone products caused strokes, blood clots and heart attacks.
Effexor
A federal panel closed the consolidated Effexor litigation in 2013. Lawsuits claimed birth defects.
Zoloft
A judge dismissed Zoloft cases in 2016. Lawsuits included similar claims to Effexor XR. The judge did not disagree that Zoloft caused birth defects. But the judge concluded there was insufficient evidence to definitively link the two.
Eliquis
A judge dismissed a group of federal Eliquis cases in 2017. Injured patients continue to file severe bleeding claims in Delaware state court.
Lipitor
A judge dismissed Lipitor lawsuits in 2017. Women who took the drug filed lawsuits after developing Type 2 diabetes. There is currently an appeal pending.
Trovan
In 1996, Pfizer conducted an unapproved clinical trial. It involved children with meningitis in Nigeria, CBS News reported. The trials led to the deaths of 11 children. Dozens more were left disabled.
Now, in all fairness, I understand that people make mistakes and are subject to error. I do not believe that a company, such as Pfizer, should be sued into oblivion (and bankruptcy) because they dare to try and develop life-saving vaccines and medicines that may have unintended consequences on the general public. But they do have an obligation to act with integrity and within a strict moral framework outlined by the Hippocratic Oath for the benefit of humanity. Should we suspect that a company like this operates purely on a profit motive, and the health and well-being of the general population be damned? Should we also wonder why immunity from legal reprisals has been established for Pfizer with the exception that 'willful misconduct' (which is often difficult to establish) be proven in a court of law?4 I leave all of these decisions to you the brave parent, mother, father, brother, sister, teacher. There is still plenty of reason to 'question authority'.