As an update to TWP's reporting on the continued persecution of The Flynn Intel Group, the 4th Circuit last week denied a petition made by the attorneys for Bijan Kian (Bijan Rafiekian in court filings) for a rehearing en banc of the three-judge panel ruling to overturn a lower court's decision to grant a Motion of Acquittal and Motion for New Trial. The prior ruling reinstated the guilty verdicts against Lt. Gen. Michael T. Flynn's (Ret.) longtime business partner in the Flynn Intel Group in a case alleging violations of the Foreign Agents Registration Act (FARA) for work related to Turkey.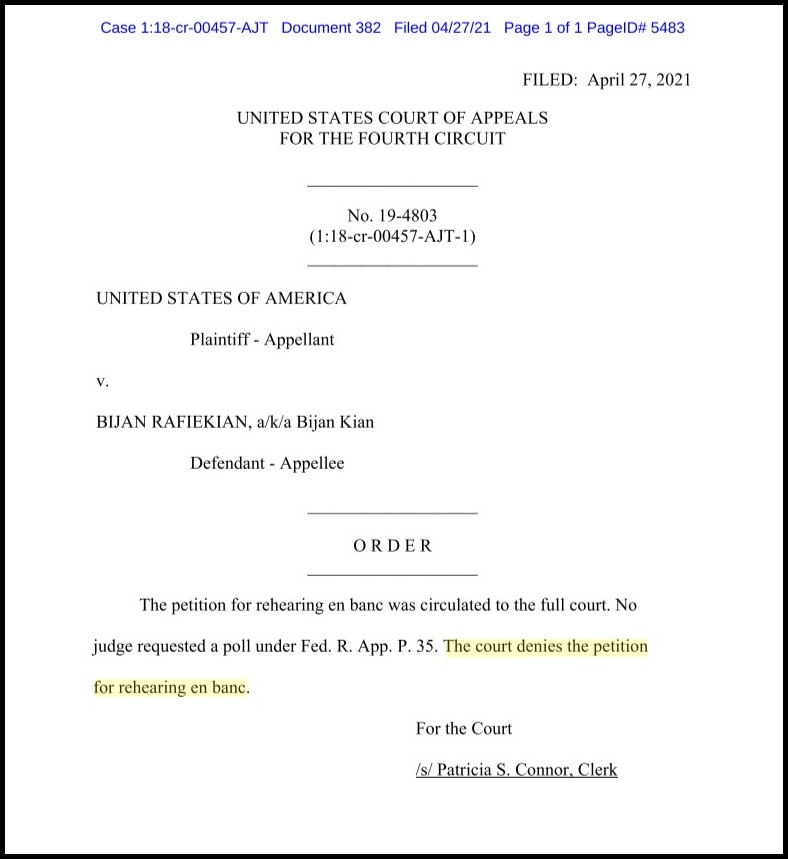 Bijan and his attorneys hoped to use the same procedure famously employed last summer by the full panel of the U.S. Court of Appeals for the D.C. Circuit to overturn the writ of mandamus previously issued by a three-judge panel in the Flynn case requiring Judge Emmet Sullivan grant the Dept. of Justice's (DOJ) motion to drop all charges.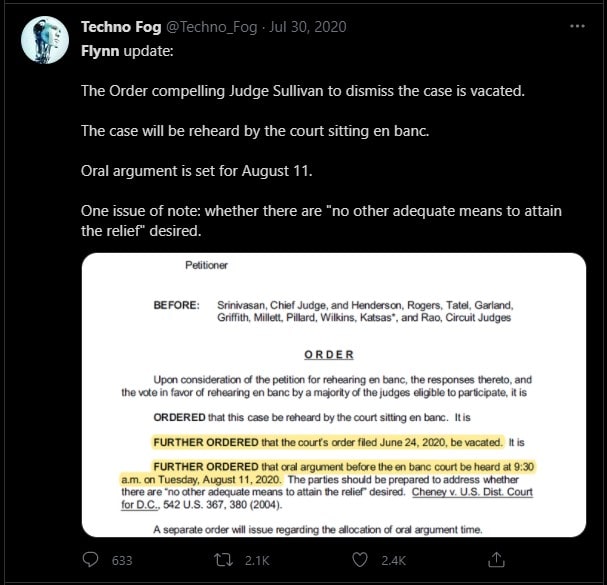 The 4th Circuit's decision hardly comes as a surprise given the highly politized nature of the federal judiciary in the District of Columbia and the nearly inseparable Eastern District of Virginia just across the Potomac in Alexandria as well as the DOJ's renewed efforts to weaponize FARA to target Trump associates. Bijan himself was a former member of Trump's transition team in 2016-17 alongside of Gen. Flynn.
As of now, no hearing is currently scheduled on the docket in front of the Judge Anthony Trenga, the original trial judge who oversaw the case, who believes Kian is innocent of all charges, but has now been forced by the 4th Circuit to sentence the 69-year-old to federal prison. Bijan will have the option to appeal to the to the U.S. Supreme Court the 4th Circuit ruling given how highly unusual it is for an appeals court to overturn an acquittal as well as four separate grants for a new trial. Perhaps Trenga will find some other means of legal maneuvering to avoid such an egregiously unjust outcome.
Follow TWP for further updates and follow me on Parler @BoumtjeBoumtje.