(Editor Note: This is the complete three part special exposé series by TWP Contributor and Author Regina Mouradian, based on her groundbreaking book The Hermitage Effect: How Bill Browder Went From Ally to Enemy of Russia.)
There is a new weapon of war being used most people aren't paying attention to. We all, of course, have seen (dis)information wars being used, with countries and individuals spending millions on public relations campaigns to combat smears or to look more noble in the public eye.
It's one thing to lose your reputation and standing, but now a new weapon is being used to destroy you financially without the opportunity to face your accuser, present your defense, or stand trial in front of a jury of your peers. The only thing needed to cancel you on the global financial chessboard is an executive order placing you on "a list". Financial Wars fought with targeted sanctions directed at specific individuals are here to stay.
If you think this is Star Chamber tactics and goes against the American tradition of due process then we agree. We are seeing an escalation in countries using sanctions on individuals as a weapon, a parallel escalation that appears to be gaining momentum. A UK citizen named Bill Browder is a man who has made it his life's ambition to make sure individual sanctions are the new diplomacy tool for the world. He is today receiving lavish praise for his lobbying efforts to encourage countries into believing this is the best way forward to improve human rights in tyrannical countries.
Russia recently placed 25 British citizens on its individual sanctions list after Britain imposed sanctions on 25 Russians and 20 Saudis. These "tit for tat" games of, "I sanction you, so you sanction me" have been gaining traction, especially with anti-Chinese rhetoric picking up throughout the West.
With the European Union just having passed the EU Global Human Rights Sanctions Regime Act, China responded with concern it might be used as a political tool to woo allies to attack China under the disguise of human rights in a "free and democratic" world. In this case, China's concerns might be legitimate because we believe the United States Magnitsky Act which sanctions individuals in the same way European Union (EU) and British Acts do, has already been used as a political tool to cover up a crime.
Part 1: The Talented Mr. Browder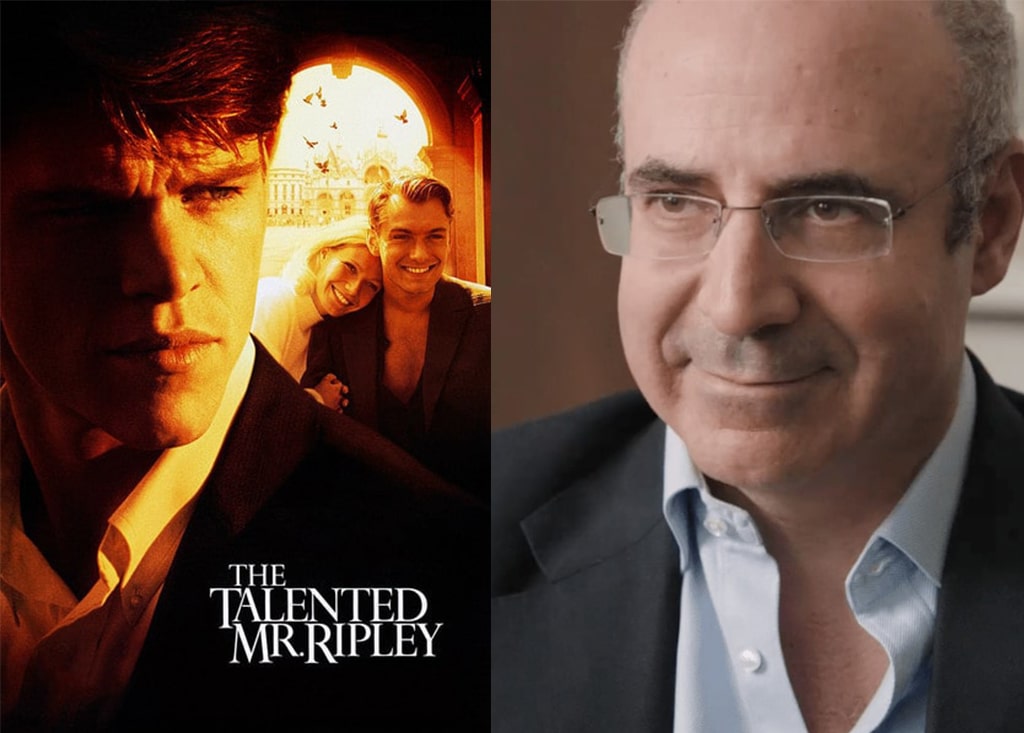 In the movie The Talented Mr. Ripley, Matt Damon plays a character named Tom Ripley who tells a big lie. When a friend discovers his lie, he is quickly silenced. When another person discovers the same lie and he is silenced once again. At the end of the film as yet another character confronts Ripley on the contradictions of his story, he knows deep down his lies will catch up with him. It dawns on him it's out of his control now, and he feels compelled to silence his best friend too.
It's a dark, provocative film and I often think of Tom Ripley when I look at UK Hedge Fund Manager Bill Browder. It's a feeling I get in the pit of my stomach when I hear him speak and I truly believe he's a liar. It compelled me to set out and prove it right or wrong.
How do you prove or disprove a man as powerful and respected as Bill Browder is a liar? He has a billion-dollar campaign behind him, a heavily promoted bestseller of his version of events with over a million copies sold, and a fawning press that will never go against this groupthink mentality.
He has destroyed politicians who attempt to verify his statements. Congressman Dana Rohrabacher of California was smeared as a "Russian Asset" by an enormous lobbying effort mounted to ensure he lost his reelection bid on 2018.
A Norwegian film producer had his documentary about Bill Browder cancelled just hours before it was to be viewed in Brussels. Browder set out on a full-court press to cancel the viewing, even going as far as accusing the Vice President of the European Parliament of being the girlfriend of the film's director. Both have denied this gossip as nonsense.
Browder doesn't care if his smears are true or not. The damage is done, careers are ruined, and the victims sometimes have to pay millions of dollars to defend themselves against false accusations.
One victim of Browder, who was framed for a crime he did not commit, is a Russian citizen Denis Katsyv. Browder accused Katsyv of being part of a gang that stole a quarter of a billion dollars from the Russian Treasury using Browder's empty shell companies to commit the heist. He also claims a whistleblower by the name of Sergei Magnitsky was deliberately murdered for pointing the finger at this gang. These are extremely serious accusations, and claims like these deserve evidence to back up such bold indictments.
The problem for Browder is after spreading his outlandish smears in amicable publications, Parliaments, and on speaking tours; his accusations never seem to hold up in any court of law.
Browder is reduced to a mumbling fool, declaring "I don't remember" and "I don't recall" when under penalty of perjury instead of in front of standing ovations at TED talks.
Denis Katsyv was able to successfully defend himself in a Swiss court when Browder claimed Katsyv was hiding blood money in Swiss Banks.
Of course, Bill Browder has huffed and puffed the Swiss General Prosecutor MUST have been influenced by Russian disinformation. It couldn't possibly be because the Swiss Courts did their judiciary duty and didn't just take just one man's narrative at face value.
That is the essence of this series. If you look behind the curtain at open sources and compare them to Browder's own version of events as told in his book Red Notice, you begin to see why some brave politicians, film producers, and curious world citizens have begun to to ask questions about him.
You, as a concerned citizen, can read the original sources, including the so-called whistleblower's interviews given to police on three separate occasions. You can read what Magnitsky himself testified under oath and decide for yourself if the judge in the Swiss court was correct.
That's all I'm asking. Read the words of the dead man and be brave enough to ask questions. In a free society, debate is welcomed and evidence is scrutinized. Trying to silence everyone with smears, intimidation, and overt threats of cancellation can only get someone so far. The truth eventually bubbles to the surface, even for someone as talented at lies, deception, and manipulation as The Talented Mr. Browder.
Part 2: A Series of Unfortunate Events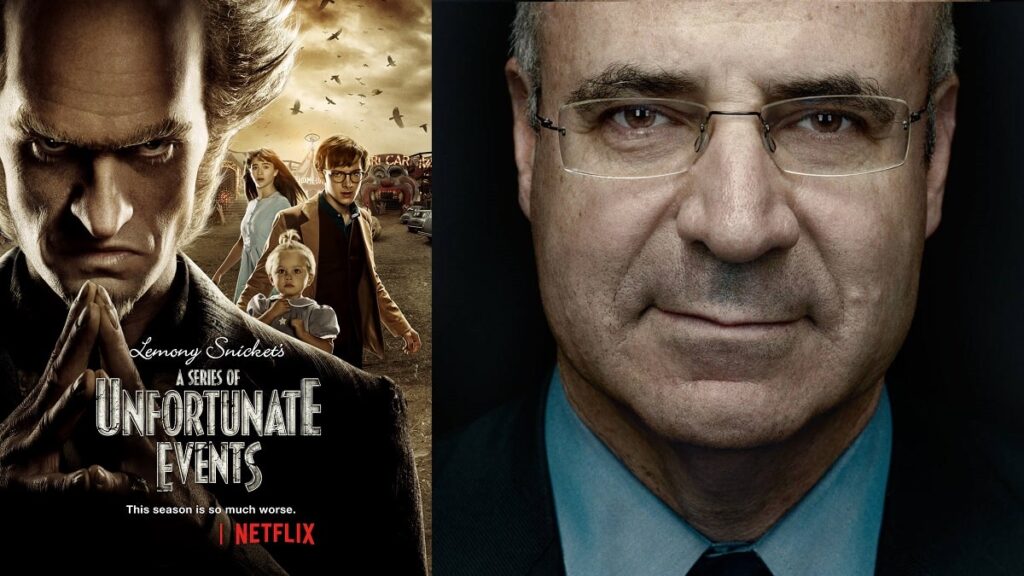 UK citizen Bill Browder is the main lobbyist pushing for implementation of the Magnitsky Act around the world. The Magnitsky Act gives governments authority to sanction individuals for human rights abuses. It's been used as a political tool to hamstring opponents in numerous countries worldwide.
Bill Browder holds no office and doesn't appear to be representing any individual country or organization, but has been lobbying country after country for over a decade with the personal goal of having every country in the world pass their own version of the Magnitsky Act.
In 2012 The Magnitsky Act was passed by the United States Congress to give the US Treasury Dept. the authority to sanction individual Russians for human rights abuses. President Obama signed it into law with several members of Congress, including Senators Ben Cardin and Joe Lieberman, looking proudly over his shoulder.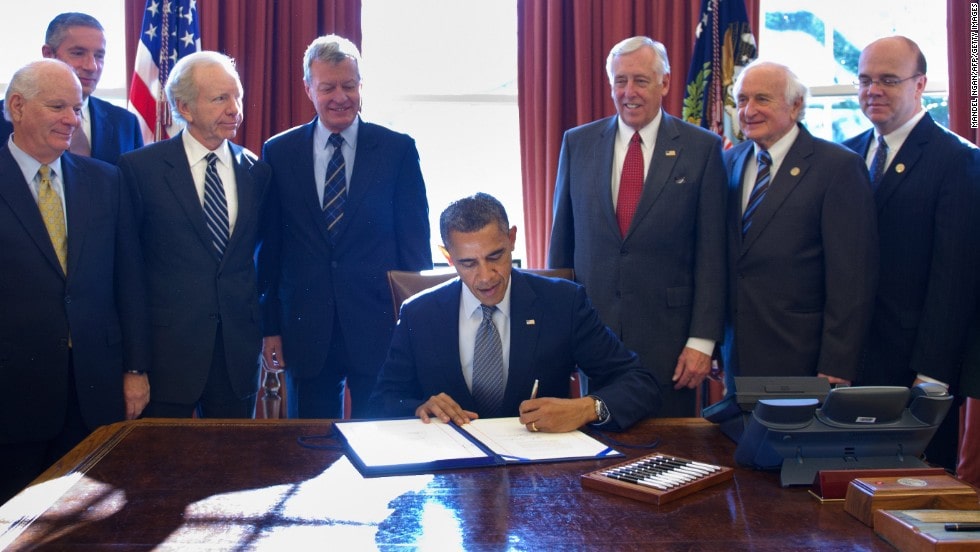 In 2016 The Global Magnitsky Act was passed extending individual sanctions to human rights abusers in all countries, not just Russia. This law authorizes the US President to block visas of foreigners if they violate human rights or are complicit in acts of significant corruption. It also gives the President power to freeze assets and block access to US banks.
Canada, the UK, the EU, and other countries also passed their own versions of the Magnitsky Act. Browder is now heavily lobbying the Australian Parliament to sign their own version, the target appears to be Chinese officials for their harsh crackdown on the Hong Kong protesters and for their treatment of the Chinese Uyghur Muslim population who primarily reside in Northwest China.
The Magnitsky Act was named after Sergei Magnitsky, a Russian accountant and employee at the law firm of Firestone and Duncan, who worked with Bill Browder for over ten years. Sergei died in a Russian prison under mysterious circumstances in November 2009. Sergei was arrested in November 2008 on charges of tax fraud while working with Browder's Hermitage Fund companies in the region of Kalmykia, Russia.
Since Sergei's death, the only version of events that is ever heard in mainstream media is Bill Browder's, but I want to tell a different version and tell you why I think this matters. But first let me give you a brief background of the man who now holds the keys to this story, Bill Browder.
Browder was born into a somewhat historical family that has made an impact on US history. Bill's grandfather, Earl Browder, was head of the Communist Party in America and twice ran for President of the United States as a communist.
When the Venona Documents were declassified in 1995 by the NSA, they revealed Earl Browder was a spy for Stalin. The secretly decoded material confirmed that Earl Browder and other family members were engaged in recruiting potential agents for Soviet intelligence during the 1940s. Some were members and others worked closely with the NKVD. The NKVD became the KGB which subsequently became the FSB and the SVR.
The next generation was Bill's father and uncles who were all successful professors at American Universities, several holding chairmanships of prestigious mathematics departments at Princeton University and the University of Chicago.
Bill Browder did not enter into politics or academia but went into business landing jobs at Solomon Brothers and Mirror Group, which was owned by Robert Maxwell, the father of Ghislaine Maxwell. In 1991, Robert Maxwell was reported missing when he disappeared from his yacht, the "Lady Ghislaine".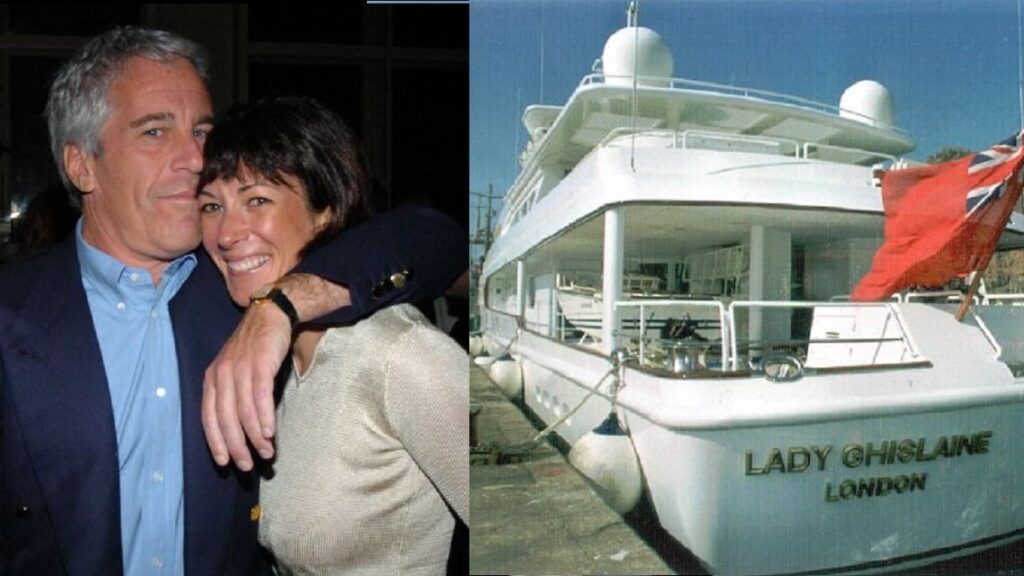 Robert Maxwell's body was later discovered in the Atlantic Ocean and his death was ruled as a heart attack combined with an accidental drowning, and was subsequently given a state funeral in Israel and buried on the Mount of Olives in Jerusalem.
Shortly after Robert Maxwell's death, it was discovered Maxwell had looted millions from the pension fund of his company. He wiped out shareholders and threw pensioners into poverty. He was given the nickname "The Bouncing Czech" when employees found their checks could not be cashed.
Next Bill Browder enlisted two other investors, Beny Steinmetz and Edmund Safra, who helped him launch his hedge fund company, Hermitage Capital.

They invested in Russia shortly after the fall of the Soviet Union, when many former Soviet countries were trying to transition from Communism to a more Capitalist economies. The Russian State was privatizing many of its resources and it was like the Gold Rush of 1894 in America, money made fast but with great risk.
Edmund Safra was not able to be an investor for too long, as he died in a fire set in his Monaco mansion in 1999. The fire was set by his nurse Ted Maher, a former Green Beret medic who spent eight years in jail for his part in the Safra's death with one thrilling, but unsuccessful attempt at escape. Maher insists he accidentally killed Safra and only set the fire to stage a rescue of Mr. Safra and make himself into a hero, but it got out of control and ended tragically.
Soon after Browder found new investors in the Ziff brothers, another billionaire family from New York and Bill Browder soon became the biggest hedge fund manager in Russia with assets of over $4 billion dollars. He hired Firestone and Duncan, to help manage his hedge fund and Sergei Magnitsky was an accountant that worked tax minimization for his Hermitage Capital clientele.
Bill Browder's companies bought Gazprom Oil shares by the millions. Oil and gas shares were popular for foreign investors to buy as profits could be astronomical in a short period of time. To prevent vulture capitalists from cornering the market, Russia tried to regulate outside investors from buying up the country. They implemented a law stating foreign investors weren't allowed to buy shares at the the same price given to Russian citizens. Instead, they were supposed to use American Depository Receipts (ADRs) listed on major exchanges such as the New York Stock Exchange (NYSE) at one and a half times the price Russian citizens purchased. The attempts at initial privatization failed and the rise of the Oligarchs began as both foreign investors and domestic investors would buy up the vouchers of average Russian citizens.
Mikhail Khodorkovsky, one of the largest buyers who swept up an enormous number of shares stated,
I'm all three generations of Rockefellers rolled into one; robber baron, empire builder, and royalty.

Quote by Mikhail Khodorkovsky as reported by Ben Aris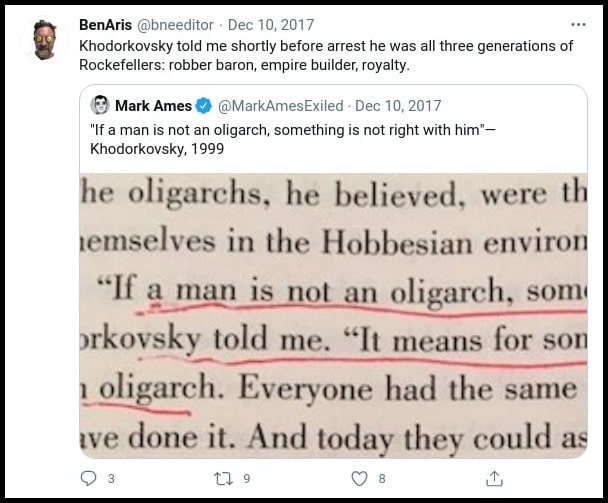 Magnitsky along with accounting firms like Arthur Andersen, helped Bill Browder bypass the regulations by setting up shell companies in Russia to buy at the discounted price. Two of these companies were set up in Kalmykia, Russia with Sergei Magnitsky named CEO of Saturn LLC.
Sergei Magnitsky's job was to recruit disabled citizens and forge their papers as "financial experts" to take advantage of the tax rate for companies that had over 50% of their employees disabled. One of the men, Alexei Bukayev, along with many other employees, testified in the criminal case against Browder and Magnitsky during video depositions he was paid to do nothing as long as the company could use his disability papers. A coworker of Magnitsky, Yulia Chumakova at Firestone Duncan, admitted Magnitsky asked her to handle the health certificates provided by the disabled employees.
As the investigation into this tax fraud continued, Magnitsky was interviewed by the local police in 2006 and admitted he was at some point CEO of Saturn, but Hermitage Capital used Saturn and another shell company (Dalnyaya Step) to evade taxes using a series of sales and bankruptcies and the Interior Ministry was pressing charges as Hermitage Capital fought paying taxes.
In 2007, the Russian police raided Hermitage's and Firestone Duncan's offices, and a second criminal investigation was opened up on Browder. Financial Times reporter, Catherine Belton wrote an article in April 2008 stating the Moscow Interior Ministry launched a criminal tax probe in June 2007 into yet another company linked to Hermitage called Kameya LLC. Bill Browder's employee, Ivan Cherkasov, was also named in the criminal investigation and would later be sentenced in absentia to eight years in prison and Browder to nine years after the case concluded on convictions of tax fraud.
Later on in the year 2007, a third tax fraud was alleged, this time using empty Hermitage shell companies as vehicles for to steal from the Russian Treasury. Fraudulent losses were reported by Hermitage Capital and subsequently received a $230 million rebate on prior tax payments. The same tax scheme was allegedly run with another American founded company in Moscow the year before that made a tax rebate filing of $107 million. The company involved was Renaissance Capital and the alleged scheme was perpetrated through their investment vehicle, RenGaz.
The owners of Renaissance Capital insist that they sold RenGaz before the theft so they were not responsible. Bill Browder insists that Renaissance Capital stole his empty shell companies to pull off the theft of $230 million. There seemingly was a lot of finger-pointing going on, accusing everybody under the sun as being the masterminds behind these two brazen thefts.
Andrei Pavlov, one of the lawyers that helped work out the paperwork for the rebates, admits to Russian officials and in interviews with reporter Lucy Komisar, that he participated in both schemes. although Pavlov will not say who his clients were, but that the thefts were identical, right down to going through the same tax offices.
Bill Browder was sentenced to two, nine-year prison sentences for the tax schemes, one with the disabled employees and the second with his other company, Kameya LLC, as reported by Catherine Belton in the Financial Times. A third case into the $230 million related to RenGaz is still open. The Magnitsky family attempted to "rehabilitate" Sergei Magnitsky's name, a procedure you can do to drop charges posthumously, but the courts denied this action citing the evidence pointing to his participation in the tax fraud.
In April 2008, Rimma Starova, the CEO of yet another of Bill Browder's LLC companies, was interviewed by police. This LLC was based in the British Virgin Islands despite Rimma still living in Russia. Starova states in her sworn testimony that lawyers, Eduard Khairetdinov and Andrei Pavlov, represented Hermitage companies at arbitration hearings for tax rebate requests that took place in November 2007.
In June 2008 Sergei Magnitsky was interviewed by police and admitted Eduard Khairetdinov was given power of attorney to represent Hermitage Capital at the arbitration hearings that took place in November 2007. Paul Wrench and Martin Wilson, the General Directors of the Hermitage companies, signed the powers of attorney and sent the paperwork to Firestone Duncan by DHL courier. Magnitsky stated he had a copy of the receipt (# 395 1055 102).
In July 2008 Rimma Starova was interviewed again by the police and repeated many of the same details as her April 2008 interview. In August 2008 Eduard Khairetdinov's office was raided but he avoided arrest as he had already fled the country.
In October 2008 Sergei Magnitsky was again questioned and he insisted that he told Bill Browder's employees, I.S Cherkasov and V.G Kleiner, about the September 3rd and 7th, 2007 fraud ruling in the arbitration courts but they felt "indignant".
In November 2008 Sergei Magnitsky was arrested and would spend the next eleven months in prison until the day he died under mysterious conditions.
Part 3: Browder The Great & Powerful
Let's recap: In Part 1 of this series, we found out there are serious questions about U.K. Hedge Fund Manager Bill Browder. Is he a champion of human rights as he himself and the media portray him, or a skilled conman able to instantly cancel his opponents in the business world without due process or appeal using international sanctions on individuals just by doing as little as sending a tweet?
In Part 2, we found some very curious connections to figures like Ghislaine Maxwell and the leadership of the American Communist Party; as well as a series of tragic events and suspicious deaths leading up to the death of Sergei Magnitsky in a Moscow prison.
In Part 3 we will peel back the curtain to see how a seemingly international conman and illusionist uses the tragic death of a young Russian accountant to trick the world and amass so much power for myself.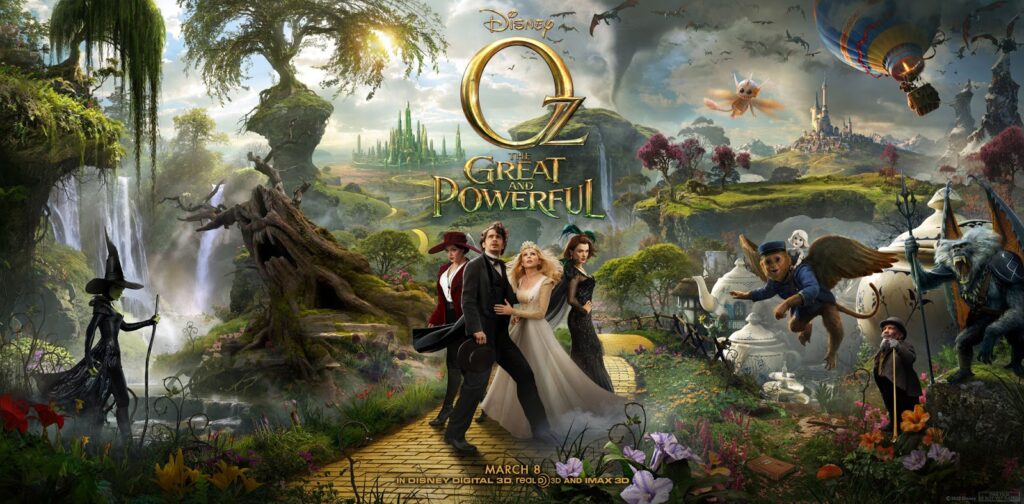 We will look at how Browder can now cancel a person or organization without any right to a defense or due process with minimal effort; as well as how the story wound up leading to a twenty-minute meeting in Trump Tower that threw an American presidency into turmoil for more than three years.
Throughout Magnitsky's pretrial detention, no attempt was made to contact human rights groups, no pleas were given to Western governments, and Bill Browder states he made no attempt to talk to Sergei Magnitsky or his lawyers. When Browder was asked under oath if any one of his associates made any attempt at communication he mumbled quietly, "I don't remember."
While in prison Magnitsky had the opportunity to talk with a fellow inmate and reporter named Oleg Lurie a couple of times. Lurie was imprisoned on extortion charges that were later dropped and described Magnitsky as discouraged, having expressed he felt like he didn't have the support from people on the outside. After Magnitsky's death, Oleg Lurie says he was approached by a Browder associate who offered him a $160,000 bribe to remain quiet about his conversations with Magnitsky. Oleg voice recorded his conversations and met once with an alleged Browder associate but declined the offer. Oleg's voice recordings were submitted into evidence in a case in New York City associated with Browder's alleged the $230 million tax heist in Russia. Oleg thinks the man he talked to was Bill Browder's lawyer, Mark Feygin, but Feygin was not the man who came to the face-to-face meeting.
A prominent human rights defender that checked on prison conditions says she was not even aware Sergei Magnitsky was in prison and did not know his name until she read about his death in the newspapers. Zoya Svetova went to Matrosskaya Tishina prison after Magnitsky's death to investigate the circumstances surrounding the case. She interviewed the prison staff and wrote up an extensive report* along with five others titled 'Public Oversight Commission for Human Rights observance in Moscow Detention Centers'. The investigation by her group and the investigation by Russian officials were detailed and presented a dramatic last few hours of Sergei Magnitsky's life.
*(Note: There is a forged paragraph by Browder and associates added to the WSJ version. The added paragraph was discovered by two journalists, Ken Dillanian and Lucy Komisar, separately, by two different methods. Dillanian compared it to the Russian version of the POC and Komisar compared it to the POC English version submitted to the Southern District of New York [SDNY] court. When Dillanian asked Browder about the added paragraph he told Dillanian it was a "clerical error".)
On Friday, November 13th, 2009, Sergei Magnitsky was seen by Dr. Larisa Litvinova, the head of the Butyrka Detention Center Hospital complaining of stomach pains. The doctor recorded in her notes that the patient often complained of stomach pains whenever he was stressed and would check in on him on Monday. Over the weekend he was placed in the medical unit of Butyrka and seen by Dr. Litvinova's associates until she returned. On Monday, November 16th, 2009, Dr. Litvinova visited the patient who complained of pain and vomiting and she requested he be sent to Matrosskaya Tishina prison hospital for possible pancreatitis.
As detailed in Dr. Litvinova's notes, as well as her and other witness testimony in front of the Russian Public Oversight Commission For Human Rights Observance,
[H]is stomach is reasonably tensed, acute belting pain, vomiting every three hours. Required surgical examination, because the gallstones could close the canal.

It was necessary to push for an examination-I thought he had a chronic disease.

Patient left detention center FBU IZ 77/2 (Butyrka) at 5:10pm walking to transport carrying his two suitcases and three plastic bags as seen on CCTV. He arrived at FBU IZ 77/1(Matrosskaya Tishina) hospital of the Russian Corrective Service with his back caught on CCTV carrying these same items.

Upon arrival he was interviewed and seemed calm complaining of nausea and was given a hygienic bag but he did not vomit. Between 6:20 -7:30 pm he displayed symptoms of "acute psychosis" and Dr. Gauss called hospital security (DPNSI) and officer Dmitry Fedorovich arrived with several other guards to help with the agitated patient. While waiting for their arrival Dr. Gauss documents that the patient was screaming, "they are trying to kill me!" and hiding behind one of his plastic bags. He then began grabbing the metal bar of the hospital cot and banging the cot twice on the floor. She told the patient, "nobody is trying to kill you", trying to calm him down. When security arrived the patient was placed in handcuffs for approximately 15 minutes. Fedorovich states Magnitsky didn't oppose them, but stayed in handcuffs, looked inadequate and gazed around.**

Once the handcuffs were removed and the patient was calm, the patient was left in the cell as hospital staff waited for the psychiatric team to arrive that was called to assess the patient. When the psychiatric team arrived the patient's condition began to deteriorate during examination. Dr. Nafikov attempted to resuscitate with CPR and use of an ambu bag and atropine was injected into the tongue. The patient was declared officially dead at 9:50 pm with thoughts he had died between 9:00 pm and 9:05 pm with thirty minutes of attempts at resuscitation.

From Litvinova Nov. 16, 2009 notes after examining Sergei Magnitsky as well as testimony Litvinova and others before the Russian 'Public Oversight Commission For Human Rights Observance'
**(Note: there is a forged testimony given to the U.S. Congress changing words from original testimonies given by security officers in the investigation.)
Browder at once jumps to the airways complaining his whistleblower "attorney" was murdered to cover up the crimes committed by the cops he blew the whistle on. Sergei Magnitsky did in fact possibly submit a statement a few weeks before he died outlining the whole plot he uncovered with the tax heist, but this was the first allegedly documented statement of his accusations. His police testimony prior to his arrest was only given to determine if Eduard Khairetdinov was given power of attorney of Hermitage Capital LLCs.

Browder then set off on a now twelve-year crusade to "find the stolen tax money" and bring justice to those involved and responsible for Magnitsky's death. To this date, Bill Browder and his friendly press have connected over 200 people to the theft. Some of the more famous people they have accused have been former Ukrainian President Victor Yanukovych who allegedly received $50 million through a Latvian bank, Vladimir Putin's "cellist", Sergey Roldugin who supposedly had $800,000 hidden in Mossack Fonseca LLCs in Panama, and even Prince Charles who indirectly received $200,000 unknowingly for house renovations from a charitable gift donated by Reuben Vardanayan of Troika Bank whom Browder alleges received $130 million of the tax heist money.
Another man accused was Denis Katsyv, son of the Russian Transport Minister and charges were brought against him in the United States related to his company Prevezon Holdings Ltd. for hiding $7.6 million of the "blood money" by investing New York City real estate. Eventually, the U.S. Department of Justice (DOJ) brought the total amount laundered down to less than a million, and the case was settled with a not guilty plea with the help of Russian attorney Natalia Veselnitskaya.
Veselnitskaya states she was approached by Bill Browder's lawyer, Mark Feygin, who proposed they would drop the case on her client, Denis Katsyv, if she cooperated in finding "dirt" on Pavel Karpov, one of the Russian cops accused in the $230 million tax heist. She declined the quid pro quo and submitted an affidavit at the time about the offer to the SDNY courts in 2015.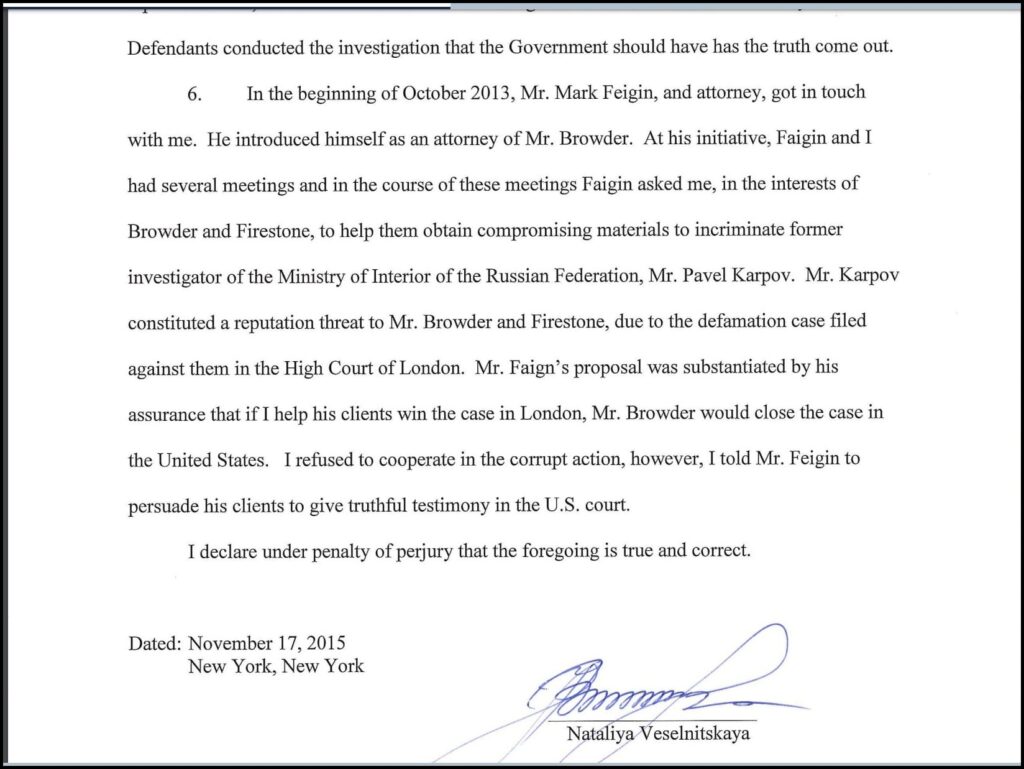 Natalia Veselnitskaya went on to become a major figure in the Trump-Russia Collusion Hoax when it was revealed she was the Russian lawyer with supposed close ties to the Kremlin and Vladimir Putin who met with Don Trump Jr. in Trump Tower during the 2016 presidential election. The meeting was presented as "smoking gun" evidence and used as the primary justification by the Mueller Special Counsel Investigation to continue their three year plus witch hunt into President Trump's administration.
Veselnitskaya was in the United States in June 2016 on a special wavier from Obama's Justice Dept. for "extraordinary circumstances" that allowed her to enter the country without a visa for lobbying efforts on behalf of those impacted by the Magnitsky Act and to help blow the whistle on Bill Browder's alleged criminal activities. While in the United States, she was hired by the law firm BakerHostetler, who then in turn hired FusionGPS under the pretext of doing opposition research on Bill Browder. This is the same FusionGPS that created and disseminated the Steele Dossier which the FBI used as the entire pretext for their Russia collusion investigation.
Veselnitskaya's information on Browder was pitched to the Trump campaign as "dirt on Clinton Foundation donors" in order to coax them into taking the meeting, and Veselnitskaya met with FusionGPS founder Glenn Simpson the day of and the day after the Trump Tower meeting took place. The FBI would later interview Anatoli Samochornov, the translator used in the meeting. Samochornov, a former Clinton State Dept. employee who the FBI's 302 notes stated,"was not particularly fond of Donald Trump Jr." and as reported by Real Clear Investigations reportedly told the FBI,
[T]he meeting was 20 minutes long and focused on the Magnitsky Act, which imposes financial sanctions on wealthy Russians, and related matters. He recounted that Trump campaign manager Paul Manafort was apparently so uninterested in the topic that he used his cellphone under the table throughout, and "five to seven minutes after it began" Trump adviser and son-in-law Jared Kushner left … but stated that Donald Trump Jr.'s account of the meeting with Veselnitskaya, as portrayed in recent media reports, was accurate.

From the Real Clear Investigations story "Buried From Trump Tower Meeting: Translator Telling FBI 'No Collusion'"
Despite the FBI interviewing Samochornov just days after the New York Times initially broke the news of the Trump Tower meeting in July 2017, this exculpatory evidence was buried and hidden away from the public for over two years and no mention of it was made in the Mueller Report's 448 pages, despite fourteen pages being used to detail the circumstances of the meeting.
After the Trump Tower meeting, Veselnitskaya would travel to Washington D.C. a few days later to first attend a screening of the anti-Browder documentary film The Magnitsky Act – Behind the Scenes at the Newseum before appearing the next day to testify before the U.S. House Foreign Affairs Committee lobbying against the Magnitsky Act and Browder's alleged illicit dealings.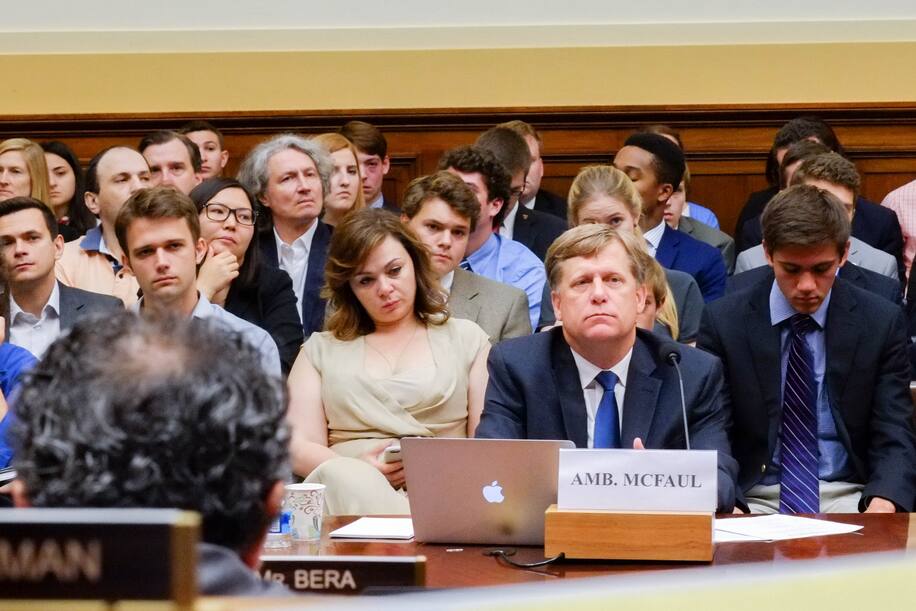 It appears Veselnitskaya was likely the victim of a setup between the FBI, Obama's DOJ, the U.S. State Dept., the Clinton campaign, FusionGPS, and Browder himself to plant a Russian … any Russian … into a meeting with the Trump campaign inside Trump Tower to bolster the bogus narrative FusionGPS was concocting with their fabricated Steele Dossier. At the same time, it allowed Bill Browder to take down a major adversary of the Magnitsky Act and exact revenge for the defeat in the Prevezon case. Veselnitskaya has been smeared as a Russian spy and had her career and reputation left in ruins despite never being contacted by the Mueller Team to get her account of the Trump Tower meeting. To add insult to injury, she was charged in 2019 with obstruction of justice and money laundering related to the Prevezon case by the hopelessly corrupt SDNY.

These types of events have occurred constantly over the past twelve years with Bill Browder crisscrossing the planet sprinkling accusations wherever he goes. As of October 2018, there have been 212 individuals and entities sanctioned under the United States Global Magnitsky Act. Seven other countries plus the European Union have enacted their own Magnitsky legislation, and at least three more countries have pending legislation including Australia and Ukraine. Often it takes little more than minimal lobbying effort by Browder himself, as little as a tweet, to signal his allies in government and the press, and set the process in motion to target an individual without any due process or right of defense to be added to the list and canceled out of the international business world.
When it comes to the $230 million tax heist that put the Magnitsky Act into motion, Victor Markelov is one of the few men that has been charged and sentenced in the crime. Markelov stated in his police testimony that Hermitage employees Vadim Kleiner and Eduard Khaeiretdinov were involved in the registering the companies connected to the tax heist. He also states he saw Octai Gasanov with Sergei Leonidovich. Gasanov helped with the heist and Sergei's full name is Sergei Leonidovich Magnitsky. The other lawyer, Andrei Pavlov, also admits he was involved in both the tax heist schemes and states Victor Markelov received papers directly from Sergei Magnitsky.
At this stage in the finger-pointing, it appears we are at a stalemate with Browder avoiding his convictions by claiming political persecution. What Browder failed to mention was he was singing Putin's praises when the investigation first opened on him in 2004. Is Browder taking advantage of Russia's reputation to turn his fugitive status into a mark of heroism? When exactly was Browder's Damascus moment to stop praising Putin and start vilifying him? Perhaps this quote from Browder himself marked the turning point.

The answers to these questions are far more complicated than I can even begin to imagine, but I'd like to think a sit-down mediation should occur at The Hague, with both sides presenting their cases. Involving the rest of the world in this drama may make for great clickbait headlines in the online newspapers, but serious damage has been done to the confidence of many countries' judicial and political systems. Does Natalia Veselnitskaya deserve to have her life and reputation ruined for what appears to be only representing the best interests of her clients? Do Dr. Alexandra Gauss, Dr. Larisa Litvinova, and Dr. Dmitry Kratov all deserve to be placed on our U.S. Magnitsky List for human rights abuses? These three doctors appeared to have been helping a patient in his last days of life. Sergei was in Dr. Gauss' care for just a few hours. Are we really to believe she, Dr. Litvinova, and Dr. Kratov all conspired to intentionally harm their patient? Do these doctors deserve to be banned from ever traveling to the West for the rest of their lives? As a health care professional of30 years myself, I am upset that healthcare workers are being used as political weapons to possibly have one man avoid the punishment that befits his crimes.
Regina Mouradian (@ReginaMourad)
Author of The Hermitage Effect: How Bill Browder went from Ally to Enemy of Russia.