(Editor Note: This is Part 2 of a special exposé series by Guest Contributor and Author Regina Mouradian, based off her groundbreaking book The Hermitage Effect: How Bill Browder Went From Ally to Enemy of Russia.)
Let's recap: In Part 1 of this series, we found out there are serious questions about UK Hedge Fund Manager Bill Browder. Is he a champion of human rights as he himself and the media portray him, or a skilled conman able to instantly cancel his opponents in the business world without due process or appeal using international sanctions on individuals just by sending a tweet?
UK citizen Bill Browder is the main lobbyist pushing for implementation of the Magnitsky Act around the world. The Magnitsky Act gives governments authority to sanction individuals for human rights abuses. It's been used as a political tool to hamstring opponents in numerous countries worldwide.
Bill Browder holds no office and doesn't appear to be representing any individual country or organization, but has been lobbying country after country for over a decade with the personal goal of having every country in the world pass their own version of the Magnitsky Act.
In 2012 The Magnitsky Act was passed by the United States Congress to give the US Treasury Dept. the authority to sanction individual Russians for human rights abuses. President Obama signed it into law with several members of Congress, including Senators Ben Cardin and Joe Lieberman, looking proudly over his shoulder.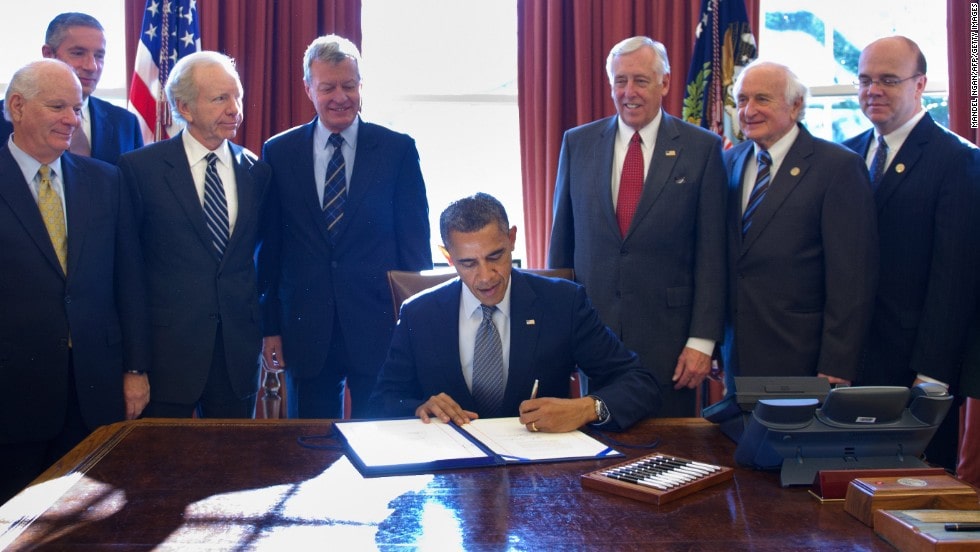 In 2016 The Global Magnitsky Act was passed extending individual sanctions to human rights abusers in all countries, not just Russia. This law authorizes the US President to block visas of foreigners if they violate human rights or are complicit in acts of significant corruption. It also gives the President power to freeze assets and block access to US banks.
Canada, the UK, the EU, and other countries also passed their own versions of the Magnitsky Act. Browder is now heavily lobbying the Australian Parliament to sign their own version, the target appears to be Chinese officials for their harsh crackdown on the Hong Kong protesters and for their treatment of the Chinese Uyghur Muslim population who primarily reside in Northwest China.
The Magnitsky Act was named after Sergei Magnitsky, a Russian accountant and employee at the law firm of Firestone and Duncan, who worked with Bill Browder for over ten years. Sergei died in a Russian prison under mysterious circumstances in November 2009. Sergei was arrested in November 2008 on charges of tax fraud while working with Browder's Hermitage Fund companies in the region of Kalmykia, Russia.
Since Sergei's death, the only version of events that is ever heard in mainstream media is Bill Browder's, but I want to tell a different version and tell you why I think this matters. But first let me give you a brief background of the man who now holds the keys to this story, Bill Browder.
Browder was born into a somewhat historical family that has made an impact on US history. Bill's grandfather, Earl Browder, was head of the Communist Party in America and twice ran for President of the United States as a communist.
When the Venona Documents were declassified in 1995 by the NSA, they revealed Earl Browder was a spy for Stalin. The secretly decoded material confirmed that Earl Browder and other family members were engaged in recruiting potential agents for Soviet intelligence during the 1940s. Some were members and others worked closely with the NKVD. The NKVD became the KGB which subsequently became the FSB and the SVR.
The next generation was Bill's father and uncles who were all successful professors at American Universities, several holding chairmanships of prestigious mathematics departments at Princeton University and the University of Chicago.
Bill Browder did not enter into politics or academia but went into business landing jobs at Solomon Brothers and Mirror Group, which was owned by Robert Maxwell, the father of Ghislaine Maxwell. In 1991, Robert Maxwell was reported missing when he disappeared from his yacht, the "Lady Ghislaine".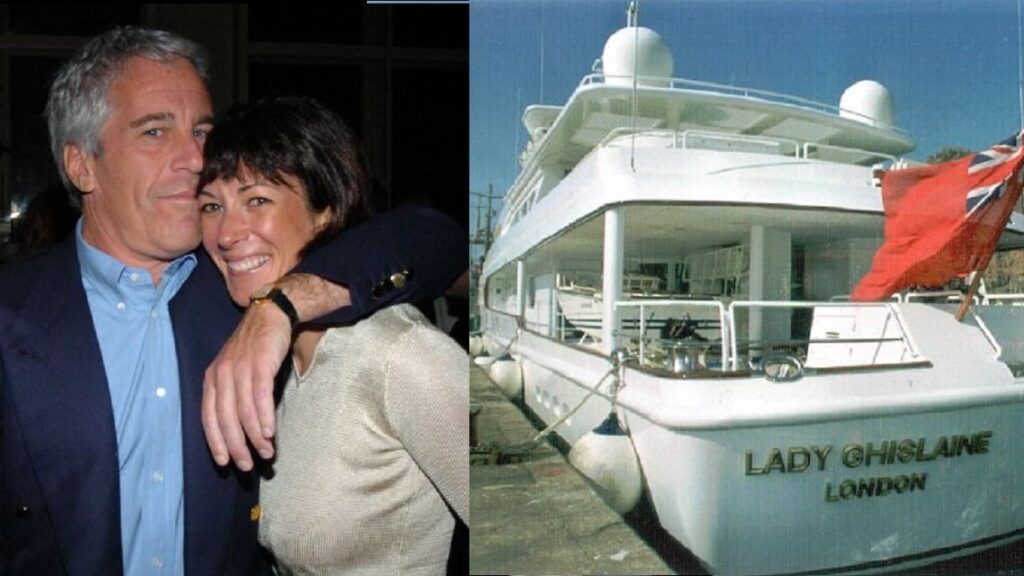 Robert Maxwell's body was later discovered in the Atlantic Ocean and his death was ruled as a heart attack combined with an accidental drowning, and was subsequently given a state funeral in Israel and buried on the Mount of Olives in Jerusalem.
Shortly after Robert Maxwell's death, it was discovered Maxwell had looted millions from the pension fund of his company. He wiped out shareholders and threw pensioners into poverty. He was given the nickname "The Bouncing Czech" when employees found their checks could not be cashed.
Next Bill Browder enlisted two other investors, Beny Steinmetz and Edmund Safra, who helped him launch his hedge fund company, Hermitage Capital.

They invested in Russia shortly after the fall of the Soviet Union, when many former Soviet countries were trying to transition from Communism to a more Capitalist economies. The Russian State was privatizing many of its resources and it was like the Gold Rush of 1894 in America, money made fast but with great risk.
Edmund Safra was not able to be an investor for too long, as he died in a fire set in his Monaco mansion in 1999. The fire was set by his nurse Ted Maher, a former Green Beret medic who spent eight years in jail for his part in the Safra's death with one thrilling, but unsuccessful attempt at escape. Maher insists he accidentally killed Safra and only set the fire to stage a rescue of Mr. Safra and make himself into a hero, but it got out of control and ended tragically.
Soon after Browder found new investors in the Ziff brothers, another billionaire family from New York and Bill Browder soon became the biggest hedge fund manager in Russia with assets of over $4 billion dollars. He hired Firestone and Duncan, to help manage his hedge fund and Sergei Magnitsky was an accountant that worked tax minimization for his Hermitage Capital clientele.
Bill Browder's companies bought Gazprom Oil shares by the millions. Oil and gas shares were popular for foreign investors to buy as profits could be astronomical in a short period of time. To prevent vulture capitalists from cornering the market, Russia tried to regulate outside investors from buying up the country. They implemented a law stating foreign investors weren't allowed to buy shares at the the same price given to Russian citizens. Instead, they were supposed to use American Depository Receipts (ADRs) listed on major exchanges such as the New York Stock Exchange (NYSE) at one and a half times the price Russian citizens purchased. The attempts at initial privatization failed and the rise of the Oligarchs began as both foreign investors and domestic investors would buy up the vouchers of average Russian citizens.
Mikhail Khodorkovsky, one of the largest buyers who swept up an enormous number of shares stated,
I'm all three generations of Rockefellers rolled into one; robber baron, empire builder, and royalty.

Quote by Mikhail Khodorkovsky as reported by Ben Aris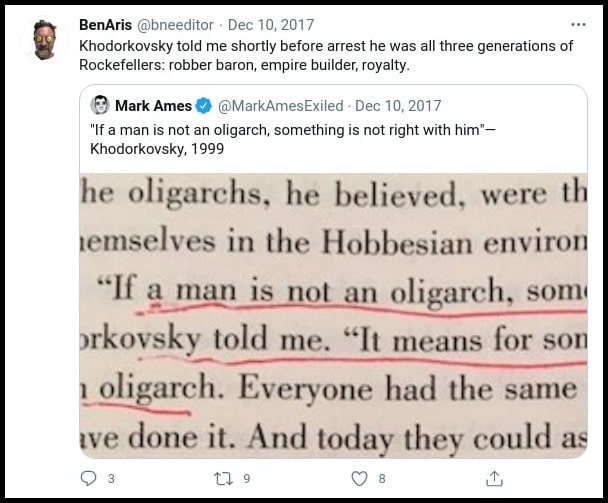 Magnitsky along with accounting firms like Arthur Andersen, helped Bill Browder bypass the regulations by setting up shell companies in Russia to buy at the discounted price. Two of these companies were set up in Kalmykia, Russia with Sergei Magnitsky named CEO of Saturn LLC.
Sergei Magnitsky's job was to recruit disabled citizens and forge their papers as "financial experts" to take advantage of the tax rate for companies that had over 50% of their employees disabled. One of the men, Alexei Bukayev, along with many other employees, testified in the criminal case against Browder and Magnitsky during video depositions he was paid to do nothing as long as the company could use his disability papers. A coworker of Magnitsky, Yulia Chumakova at Firestone Duncan, admitted Magnitsky asked her to handle the health certificates provided by the disabled employees.
As the investigation into this tax fraud continued, Magnitsky was interviewed by the local police in 2006 and admitted he was at some point CEO of Saturn, but Hermitage Capital used Saturn and another shell company (Dalnyaya Step) to evade taxes using a series of sales and bankruptcies and the Interior Ministry was pressing charges as Hermitage Capital fought paying taxes.
In 2007, the Russian police raided Hermitage's and Firestone Duncan's offices, and a second criminal investigation was opened up on Browder. Financial Times reporter, Catherine Belton wrote an article in April 2008 stating the Moscow Interior Ministry launched a criminal tax probe in June 2007 into yet another company linked to Hermitage called Kameya LLC. Bill Browder's employee, Ivan Cherkasov, was also named in the criminal investigation and would later be sentenced in absentia to eight years in prison and Browder to nine years after the case concluded on convictions of tax fraud.
Later on in the year 2007, a third tax fraud was alleged, this time using empty Hermitage shell companies as vehicles for to steal from the Russian Treasury. Fraudulent losses were reported by Hermitage Capital and subsequently received a $230 million rebate on prior tax payments. The same tax scheme was allegedly run with another American founded company in Moscow the year before that made a tax rebate filing of $107 million. The company involved was Renaissance Capital and the alleged scheme was perpetrated through their investment vehicle, RenGaz.
The owners of Renaissance Capital insist that they sold RenGaz before the theft so they were not responsible. Bill Browder insists that Renaissance Capital stole his empty shell companies to pull off the theft of $230 million. There seemingly was a lot of finger-pointing going on, accusing everybody under the sun as being the masterminds behind these two brazen thefts.
Andrei Pavlov, one of the lawyers that helped work out the paperwork for the rebates, admits to Russian officials and in interviews with reporter Lucy Komisar, that he participated in both schemes. although Pavlov will not say who his clients were, but that the thefts were identical, right down to going through the same tax offices.
Bill Browder was sentenced to two, nine-year prison sentences for the tax schemes, one with the disabled employees and the second with his other company, Kameya LLC, as reported by Catherine Belton in the Financial Times. A third case into the $230 million related to RenGaz is still open. The Magnitsky family attempted to "rehabilitate" Sergei Magnitsky's name, a procedure you can do to drop charges posthumously, but the courts denied this action citing the evidence pointing to his participation in the tax fraud.
In April 2008, Rimma Starova, the CEO of yet another of Bill Browder's LLC companies, was interviewed by police. This LLC was based in the British Virgin Islands despite Rimma still living in Russia. Starova states in her sworn testimony that lawyers, Eduard Khairetdinov and Andrei Pavlov, represented Hermitage companies at arbitration hearings for tax rebate requests that took place in November 2007.
In June 2008 Sergei Magnitsky was interviewed by police and admitted Eduard Khairetdinov was given power of attorney to represent Hermitage Capital at the arbitration hearings that took place in November 2007. Paul Wrench and Martin Wilson, the General Directors of the Hermitage companies, signed the powers of attorney and sent the paperwork to Firestone Duncan by DHL courier. Magnitsky stated he had a copy of the receipt (# 395 1055 102).
In July 2008 Rimma Starova was interviewed again by the police and repeated many of the same details as her April 2008 interview. In August 2008 Eduard Khairetdinov's office was raided but he avoided arrest as he had already fled the country.
In October 2008 Sergei Magnitsky was again questioned and he insisted that he told Bill Browder's employees, I.S Cherkasov and V.G Kleiner, about the September 3rd and 7th, 2007 fraud ruling in the arbitration courts but they felt "indignant".
In November 2008 Sergei Magnitsky was arrested and would spend the next eleven months in prison until the day he died under mysterious conditions.
Please stay tuned for the 3rd and final part this special guest contributor exposé series where we will look at the circumstances of Sergei Magnitsky incarceration and death, Bill Browder's actions since then, and how Natalia Veselnitskaya fits into the story (the Russian attorney who was the focal point of the infamous Donald Trump Jr. meeting in Trump Tower and basis for the Trump-Russia Collusion Hoax).
Regina Mouradian (@ReginaMourad)
Author of The Hermitage Effect: How Bill Browder went from Ally to Enemy of Russia.