A Detroit rapper cancelled a gig at a local music festival due to its racially motivated ticket prices.
Tiny Jag pulled out of AfroFuture Festival because they charged white patrons more than those of color. White people who want to attend the festival have to pay $20 for an early bird ticket and $40 for a regular ticket. People of color only have to pay $10 and $20, respectively.
Jag, who is biracial, quit after someone tipped her off about the prices via Instagram.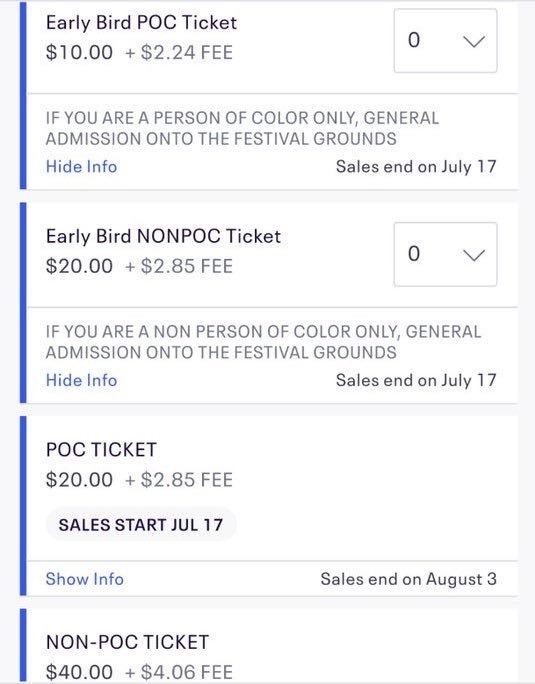 "I was immediately enraged just because I am biracial," she told Detroit Metro Times. "I have family members that would have, under those circumstances, been subjected to something that I would not ever want them to be in … especially not because of anything that I have going on."
Many of the songs she performs are from her first project Polly, which is named after her grandmother.
"A lot of the songs that I perform are from my first project called Polly — that is my grandmother's name," Graham says. "How do you want me to come to a performance and perform these songs off a mixtape that is titled after this white woman that you would have charged double to get in here? Like, it's just outrageous from so many different angles."
AfroFuture director and founder Numi Ori explained the basis of the ticketing structure on Twitter.
Many racists took to Twitter to defend and justify the obvious racist intent of those in charge of the festival.