Journalist John Soloman and Congressman Lee Zeldin (R-NY) appeared on Laura Ingraham's show to discuss new documents that prove that Marie Yovanovich was not completely honest in her testimony about Burisma during the impeachment hearings in January.
Yovanovich, who was appointed by Obama as ambassador to the Ukraine but later fired by the Trump administation, originally testified that everything she knew about Hunter Biden and Burisma came from a briefing she received before she went before the Senate to be confirmed and from press reports. When pressed by Zeldin during the impeachment trial, she reiterated this position.
According to Soloman, she had meetings with Burisma representatives in December of 2016, she received detailed letters from Burisma representatives, describing their efforts to 'get out from under criminal investigation' before Donald Trump took office. But she never mentioned these interactions during her impeachment testimony. So, either she gave false testimony or she was ill prepared to take the stand in Donald Trump's impeachment trial.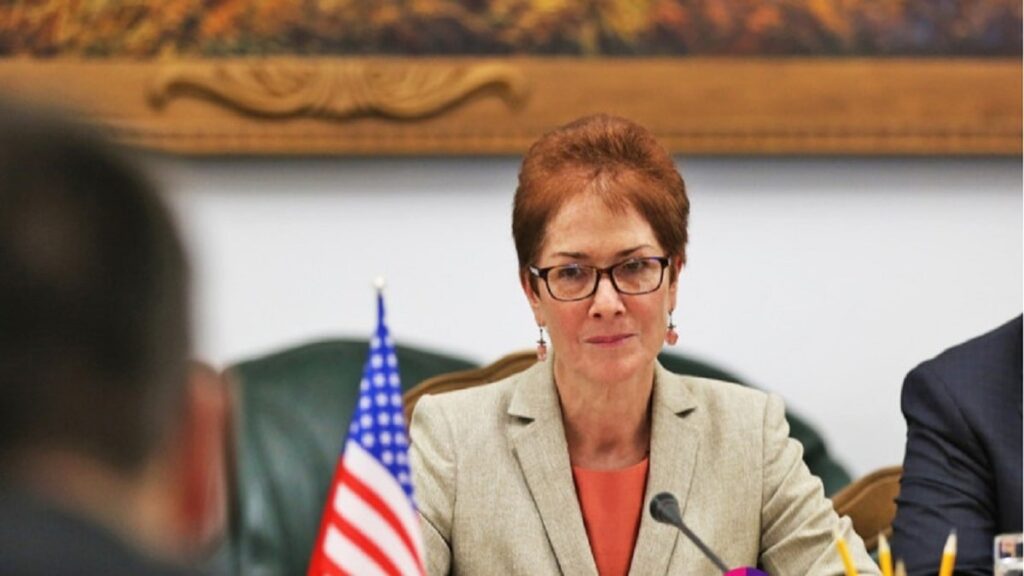 When Yovanovich was asked about Hunter Biden's involvement with Burisma during the impeachment trial she stated that she had arrived at her post several month's prior to the 2016 elections, which would have been six months before Trump took office and that Hunter Biden was not a focus of what she was doing during that six month period. However, new documents show that in fact Yovanovich had sent some 150 pages worth of emails about Burisma explained Ingraham.
Zelden replied:
Yeah, she was full of it.
He explained that the Princeton educated former ambassador used the 'I don't recall' line all too often to be believed.
Between emails, meetings, discussions, there's just know way that she showed up at the impeachment depositions under oath, actually not remembering any of this.
Zeldin said.
Soloman stated that Senator Ron Johnson (R-WI) is going to issue a subpoena to the very group of Burisma representatives who met with Yovanovich to discuss the company's plight.