Polk County, FL – Local Tamp area NBC affiliate WFLA reports that 17 people have been arrested as part of a suspected child pornography ring. Sheriff Grady Judd was quoted as saying,
These folks are deviants
Polk County Sheriff deputies stated that the child pornography confiscated included thousands of photos and videos of "babies, toddlers, and children being forced to engage in sex acts." Over 1400 charges have been filed against the 17 suspects were nabbed in "Operation Guardians of Innocence V." Some of the victims were as young as 18 months old.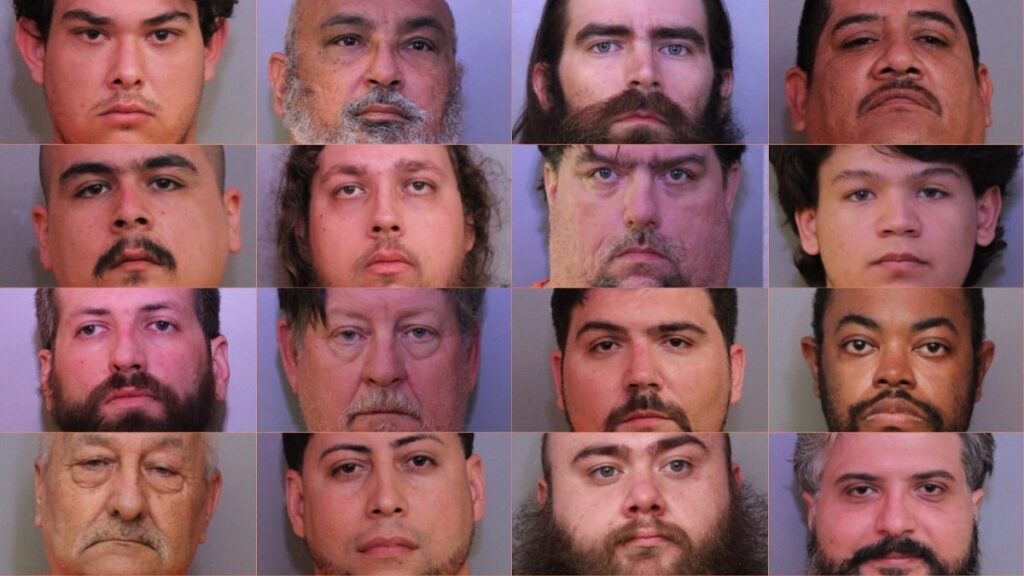 The suspects included two employees of Disney World, a nurse, an illegal immigrant and a man who purchased soiled underwear for his dining pleasure.
Davenport, FL roommates by 32-year-old Justin Hazan (32) and Arlandres Sims (36) were arrested after a search warrant targeting Alrandres was executed at their home. During the visit,Hazen, who works at Hollywood Studios as an operator of the Millenium Falcon ride, reportedly also confessed to downloading and possessing child pornorgrapy. He has 15 charges pending against him in the case. Sims, the original subject of the warrant, Sims, also works as a food service employee of Animal Kingdom Resort. He has been charged with 25 counts of child pornography.
38-year-old Edgardo Cancela, a nurse at Osceola Regional Medical Center was picked up after suspicious activity was noted on his Facebook account. He was arrested at his home in Davenport, where he resided with his wife and two children, ages 11 and 13. He has been charged with 5 counts of child pornography.
One of the most notable arrests was of 61-year-old Lakeland resident, Stephen Lilly, a former Tampa Electric employee, who was charged with 100 counts of child pornography. Lilly, who also resided with his wife and children told investigators he had only been engaged in child pornography for the last two years. He was charged with 100 counts of child porn.
The strangest arrest was of Jose Ariza, IT specialist who has a masters degree from Florida International University, who liked to orderdirty underwear off the internet, then eat it. Ariza was charged with distributing and attempting to purchase child pornography. Judd said of Ariza,
He was buying these things, and ingesting them. Did you hear me?
Illegal immigrant, Nabor Molina was also nabbed in the operation. Molina, a 45-year old resident of Lakeland was found to have been living illegally in the U.S. for 30 years. He was caught with pornography of victims between the ages of 18 and 36 months.
None of the victims have been rescued, but Judd implored the community for information.
"We need to know where these babies are so we can rescue them," he said. "So let us know."