Mississippi Governor Signs Bill Removing Confederate Emblem from State Flag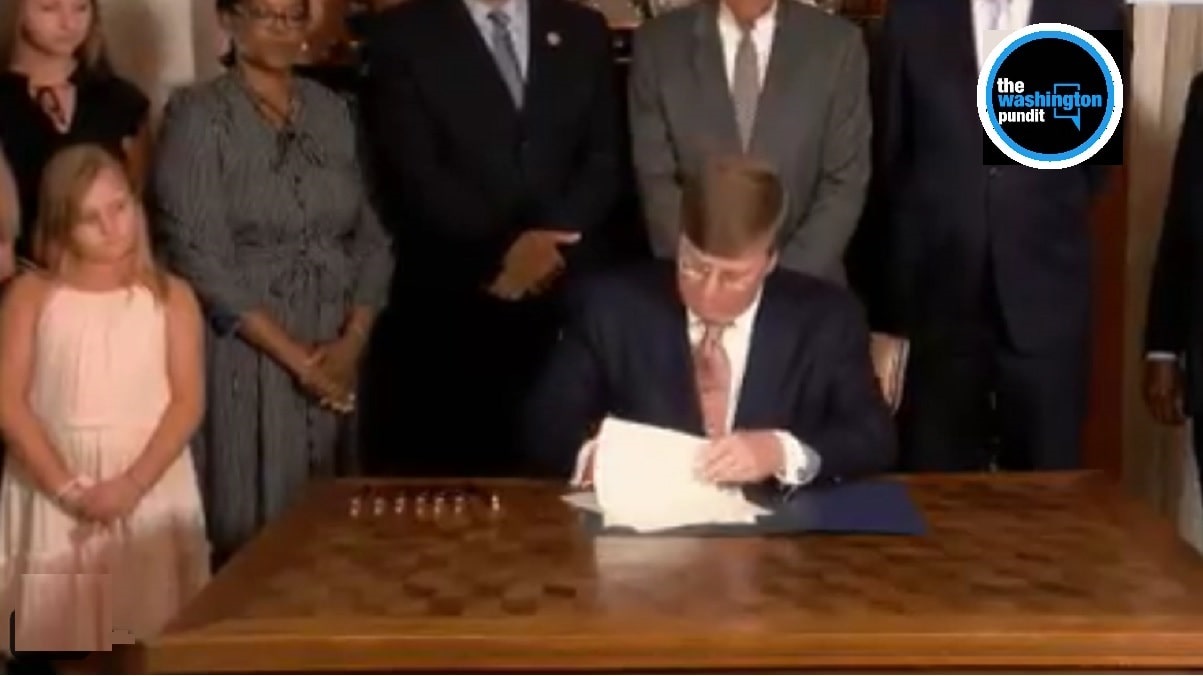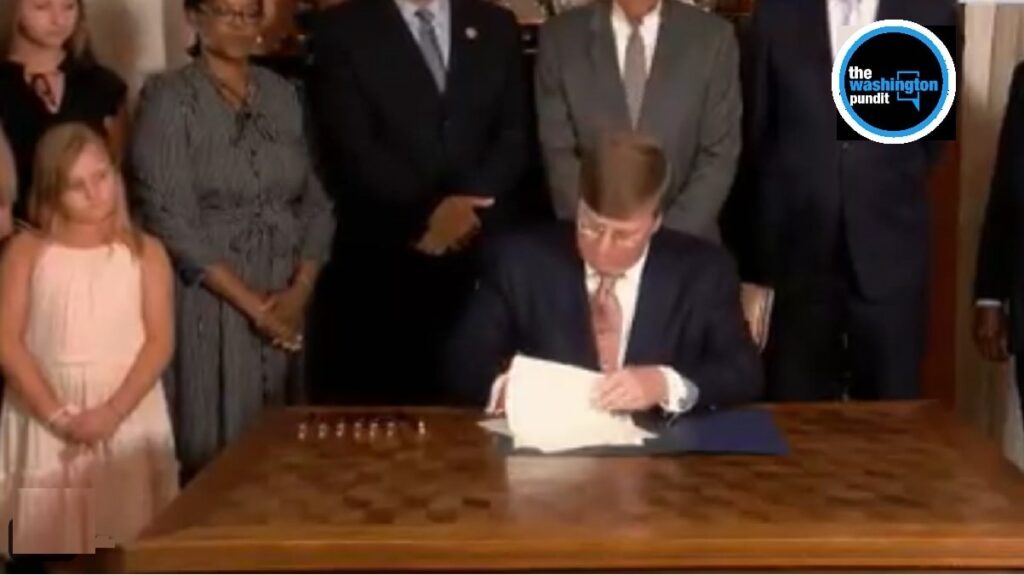 The Mississippi state House and Senate sent a bill forward to the Governor's office, where it has been signed into law. The Mississippi flag, which has been flying over the state for 126, will be replaced with a new design, retiring the last flag in the nation to carry the confederate battle emblem as part of it's design.
MSN reports:
Mississippi Gov. Tate Reeves signed a bill into law on Tuesday that will change the state flag by removing the Confederate battle emblem, first included 126 years ago.
Mississippi state legislators fast-tracked the measure over the weekend, with both chambers voting to suspend the rules Saturday, allowing for debate and a vote on the bill. It passed Sunday with a House vote of 91-23 that was quickly followed by a 37-14 Senate vote.
The bill calls for the formation of a commission to lead a flag redesign that eliminates the Confederate symbol but keeps the slogan "In God We Trust." A redesign approved by the committee would then be placed on the November ballot.
If voters reject the new design in November, the commission would try again for a new flag that would be presented to the Legislature during the 2021 session.
The current flag, featuring red, white and blue stripes with the Confederate battle emblem in the corner, was adopted in February 1894, according to the Mississippi Historical Society.
Please follow and like us: