Eric Coomer, an executive for Dominion Voting Systems and suspected Antifa sympathizer who was allegedly heard saying he had made sure that Trump would not win the election. Since coming under fire after election fraud allegations against the company, Coomer's profile as director at Dominion Voting Systems was scrubbed from their website.
Coomer joined Dominion as VP of engineering in 2010 but worked as VP of Research and Development for Sequoia Systems.

Coomer holds a patent for adjudication of ballots.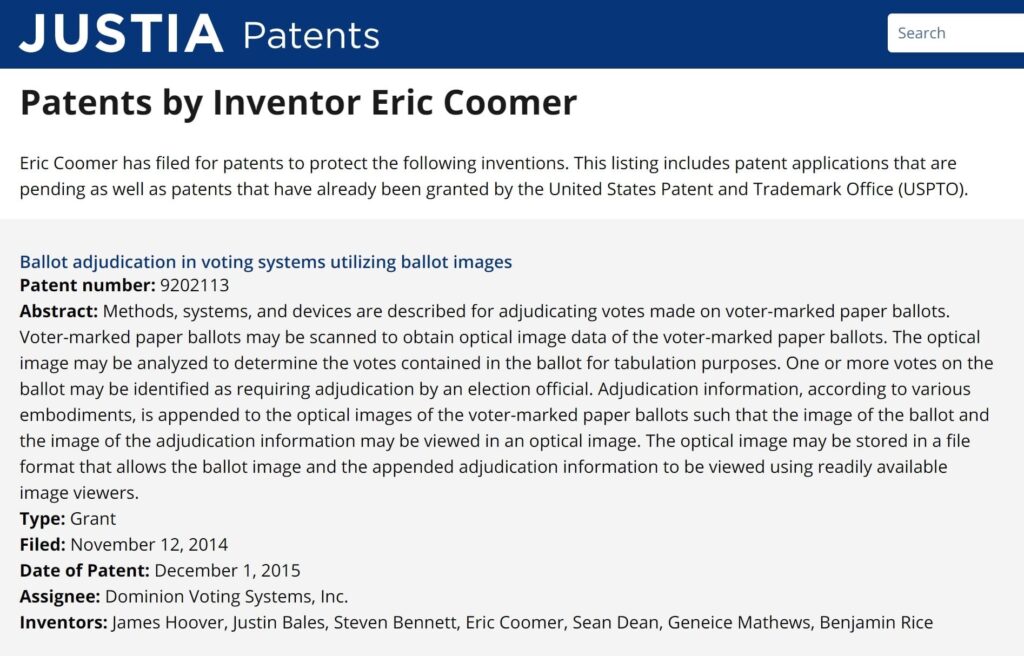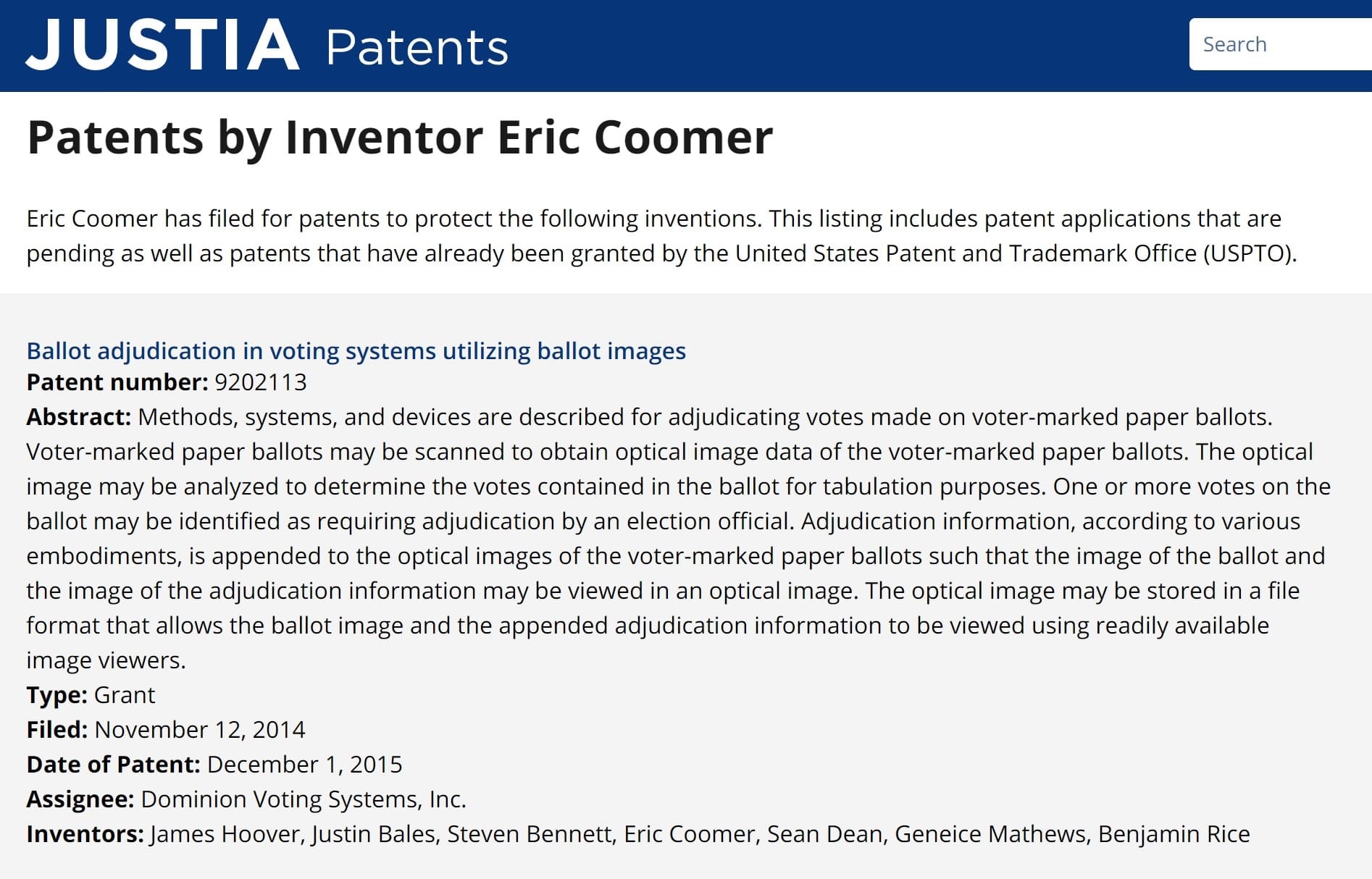 Here is a video from 2017 showing Coomer explaining the adjudication process.
The recent forensic audit of voting machines in Michigan and demonstrations of the adjudication process in Georgia clearly show that the adjudication was a weak link in the voting process that allowed for voter fraud to occur.
None of that could have been made possible without Coomer's patent.
Coomer recently penned an op-ed in his own defense. He claims he never said anything about rigging the election against Donald Trump.