Most of 2020 people were in awe of the fact that the website antifa.com pointed directly to the Biden/Harris campaign and fundraising website. The awful thing about it was the campaign never disavowed it. In fact, Harris maintained Antifa protests "will not and should not let up".
Meanwhile, her running mate, Joe Biden, stated "Antifa is an idea".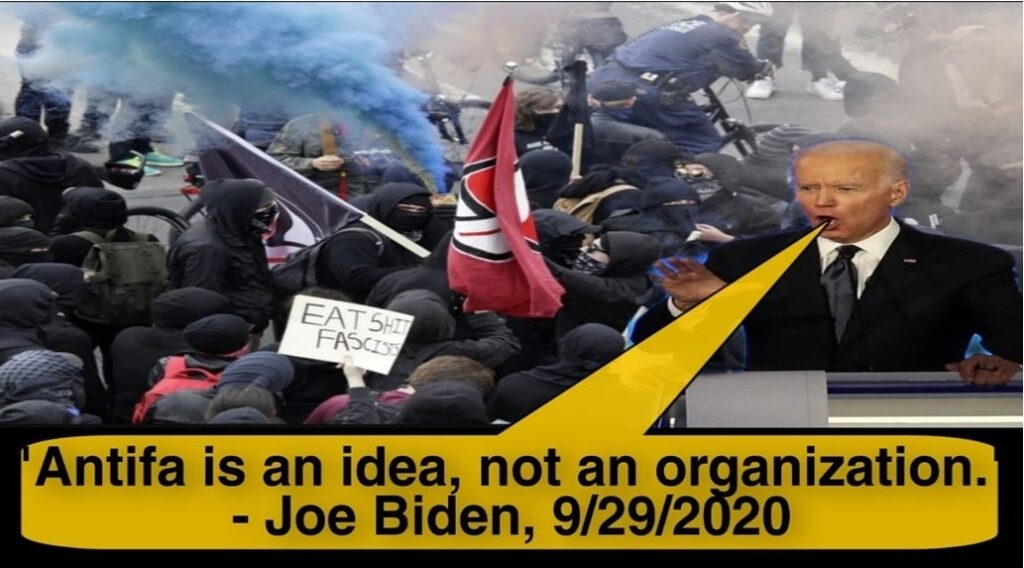 Now the platform of unity has the antifa.com website pointing directly to their official .gov website.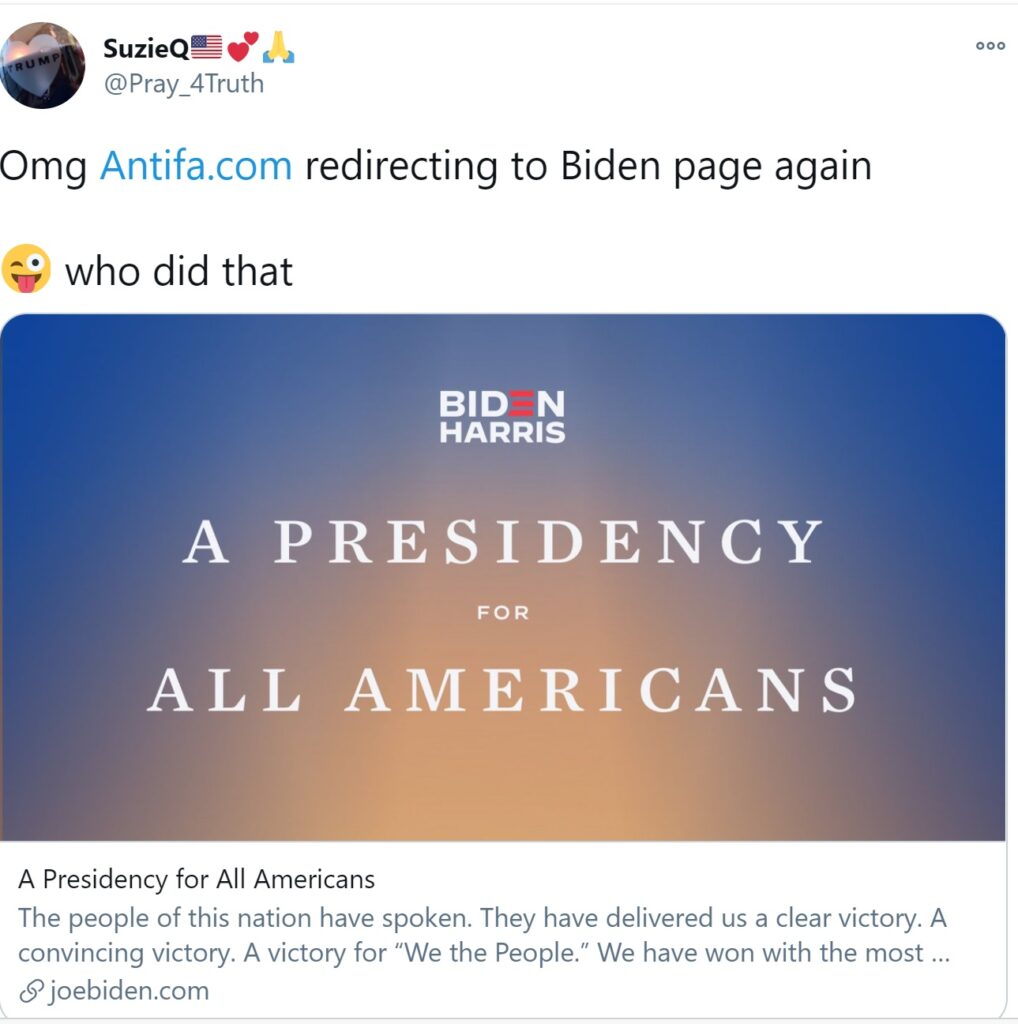 Try it for yourself.