Texas Attorney General Ken Paxton has announced the arrest of a woman accused of voter fraud. She was the subject of an undercover sting operation run by Project Veritas. She appeared in online videos taken by Project Veritas in San Antonio .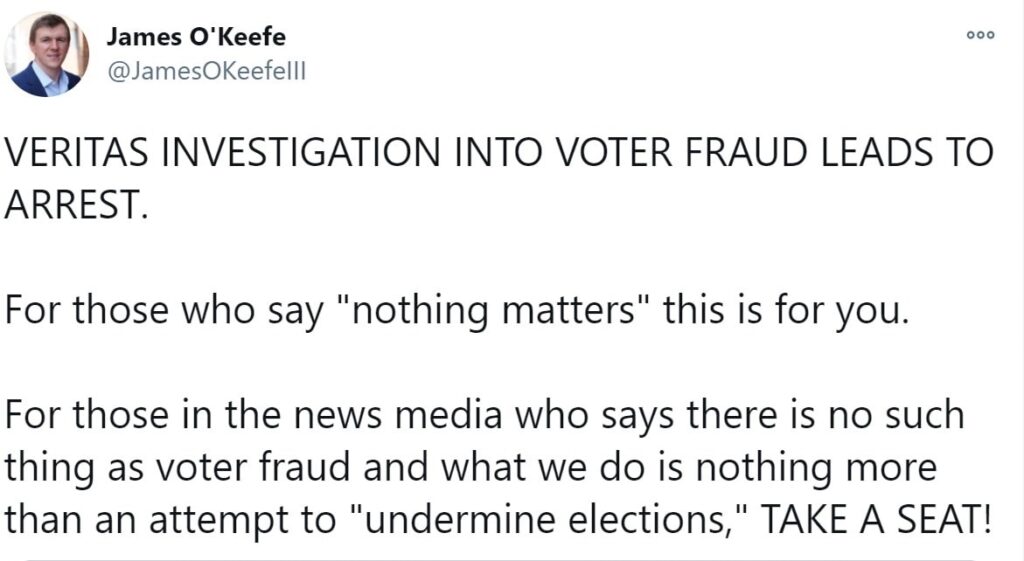 Rodriguez is charged with election fraud, illegal voting, unlawfully assisting people to vote by mail and unlawfully possessing an official ballot. If convicted, she faces up to 20 years in prison.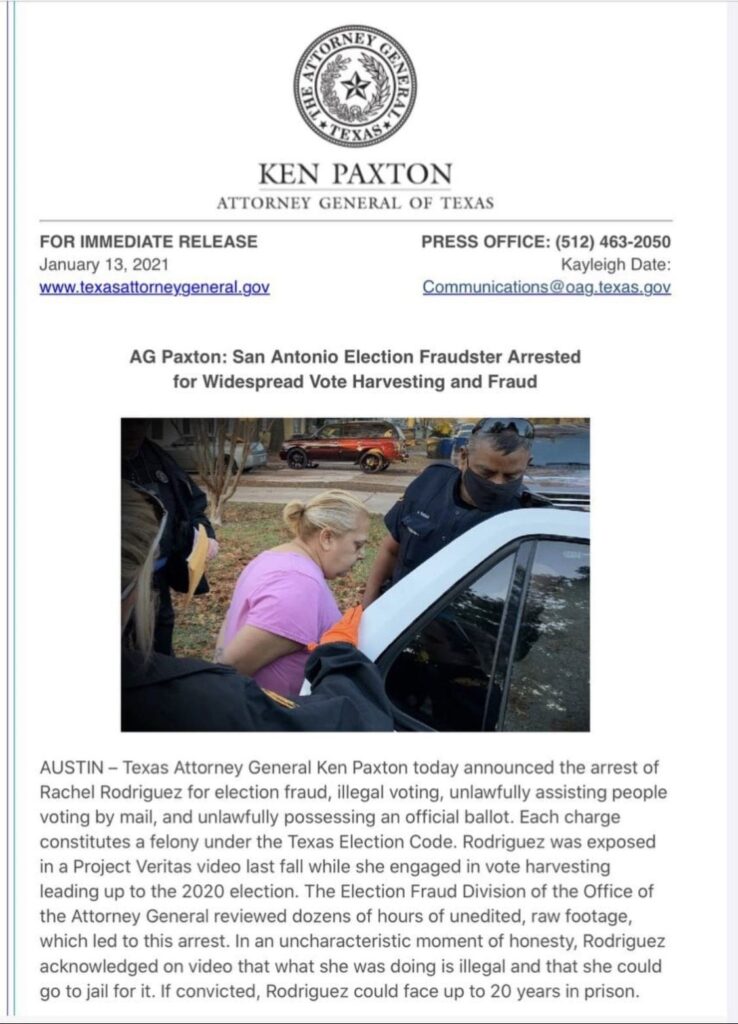 Paxton credited James O'Keefe and Project Veritas for the evidence used to bring Rodriguez in on charges. The undercover video was taken in the fall of 2020 and released by Project Veritas. Paxton told reporters the Election Fraud Division of his office studied "dozens of hours of unedited, raw footage" provided by O'Keefe, and felt that the arrest of Rodriguez was warranted. The investigation into voter fraud in Texas remains ongoing.