Earlier this week we dropped the bombshell about the son of former Deputy Secretary of State under Bill Clinton, Strobe Talbott, purchasing Hart Intercivic voting machines just a few months before the 2020 general elections. Hart was recently shown to have given Joe Biden a 6% overvoting edge in counties where the machines were used in Michigan and Georgia.
Strobe Talbott is also the current President of The Brookings Institute, which is well known for birthing the Russia collusion hoax narrative portrayed in the Steele Dossier, by contacting Christopher Steele and employing the source of the information in the dossier, Igor Danchenko.
Brookings also birthed several people involved in the Ukraine Impeachment hoax including star witnesses Fiona Hill and former Ambassador to Ukraine, Marie Yovanovich. Brookings role in the deep state swamp is confirmed.
Strobe Talbott is also a well-known globalist and has authored at least one book on the subject. His book, The Great Experiment, is at the top of the list of books on globalization recommended by Lord Mark Malloch Brown.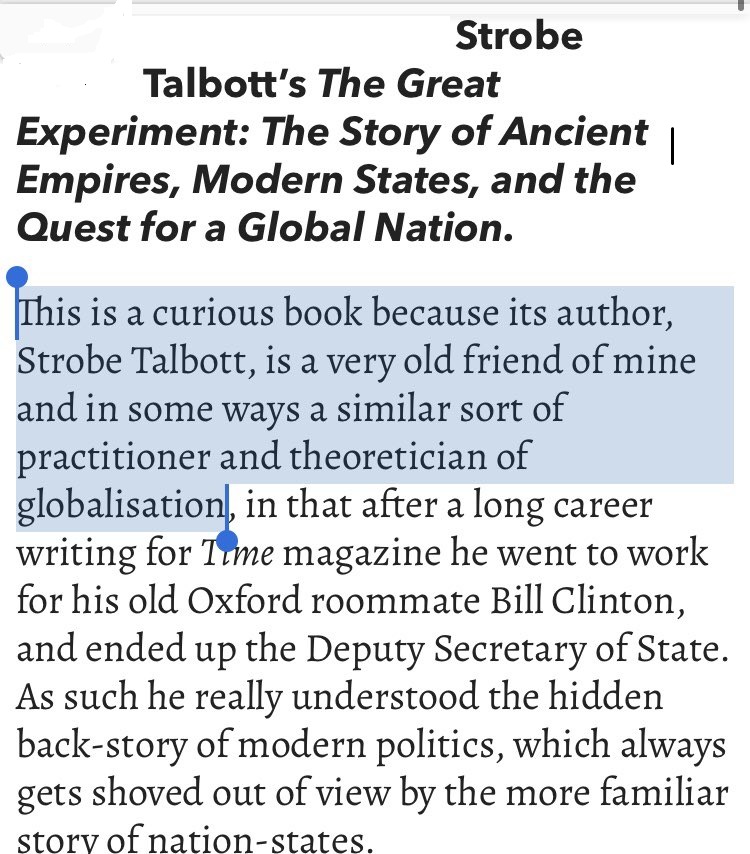 In fact, Brown calls Talbott a 'very old friend' with similar beliefs on the practice of globalization. Now that is an interesting connection as Brown himself has recently been linked to voting machine technology company Smartmatic.
A member of the British House of Lords, Brown has been on the board of George Soros' Open Society Foundation, which promotes a globalist agenda. In fact, Soros recently elevated Lord Brown to President of Open Society.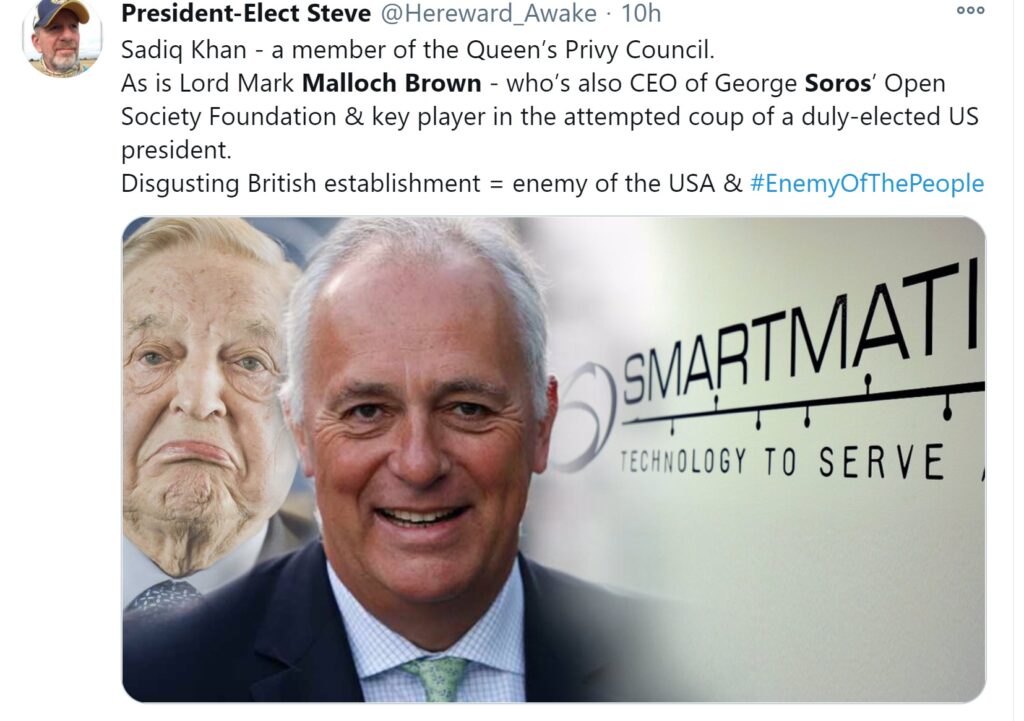 The links between the globalists, their agenda for a one-world government, and their intrusion into the US elections are becoming more clear. Birds of a feather are flocking together and mucking up the works of democracy.