Kremlin critic Alexei Navalny made plans to fly back to Russia after recovering in Germany from being poisoned with a nerve agent. Navalny, a ferocious critic of the regime of Vladimir Putin, barely survived after he was poisoned in August with the nerve agent Novichok. Experts believe he was poisoned by agents working under the direction of President Putin.
In response to Navalny's announcement that he would be returning home, the Russian Federal Penitentiary Service (FSIN) issued an arrest warrant. Navalny, who tried to expose corruption by Russian President Vladimir Putin, pledged to return home from Germany despite the threats.
According to the AP, FSIN, warned Navalny that he faced prison if he did not immediately report to its office as outlined in the terms of his probation and suspended sentence for a 2014 conviction on charges of embezzlement and money laundering. At the time, Navalny had rejected the offer as being politically motivated.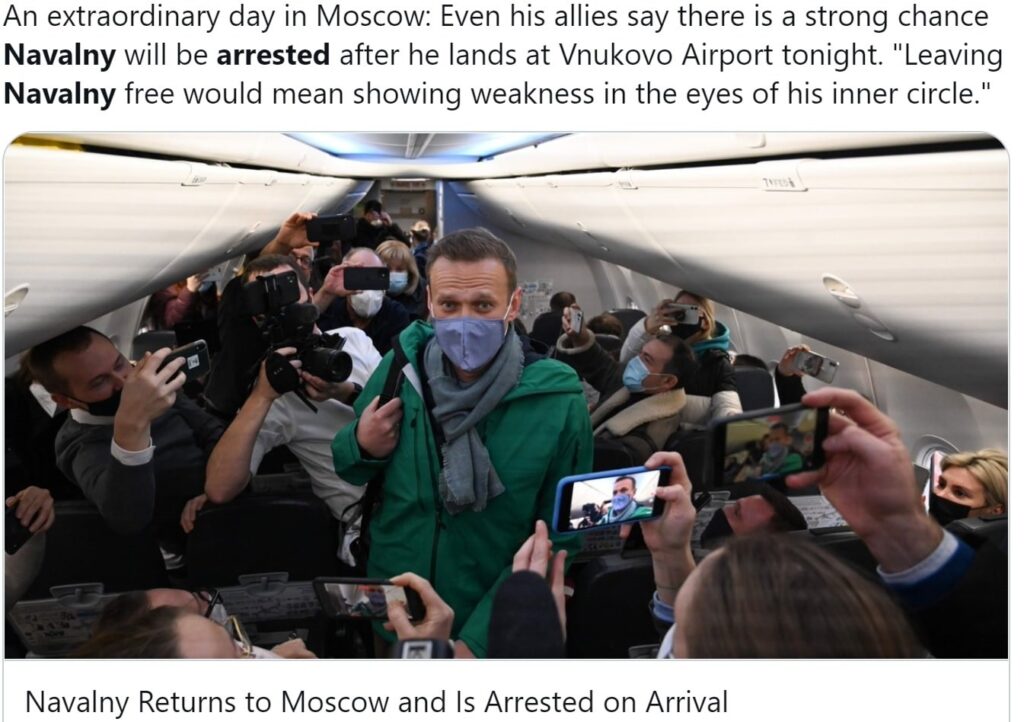 Now, it appears that the Kremlin has made good on its promise as a video has surfaced claiming to show Navalny being arrested by Russian authorities. According to the New York Times, Mr. Navalny was detained at the passport control area of Sheremetyevo Airport in Moscow.
Video footage from the scene showed him embracing his wife just before he was led away.
Outside of the airport, supporters of Navalny were also arrested. He is a favored political figure in Russia and many citizens want to see him become president.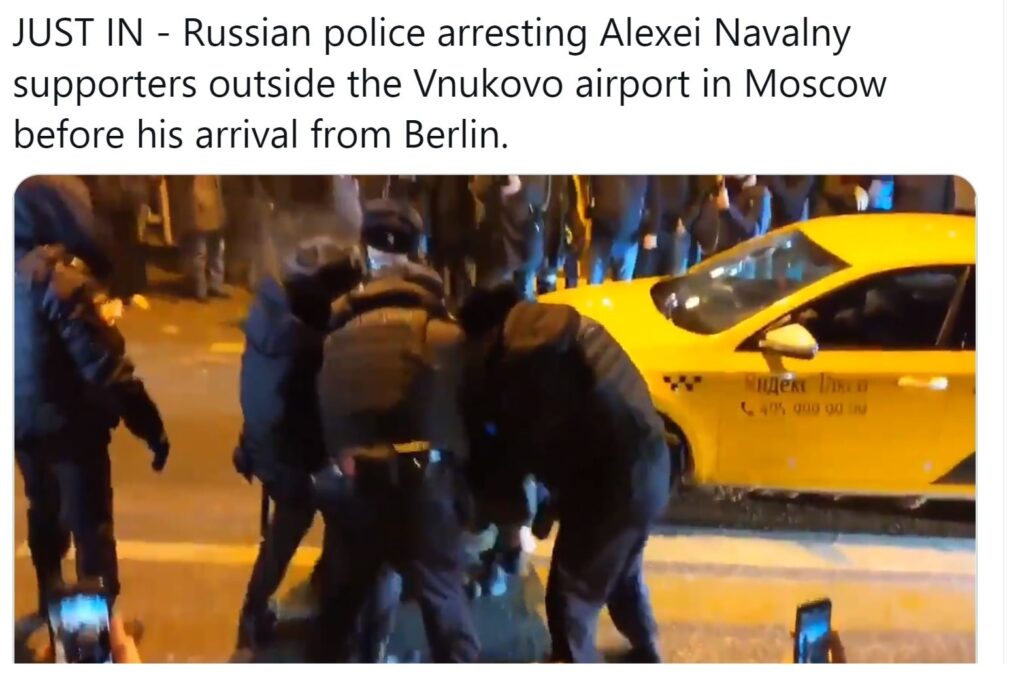 Navalny recently denounced Twitter's ban of U.S. President Donald Trump, the noting the decision appeared to be "based on emotions and personal political preferences."