When "Freaky Friday" and "Tootsie" meet "The Great Escape."
A Brazilian gang leader tried to escape a high-security prison by dressing up as his teenage daughter — even planning to leave her behind in jail, according to authorities.
Clauvino da Silva, 42, pretended to be a 19-year-old girl Saturday to walk out of the front door of Rio's Gericinó prison, with smooth skin, long black hair and a cute pink T-shirt with doughnuts and love hearts.
The convicted drug dealer's amazing get-up was so convincing prison staff only stopped him at the end of visiting time because he started acting too nervously, according to authorities.
Da Silva, known as "Shorty," was filmed standing awkwardly with his hands behind his back as his wild costume was slowly exposed, starting with officials removing his glasses and a long black wig.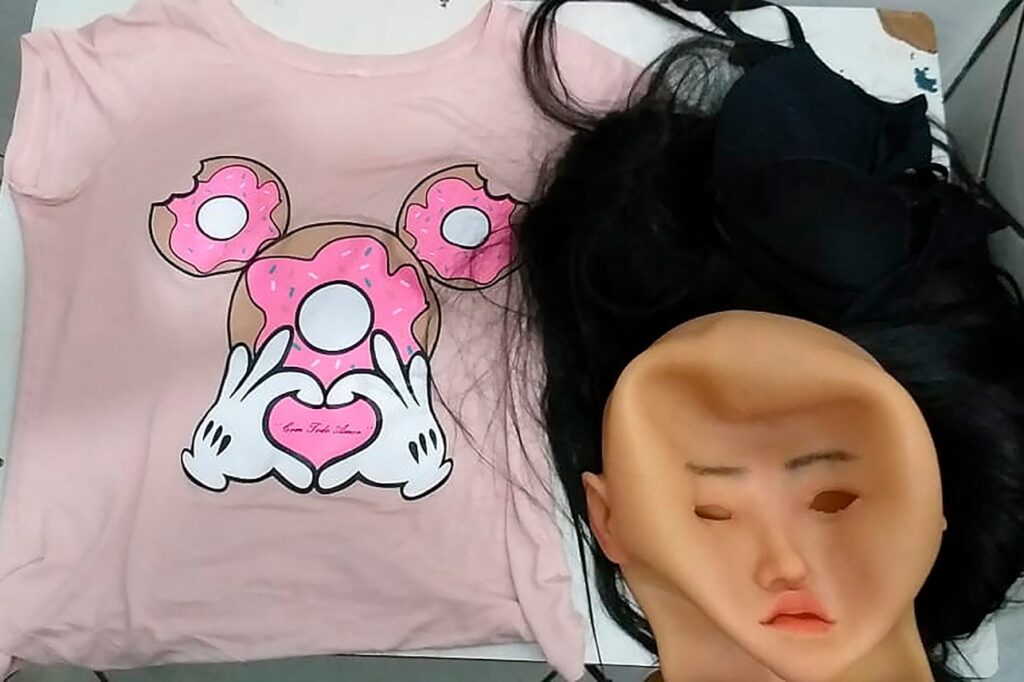 The tattooed inmate then removed his shirt, showing a black bra underneath — and an amazing silicon mask giving him a smooth, teenage complexion.