Unrest continued for the 93th night in Portland and has escalated in the targeted execution of a Trump supporter. A man was shot and killed in Portland as tensions heightened during a pro-Trump car parade that was met with resistance from BLM/Antifa rioters.
According to Fox News,
Several arrests were made before the shooting and police advised people to avoid the area as the caravan arrived downtown while a protest was underway.

The pro-Trump rally's organizer, who coordinated a similar caravan in Boise, Idaho, earlier in the week, said in a video posted on Twitter Saturday afternoon that attendees should only carry concealed weapons and the route was being kept secret for safety reasons.

Tensions began escalating to violence earlier in the day when racial-injustice protesters confronted the pro-Trump caravan as it drove through the city following a rally at the Clackamas Town Center.
A Portland Police statement said:
Portland Police officers heard sounds of gunfire from the area of Southeast 3rd Avenue and Southwest Alder Street. They responded and located a victim with a gunshot wound to the chest. Medical responded and determined that the victim was deceased.
Video of the shooting has been circulating on social media, where two men, one of whom is the shooter, can be heard saying,
Rioter 21: "Hey! Hey, we got one right here! We got a Trumper right here! Pull it out!"

Rioter 2: "Right here?"
This was followed by two gun shots.
According to eyewitness accounts, the victim, a white male, was being followed by several rioters and raised his hands and threw or sprayed something at them. The one of rioters then shot him.
The victim was reportely identified as a Trump supporter because he was wearing a hat with the insignia of a local conservative group. He also had pro-police patches on his clothing.
The alleged shooter was caught on camera harassing several people in the caravan prior to the shooting. Witnesses described him as fidgeting with a possible concealed weapon, checking his waistline multiple times. One bystander said,
He was trigger happy, kept reaching, kept reaching, kept reaching.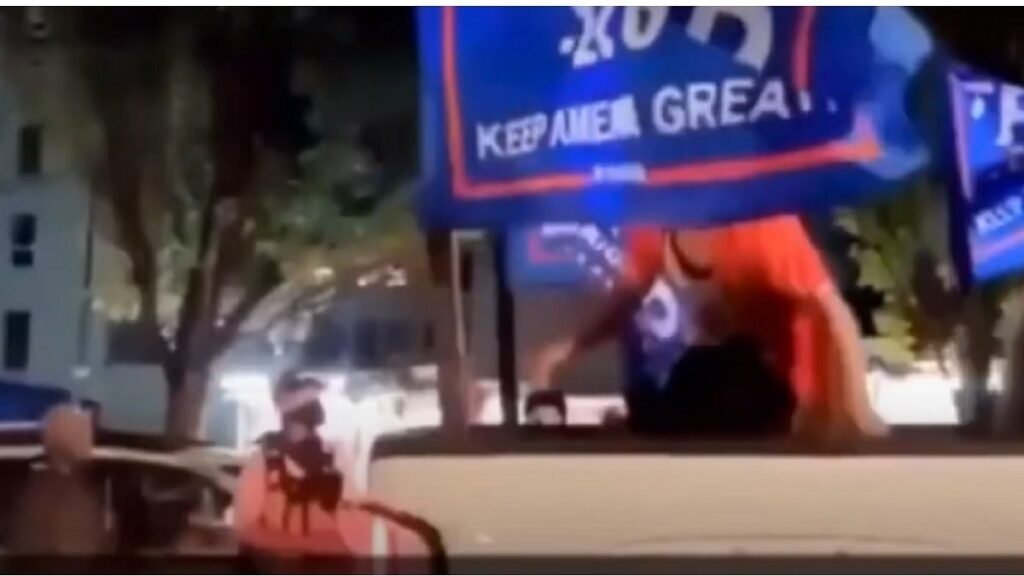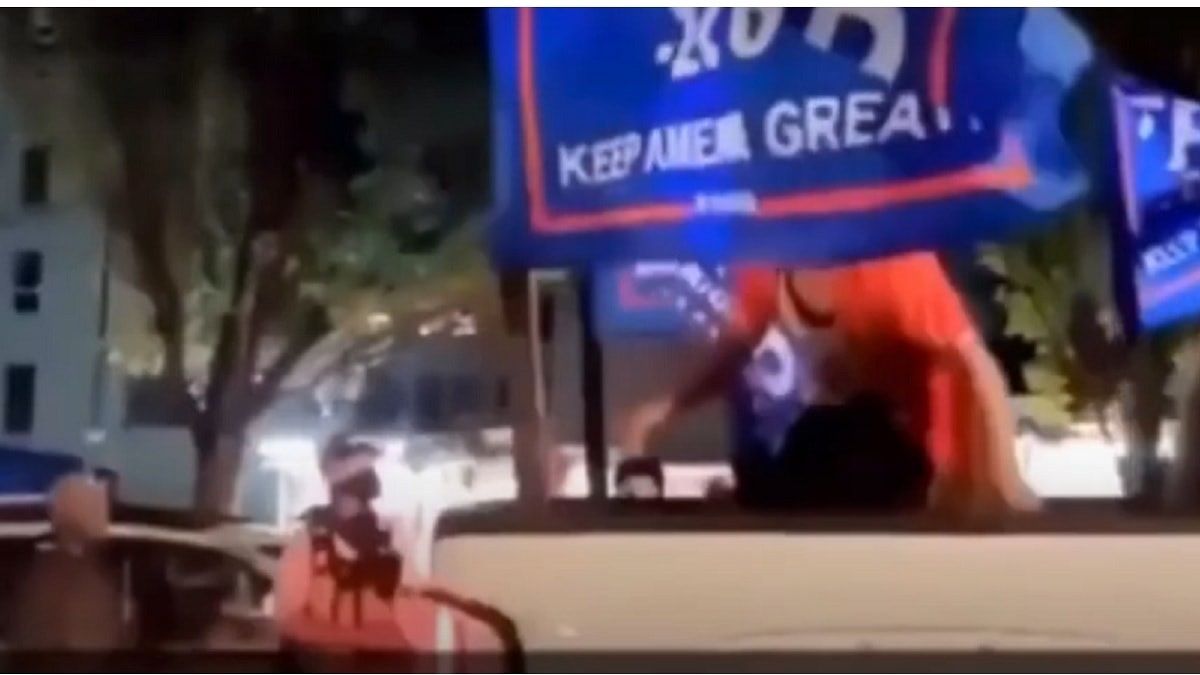 As news of the shooting spread to the rioters, they began to celebrate.
Police said Saturday evening no suspect information would be immediately released. No arrests have been made in the execution.