Fox Business is reporting that John Matze has said that the Parler website will be back online soon. The free speech social media platform was taken offline in a coordinated attack by big tech, when Apple and Google simultaneously decided to remove the popular app from their stores. At the time, Parler was the number one trending app as people flocked to the platform due to suspension and censorship of conservative speech on Twitter.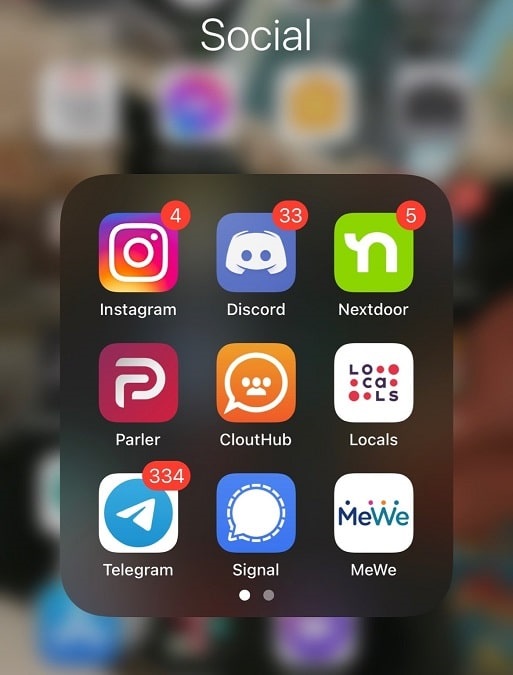 Soon after the app was removed from for download, Amazon AWS gave the company less than 24 hours to find new servers on which to house its website and immense database of posts and user profiles. Parler filed a lawsuit against Amazon, seeking an emergency injunction to keep the website and app open for business. Parler claimed that Amazon broke its contract which required they give Parler 30 days notice before termination of the agreement. Amazon, countered saying that it was Parler that breached its contract by allowing free speech that led to violence.
Over the weekend, reports surfaced that Matze and his family had gone into hiding due to death threats leveled against them. A controversial hacking group released numerous personal passwords and personal information online, an illegal practice known as doxing. Matze told Fox news,
There is a group called UGNazi that is targeting me.

They published my street address, they threatened to come through my front door.
Parler has since registered its web address with Epik, which also hosts Gab, a social media platform that underwent a similar assault from big tech. On Saturday night, the website, but not Parler's app, came back online with a message from CEO John Matze. The message hinted that the website would be back online.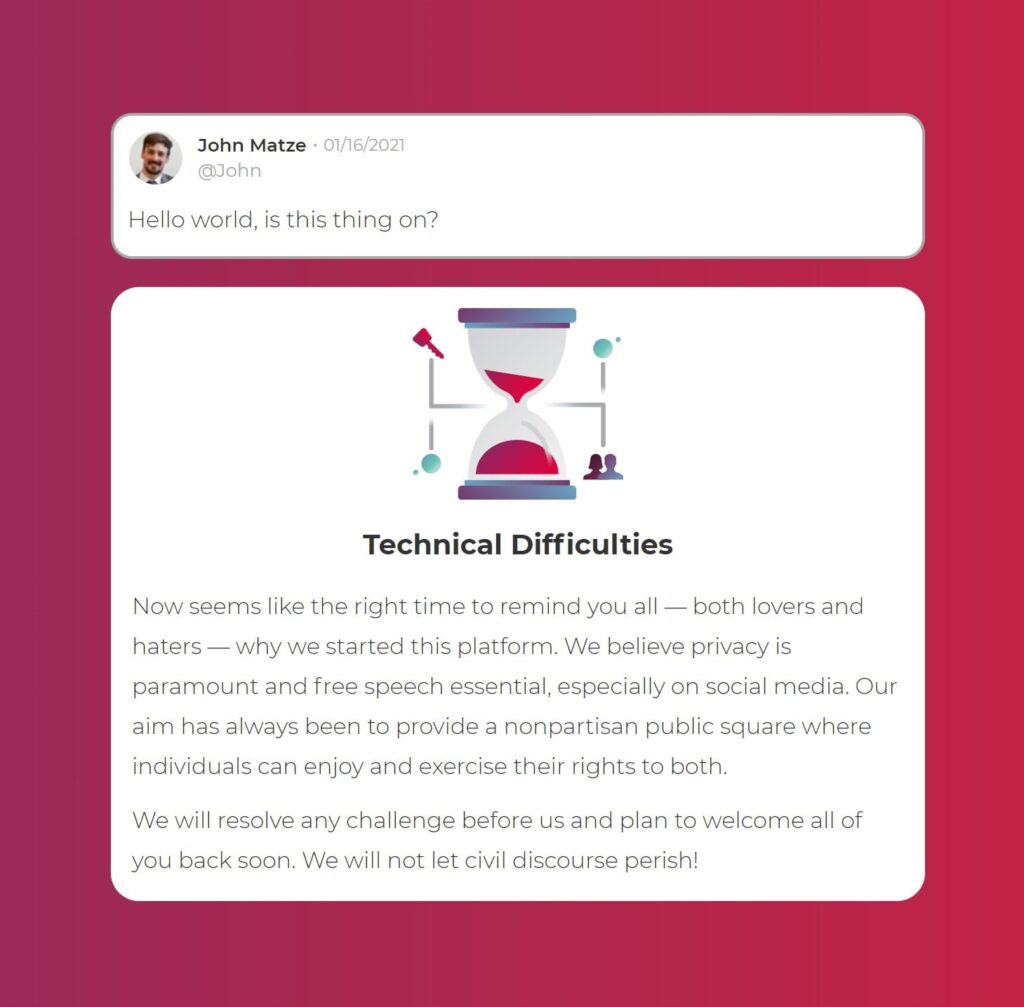 Fox Business reported today that Matze said the platform hoped to be back online by the end of January.